Independence Day '15, Pemdenwall Cottage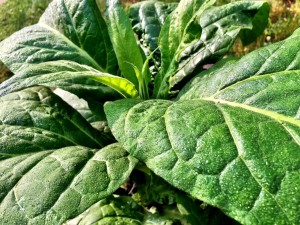 On a misty Friday, we loaded up the truck and rode down to Pemdenwall to set up EF's stuff early so I could make my tee time.
No one in our foursome played well, but there were beers, brown, cigars, and loaded fries.  A good time was had by all.
You can take the man out of the landscaping game….
After an interesting evening, I went out for some early morning fishing.  It was beautiful and peaceful on the lake, and I managed to land a fish.  It was a great, and American way, to kick-off the 4th.
Winn-Dixie's breakfast, as always, was delicious and filling.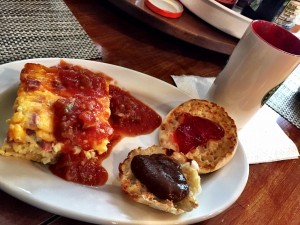 As the rest of the guests arrived, it was pool time.
Did LB or Harvey win the staring contest?
Chad and Brammer held court down on the pong side of the pool, but Bolt and I never got a chance to challenge them…
I think this was the most food, and the most guests we've ever had.  I'd bet 40-50 people rolled through.  It was really cool to see the old group all together (with all the new little ones) and having a great time.  It was really awesome of Pam-ela and Winn-Dixie to host everyone (and do all the shopping, planning, set-up, cooking, cleaning, and etc.).
The force is strong with this one…
Instead of Bourbon, I decided to mix it up brown sauce wise.  The Bernheim was good, but a little hotter than I expected.  Still, it was nice to try something new.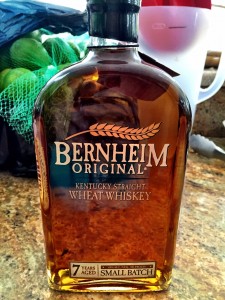 The first leader I've ever used.  It landed me several fish.  It was sad to see it go.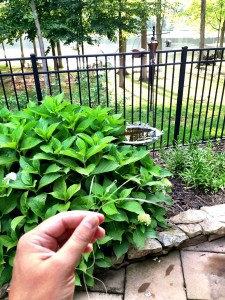 The Captain and I took a paddleboat out for a romantic fishing expedition.  Unfortunately, we forgot to check our vessel to make sure it was ship-shape, and ran into rudder problems on the water.  Several wide arcs later, we made it back to land.
That evening I lit up a fine cigar, and The Captain invented a new beer pong game when Bolt demanded a triangle despite having four cups left, and Pam-ela named it Niagara.  Kinky Koleen and I also cemented our names in Niagara history by participating in the first game and determining the rules.
The next morning WinnDixie made my favorite breakfast, and I got to enjoy the rare luxury of the first spoonful of a fresh jelly.
After some more time on the water, I fixed some Palomas and lit a cigar.
WinnDixie boiled some gizzards for a couple hours, and then panko breaded them and fried them.  OMG delicious and tender.  After that he also made wings.  It was decadent.
Another great 4th is in the books, and I'm already looking forward to Labor Day.
This entry was posted in Brown Sauce, Cigars, Cocktail Recipes, Fishing, Food by rsiv with
Warning: count(): Parameter must be an array or an object that implements Countable in /home/bonviv6/public_html/wp-includes/class-wp-comment-query.php on line 405