Impromptu Party
Last weekend was rare in that we had no plans.  We had some sushi.  We made brunch in, and watched opening day of the EPL.  Then some friends from DC called and said they were in the area and wanted to hang out.  Not long after, another set of friends said they were just down the way on a rare night away from the kids…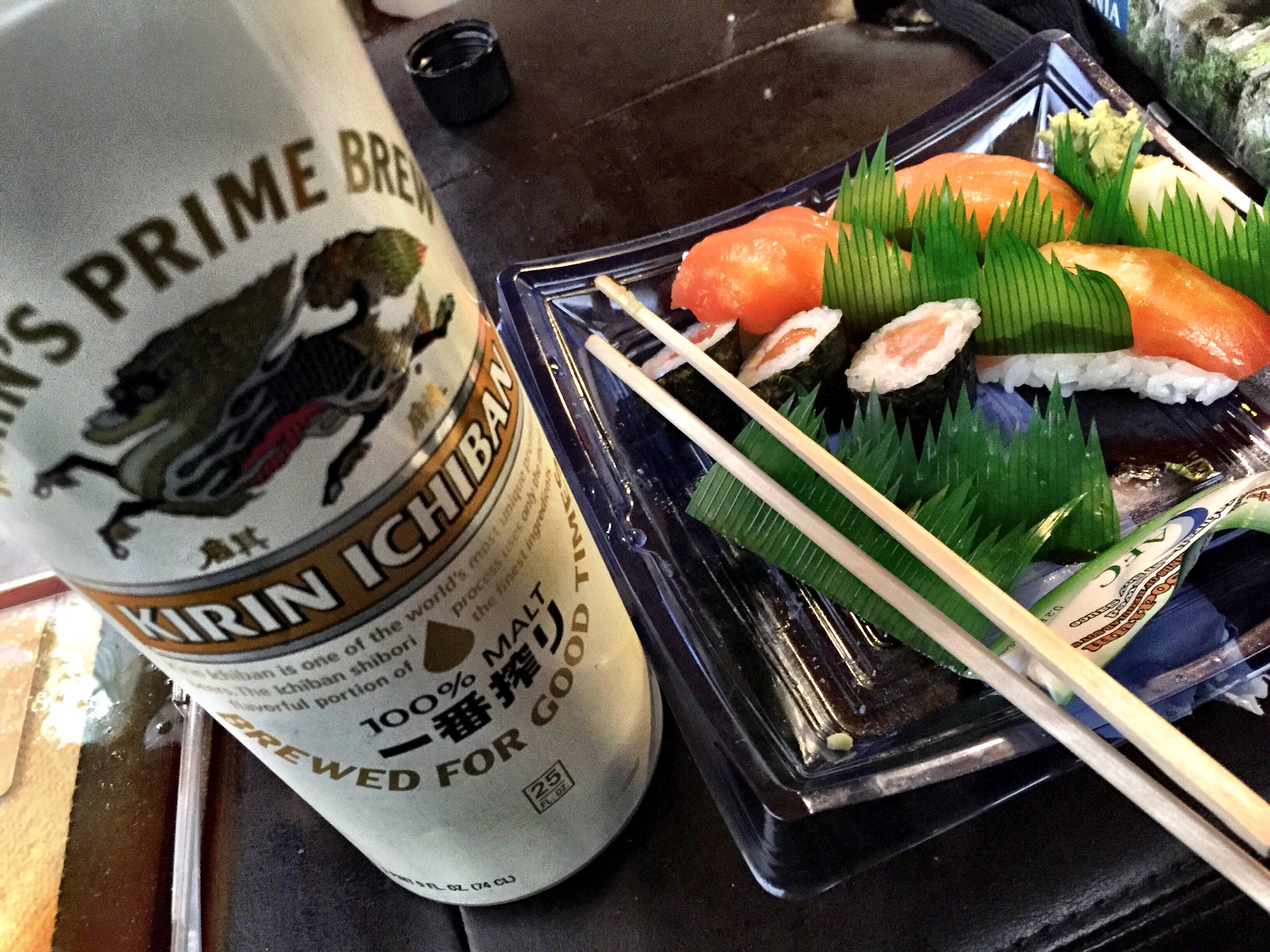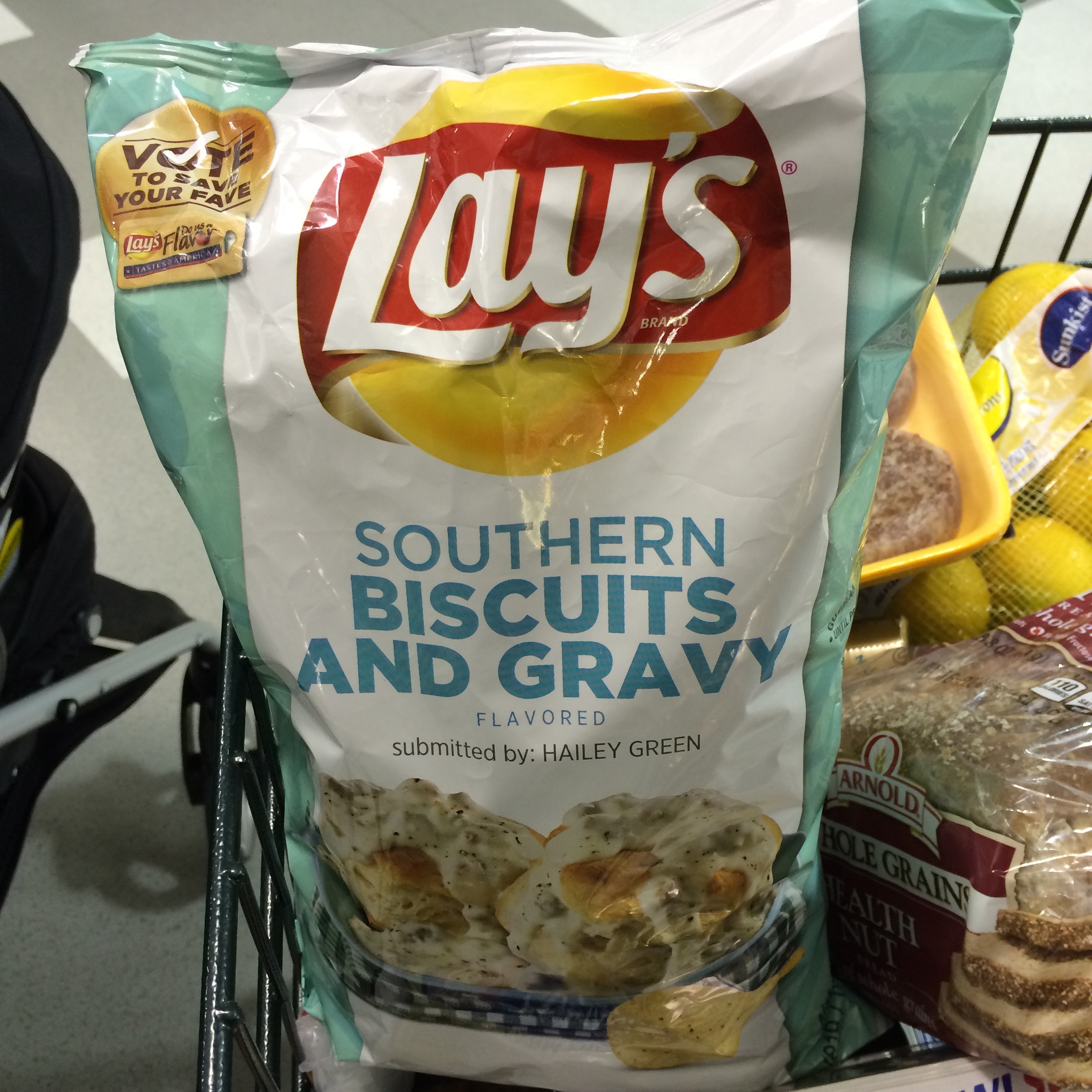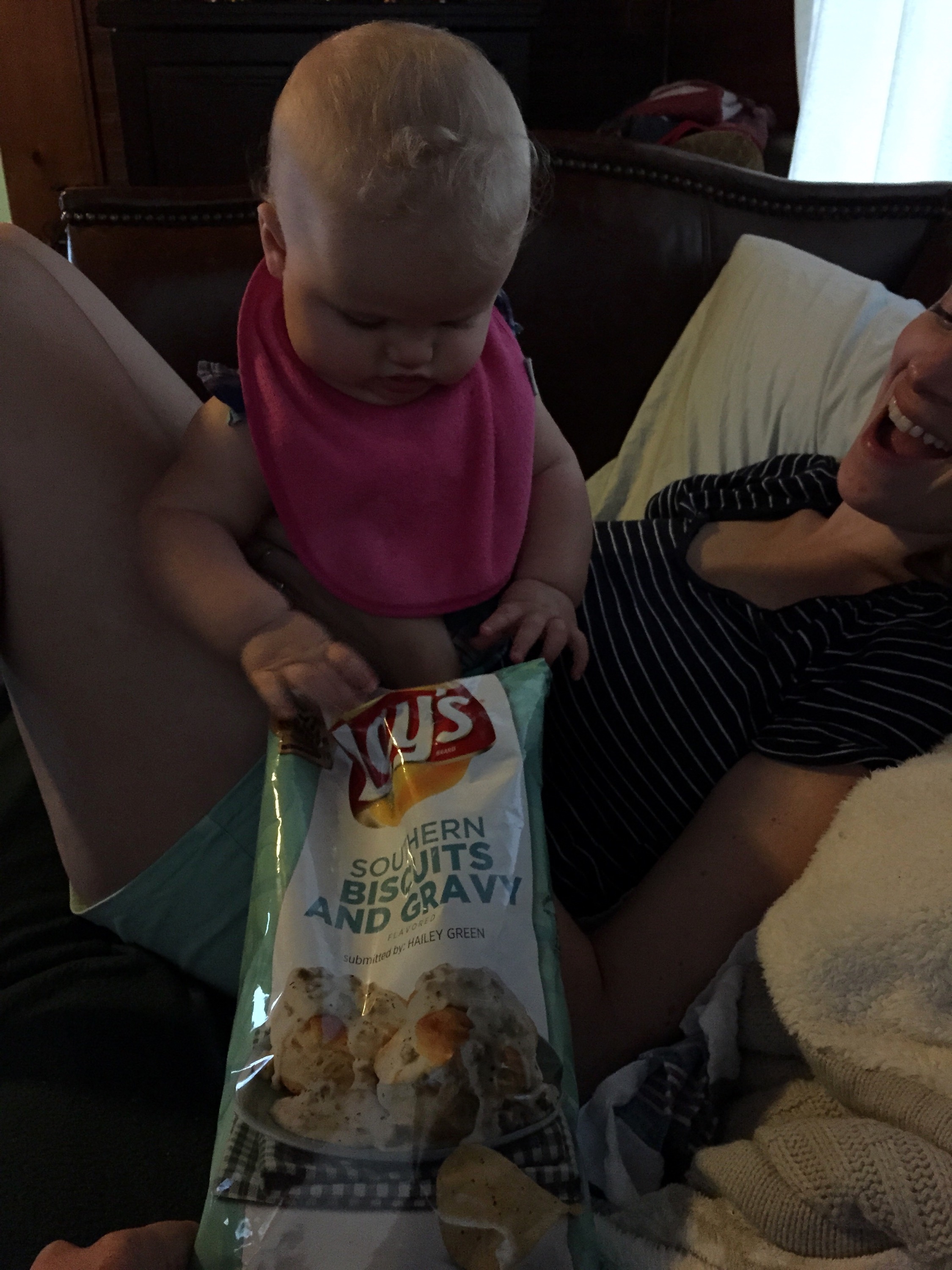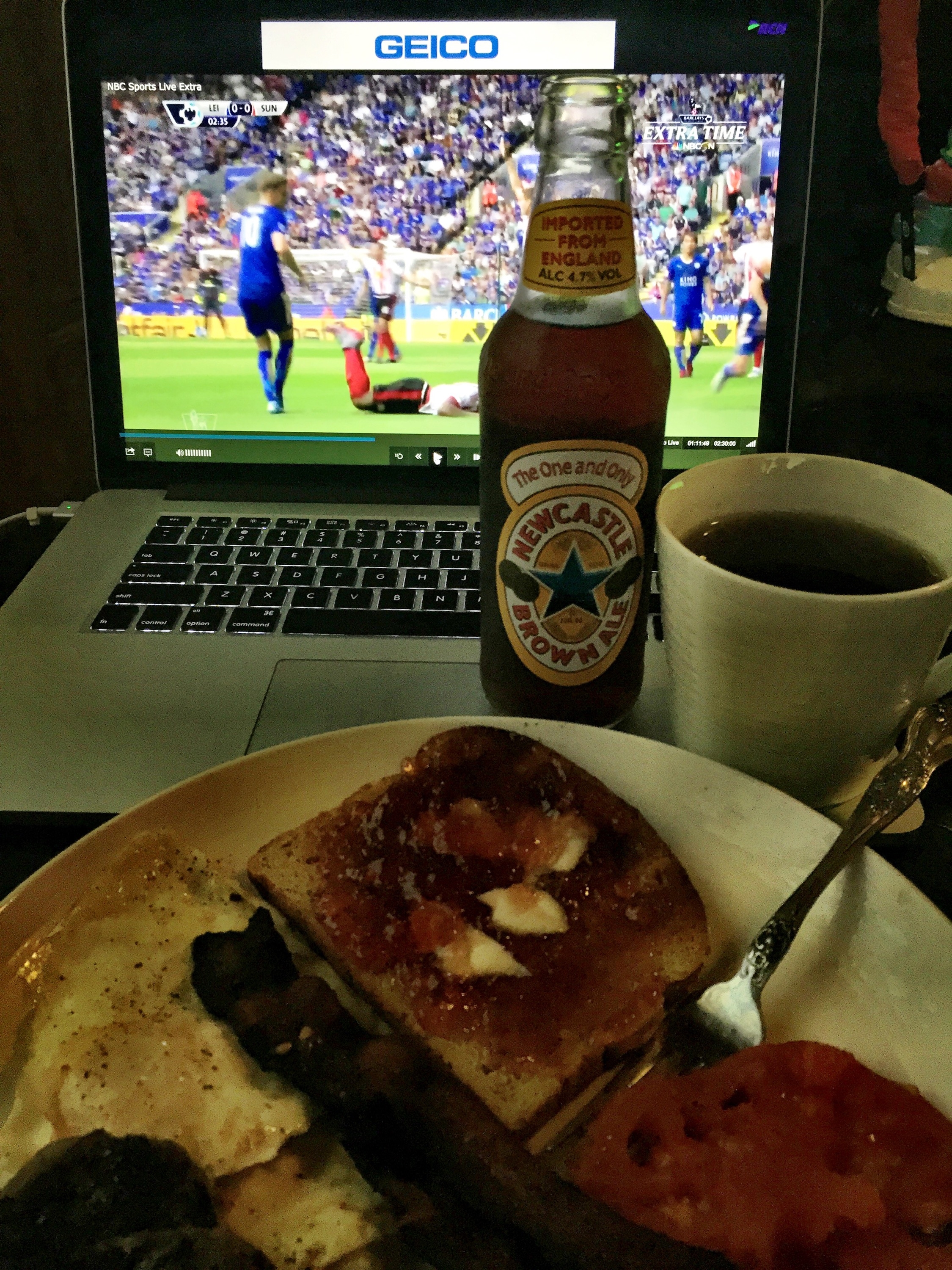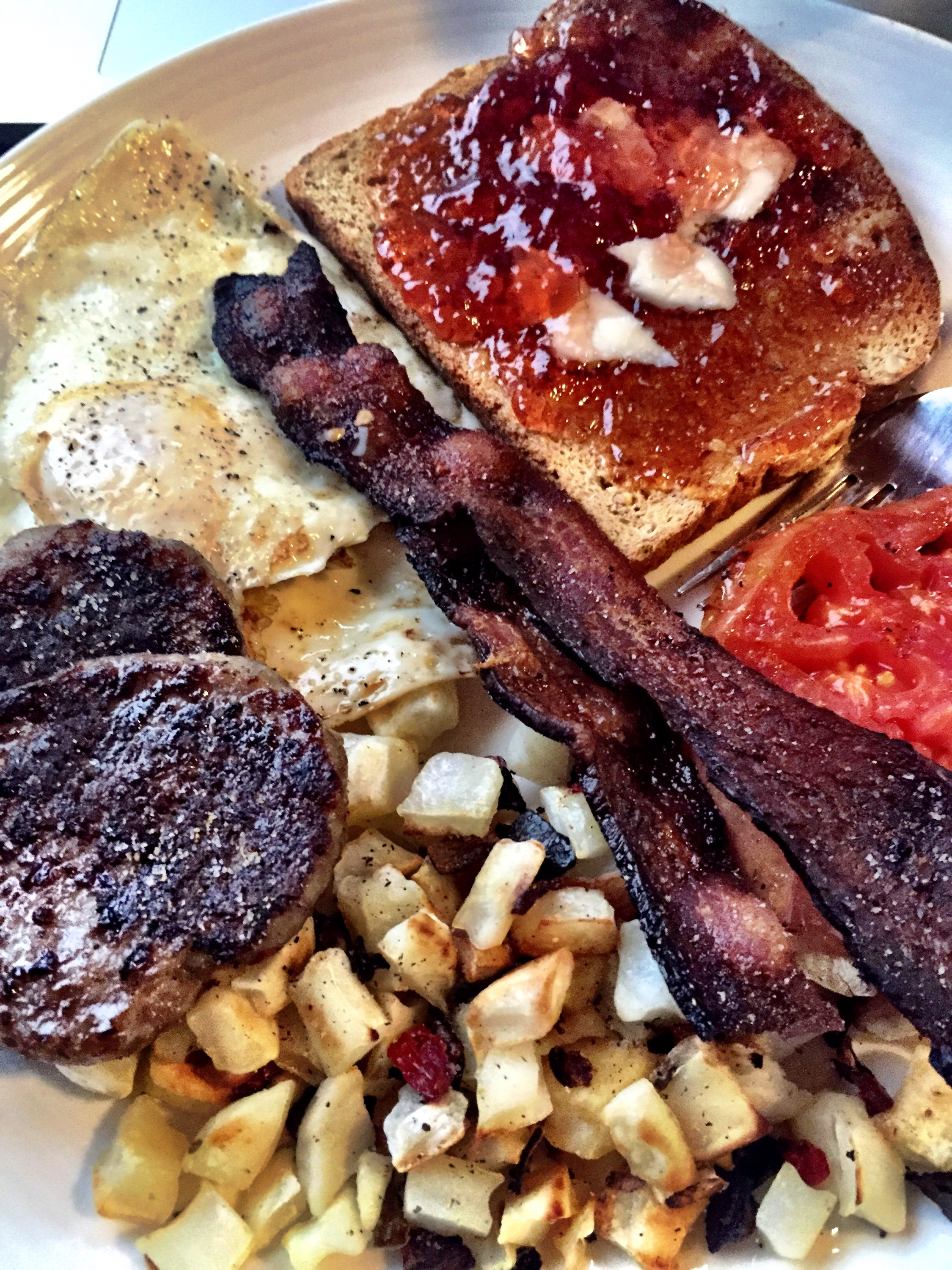 We checked out at rite aid (where we got the calls), walked home with a impulse buy pool, and frantically cleaned.  LB loved the pool.  Best $15 bucks I ever spent.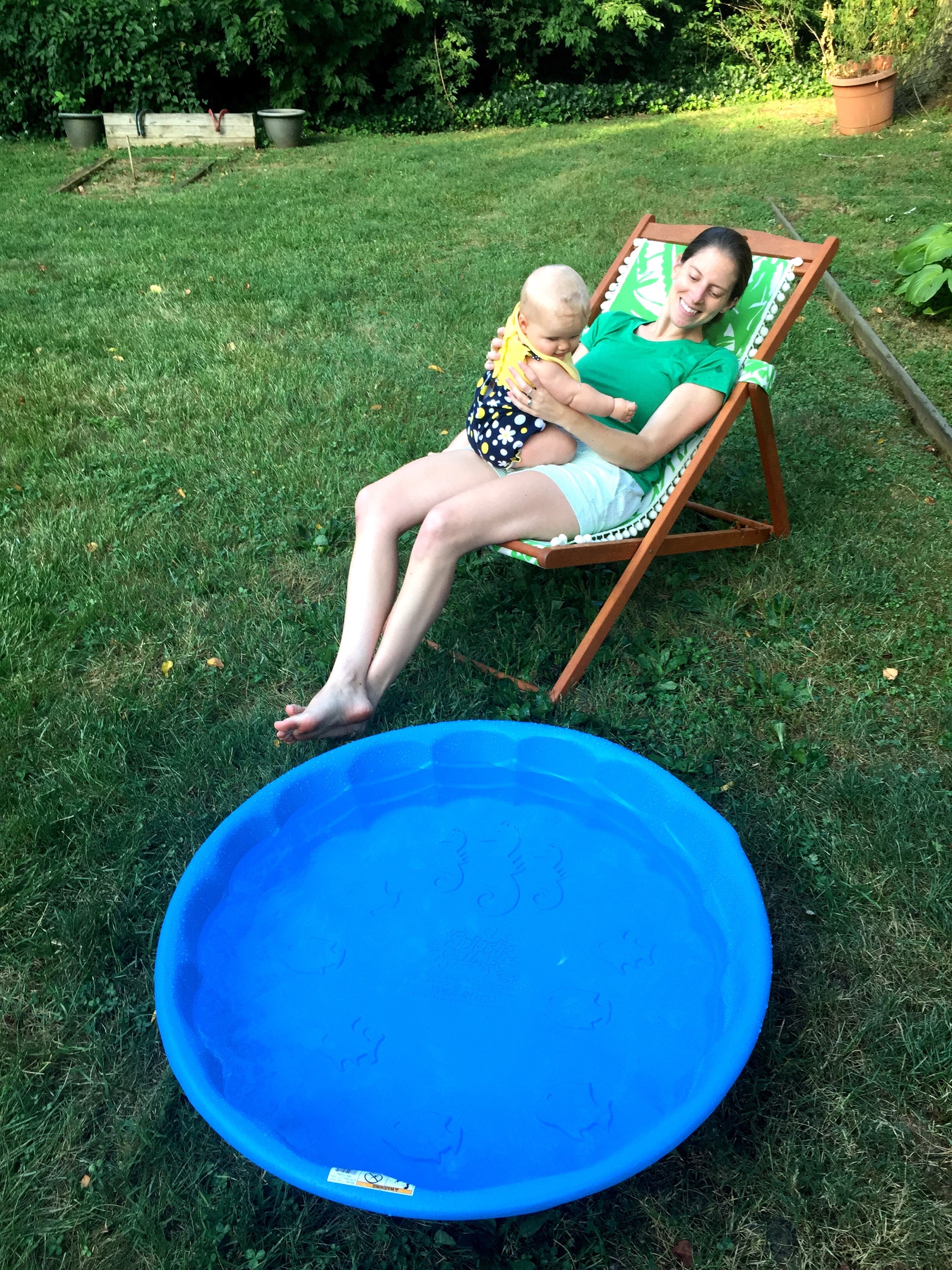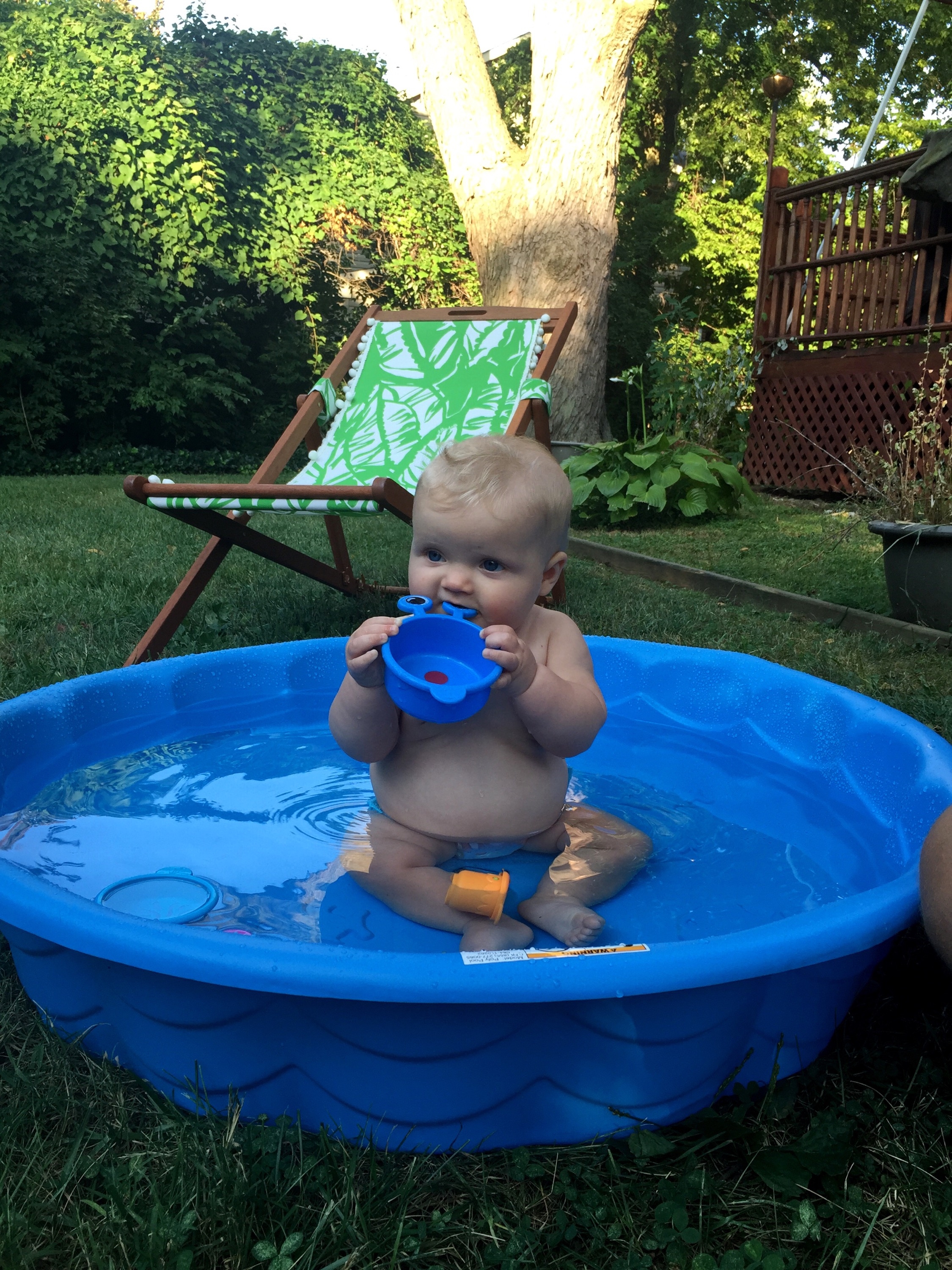 HB and I saw that an Astro doughnuts and fried chicken was coming at Falls Church.  Instead of waiting, we bought some krispy kremes and chicken strips.  I had RP buy a few extra strips on his way over.  Since he gave me some bs about it not being paleo, we had biscuits and gravy chips, and chicharones as sides.  I was worried the sandwich would be dry, but it was surprisingly good.  I even had a few bites with american cheese, which was much better than expected.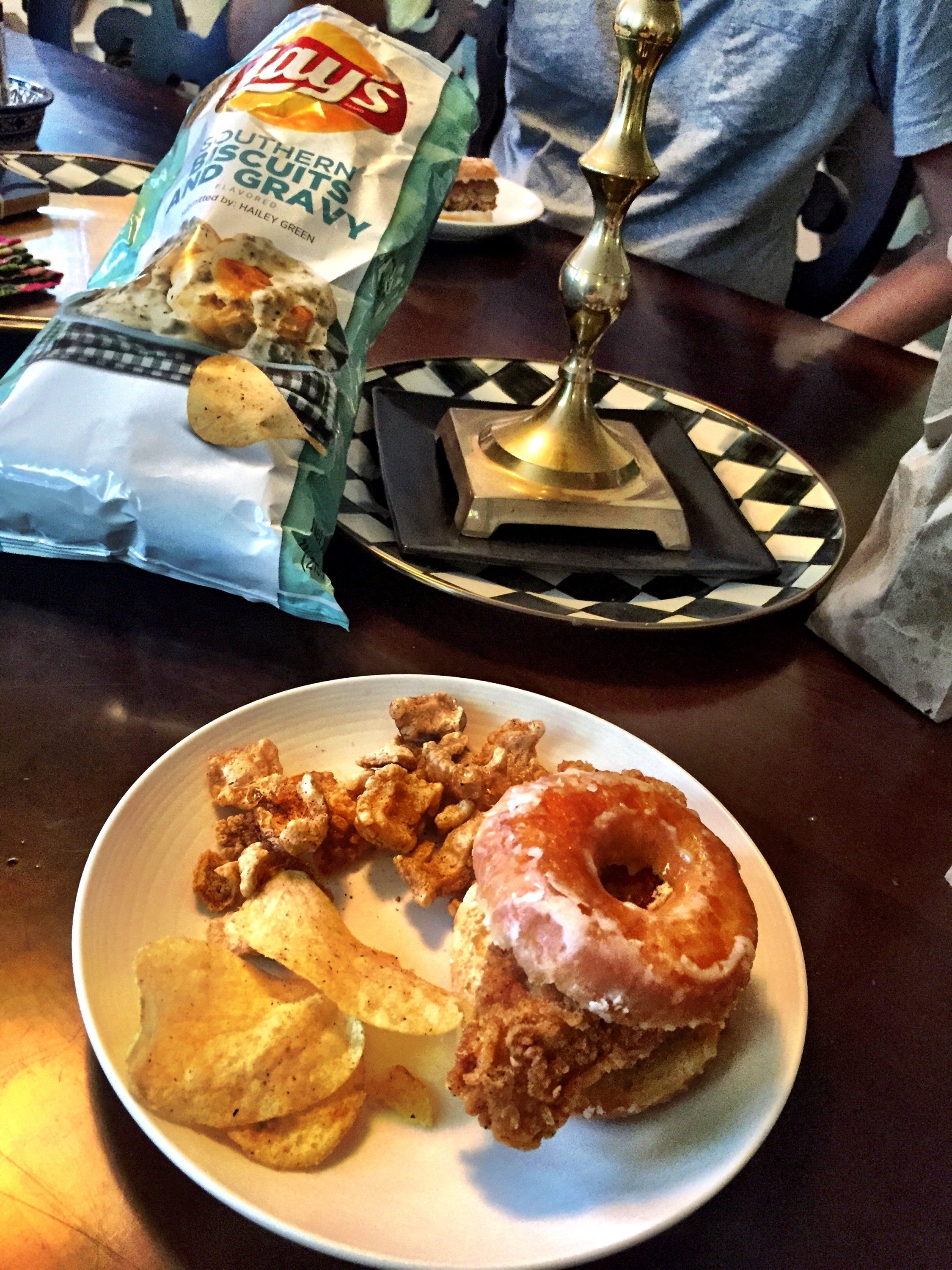 Then came the juleps.  I grow my own kentucky colonel mint, and have had a bumper crop this year.  It was definitely time, and the season, for some juleps.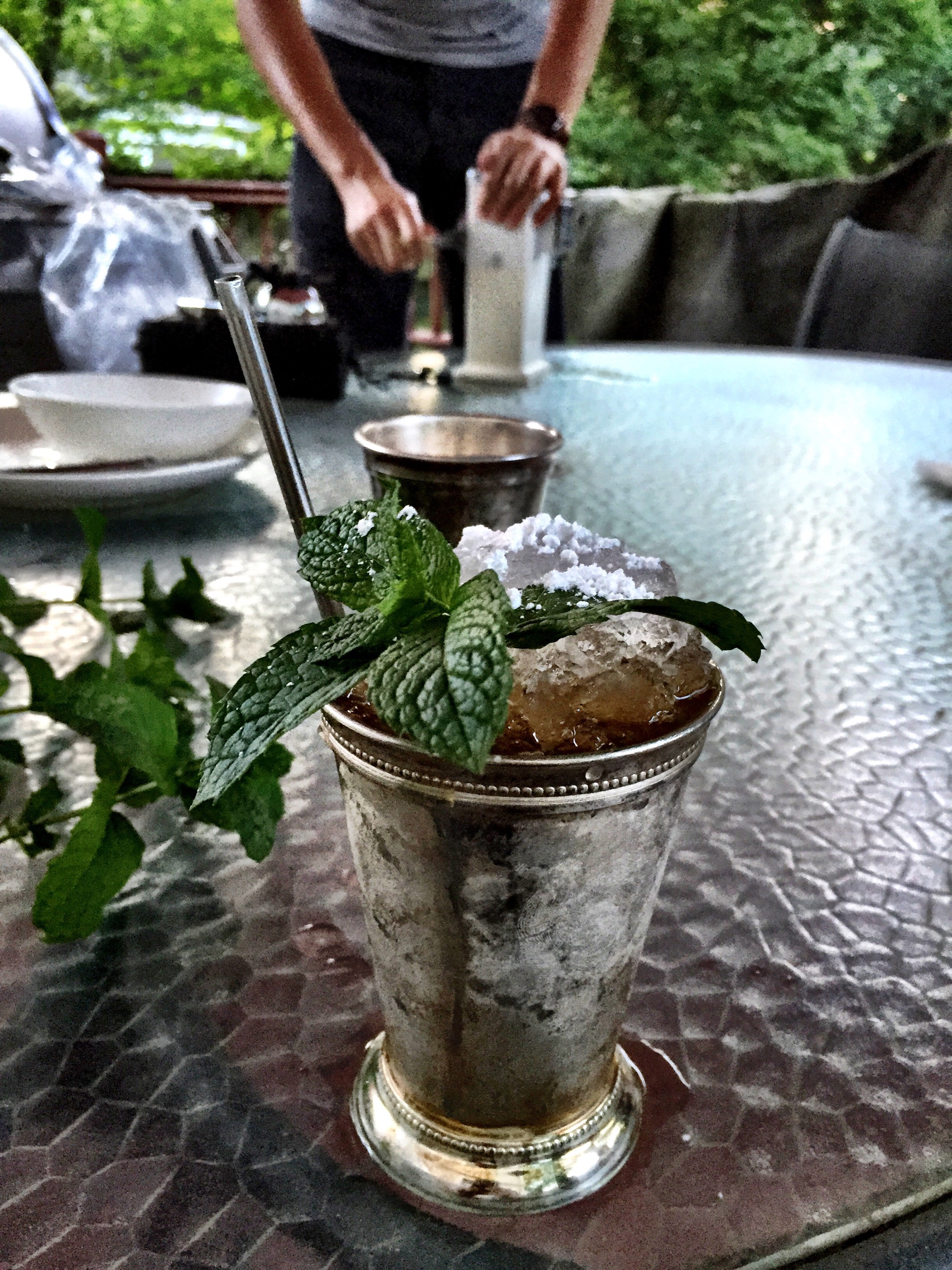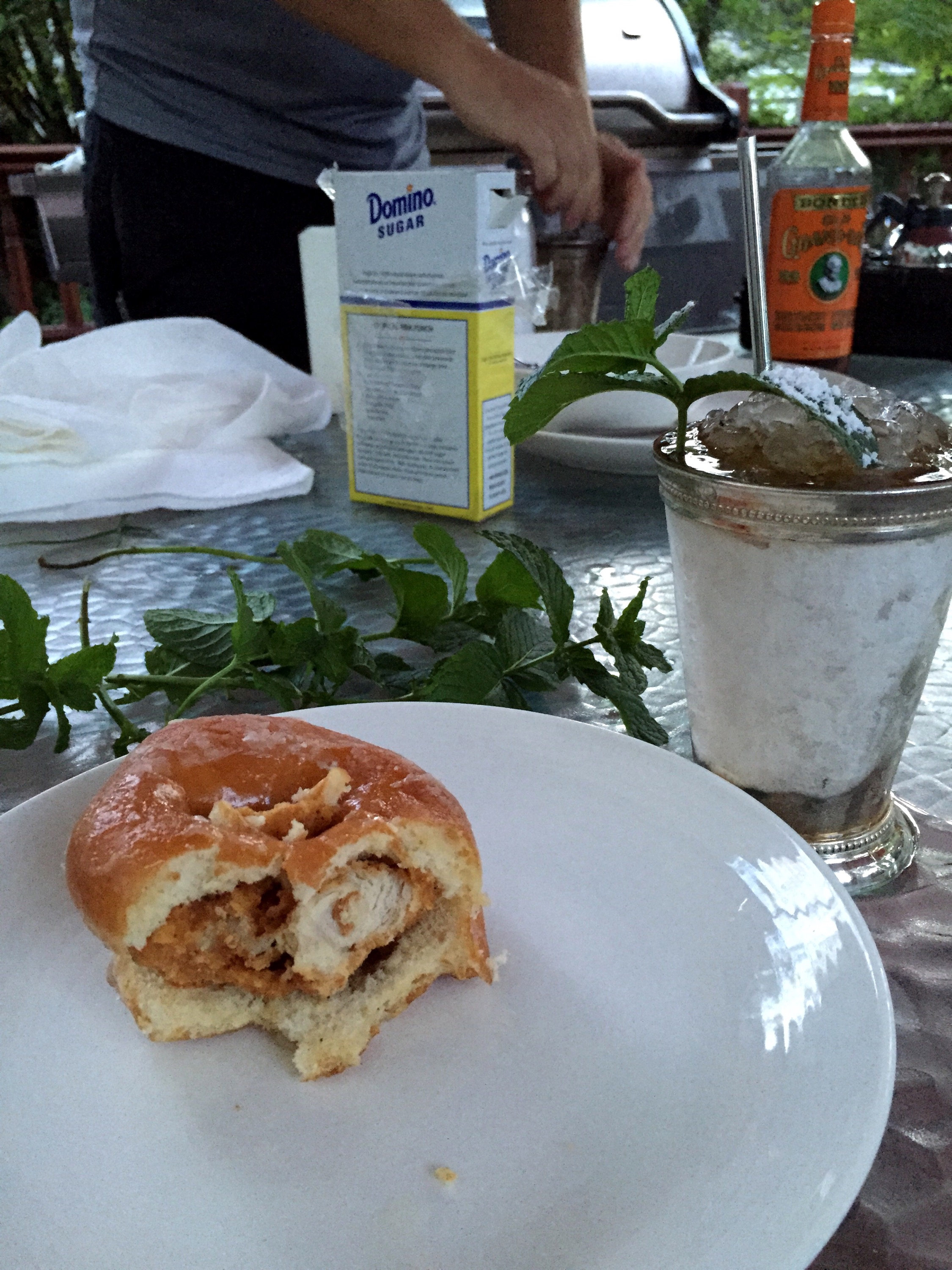 JD and R came over, and things escalated quickly.  When you don't party often, you have to party hard (and long).  The next morning, I surveyed the aftermath.  The massacre of so much bourbon and taco bell will go down in infamy.  A good time was had by all.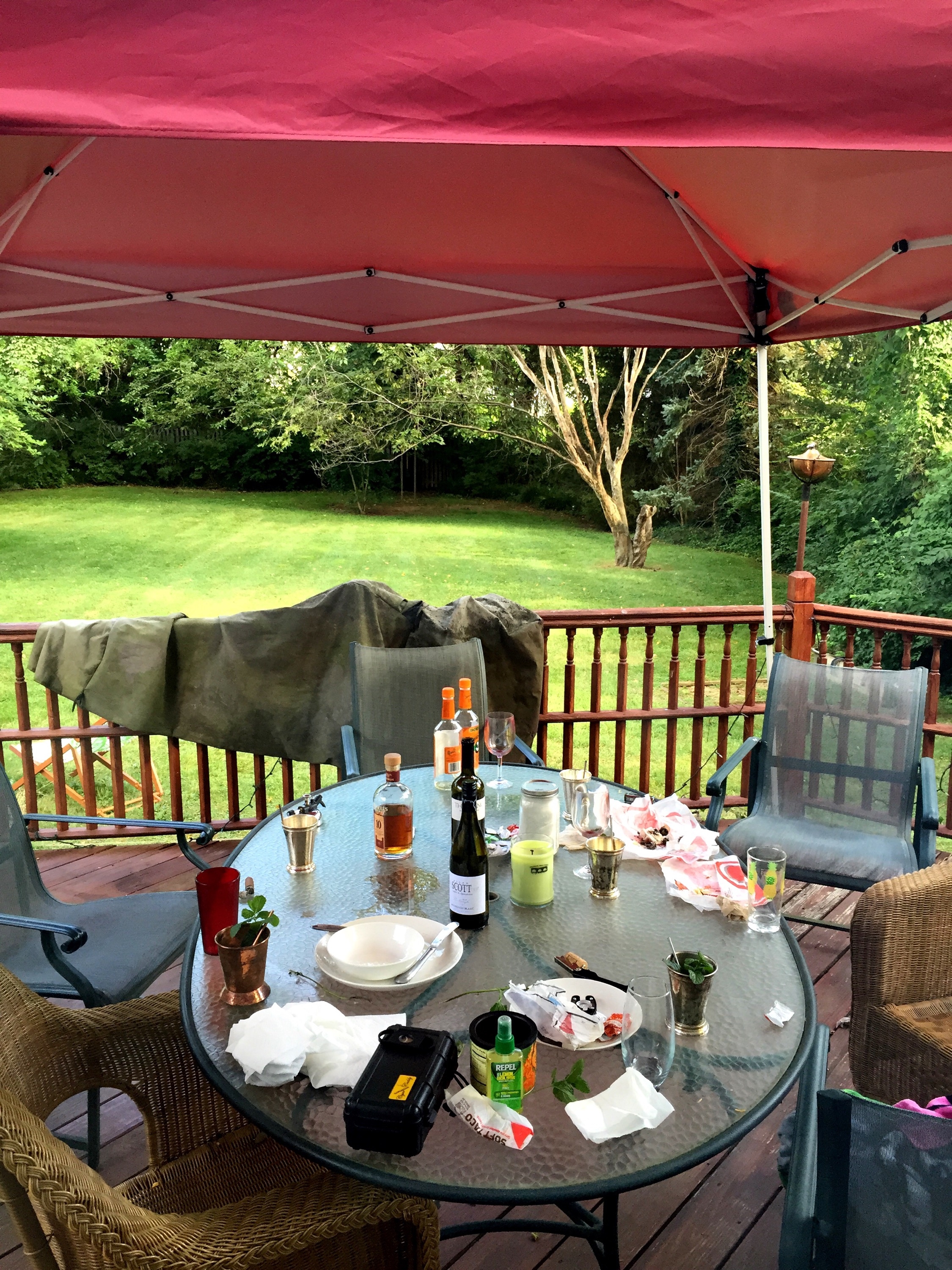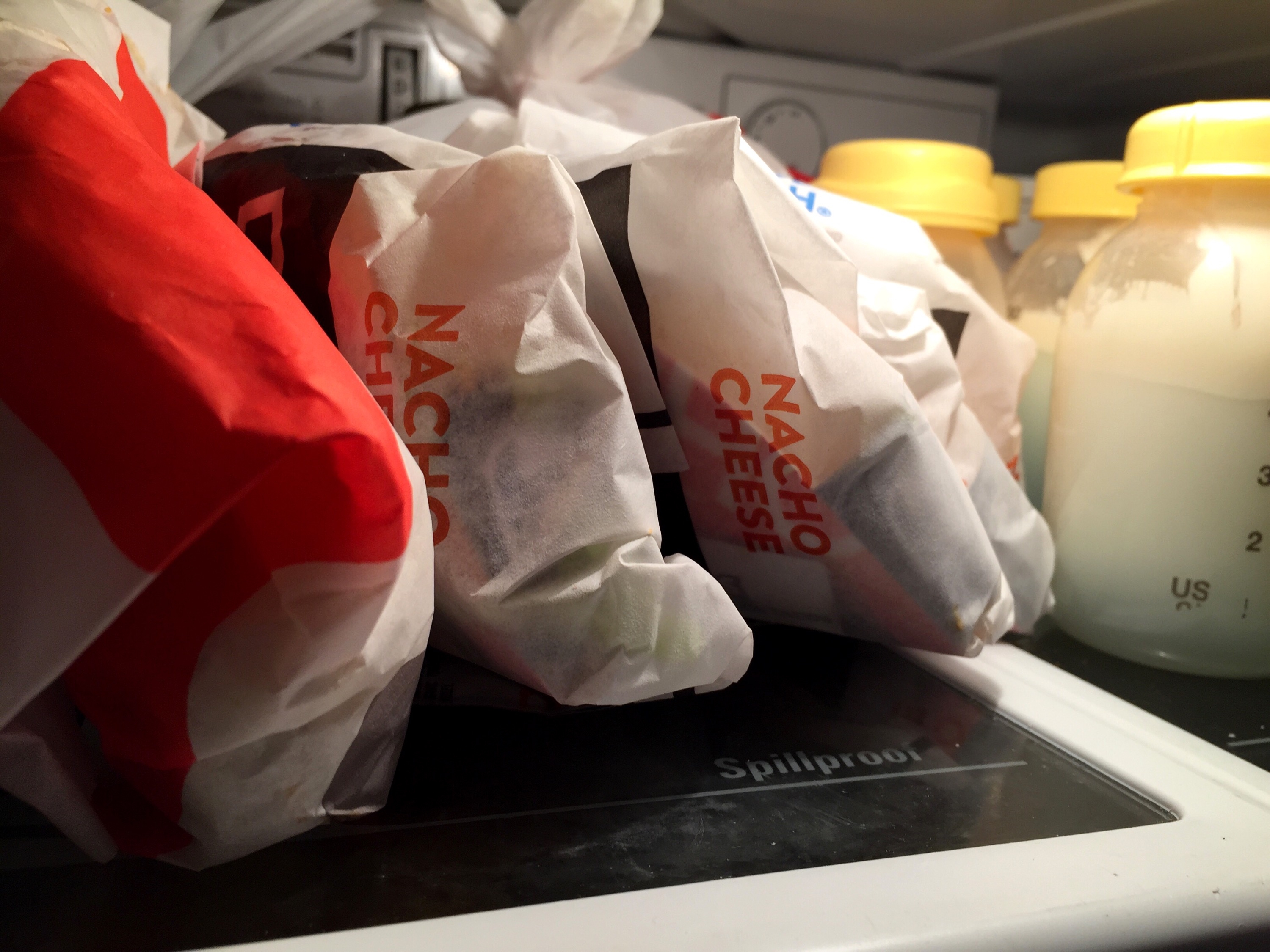 This entry was posted in Brown Sauce, FCC, Food by rsiv with
Warning: count(): Parameter must be an array or an object that implements Countable in /home/bonviv6/public_html/wp-includes/class-wp-comment-query.php on line 405