Lifetime Learning, Greece and Rome, The Classics, The Founding Fathers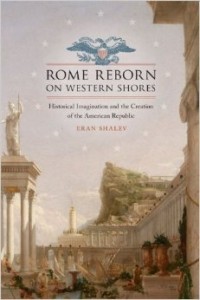 I recently read Rome Reborn on Western Shores: Historical Imagination and the Creation of the American Republic (Jeffersonian America).  I bought this book in February of 2012.  I can't remember exactly why, but I think maybe I was watching something on the history channel about Rome, the founding fathers, and the classics, and decided that I didn't know enough about any of the aforementioned topics.  I was further intrigued by how these influences played out in Virginia in particular.  In history classes, we may have briefly discussed Rome, Greece, and the classics, and then again, when I was in a Greek Letter Fraternity, the topic was touched on again, but I never studied the topics in depth.  I bought Rome Reborn in hardcopy as it was not available for kindle at the time.  Since it took me three years to get to it, it turns out its finally been digitalized, and with Amazon Kindle Matchbook, I was able to get the digital version for just a couple bucks.  Let me start by saying this book examines a very specific topic.  Its very dense and more repetitive than I would have liked.  A point is made and remade, only to be backed up by one example, as opposed to a more traditional approach of making a point once, and then backing it up with several examples.  Even so, I definitely learned a lot.  In hindsight, I would have preferred to start with a history of rome, or the founding fathers, and read Rome Reborn after, but live and learn.  I graduated college quite a ways back now, waited about three years, and then went back for an MBA.  Its been about two or three years since grad school now, and I've got a bit of an itch for knowledge.  To continue my study of Greece, Rome, and the classics, I've collected the following.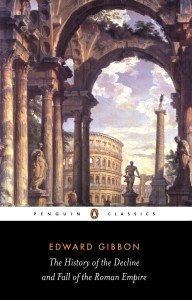 I did some research, and it looks like Gibbon's The History of the Decline and Fall of the Roman Empire is as well regarded a work as one can find on Rome.  Hopefully this will give me a better foundation for my further studies.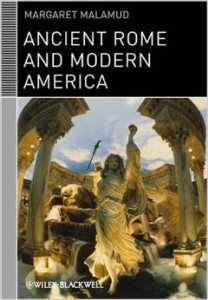 If I get through Rome, I want to look at Rome as it related to the US, with Ancient Rome and Modern America.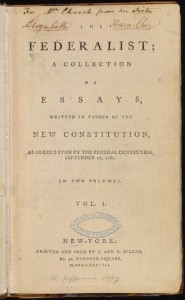 Then I'd like a closer look at the thought processes behind the framing of the constitution, so I'll read The Federalist Papers (free if you have Amazon prime!).  And finally, I'll look at two more books about how the classics shaped the founders (click on the picture of the book for the amazon link).
And if I'm still interested, I'd eventually like to look at the works/histories/biographies of Cincinnatus, Cato, and Cicero, names, which before reading Rome Reborn, I was unfamiliar.
This entry was posted in Books by rsiv with
Warning: count(): Parameter must be an array or an object that implements Countable in /home/bonviv6/public_html/wp-includes/class-wp-comment-query.php on line 405