Shopaholic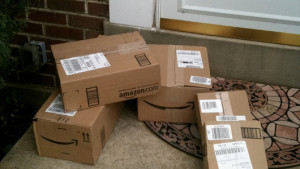 I probably enjoy amazon prime a little too much.  That said, I've bought several things in the last few months I'd recommend to my friends.  Here are a few:
BBQ and Tailgate:
Weber wood chunks (cheaper than at my home depot)
Pork Rub (I've used this at our latest annual whole hog roast (best pig in 9(?) years), on the WSM on ribs, and on a pork butt for pulled pork.  I love it, some think its a little salty.)
EZ UP tailgate shelters (I have a 10×20 Eclipse II for the house (love it), and just got, but haven't tried out the Vantage.  Its not tailgate season right now, but we did just use one for the smoker competition.)
The Cabin:
Fiskars axes (My Dad needed a new maul for the house.  I use the 36 inch one at the cabin.  Light and gets the job done.  Make sure you order the axe you need for the job you need done ((splitting, chopping, etc)).
Red Cross emergency lights (I have at least one of these in all the main rooms of my house.  Lots of people have plans for home defense (guns, pepper spray, etc.), but that can be dangerous if you can't see whats going on.  These keep enough light to see whats going on, while not being too bright to sleep (your sensitivity may vary).
Icebreaker longjohns (I have both the 200 and 260 weight.  I've used them skiing, hunting, in Montreal in -45 windchill, etc.  Highly recommended.)
Personal Items:
Old Spice Original Deodorant (17% aluminum zirconium tetrachlorohydrex gly ((19% is about as high as it gets for non-prescription)) great smell, classic.)
Less drowsy Dramamine (Off-brand, but compare the price per pill with the tube you can buy at the pharmacy.  Insane value.  If you're prone to motion sickness, and especially if you're prone but try not to let it hold you back, how can you afford not to buy one?)
Professional garment brush (I was having trouble keeping a velvet blazer looking fresh, and was watching Downton Abbey…don't judge.  It works wonders on normal suits as well.)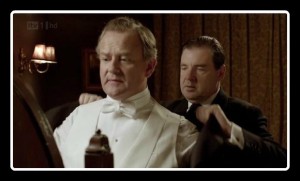 This entry was posted in Embarrassingly effeminate by rsiv with
Warning: count(): Parameter must be an array or an object that implements Countable in /home/bonviv6/public_html/wp-includes/class-wp-comment-query.php on line 405