St. Patrick's Day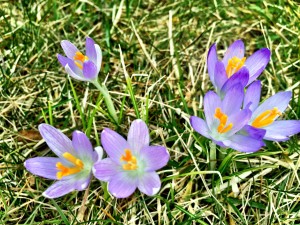 We finally saw some signs of spring up in Northern Virginia.  Over the weekend, we went over to HW and Li's for a St. Patrick's Day party.  EF had a guinness, I had a harp.
For dinner, Li made a salad, some delicious soda bread, and a hearty Irish stew.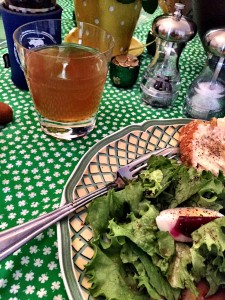 For dessert, we had pie, I want to say it was called grasshopper in the mud, and it was mintly, light, and excellent.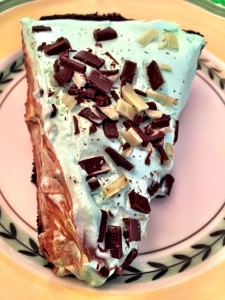 Besides getting the crew together, I really like when HW has people over because he serves punch.  HW is a Virginian in many ways.  He was raised in the Capital, he is rarely caught without the Richmond uniform on (dressed for dinner at the Tobacco Company), and he doesn't throw a party without serving a bowl of punch.  For St. P's day, HW made Fighting Irish Punch.   The base of Fighting Irish Punch is Jameson.  There is a fair amount of apple juice too.  What really makes the punch interesting is Benedictine and chamomile tea.  HW made a good punch for New Years, but he really outdid himself with this one.  Give it a try on Tuesday.
On a side note.  If you have a boat, or a child in HW's case (PS Li, don't you owe HW a boat?), you'll be interested in this coozie HW got that blew my mind:
This entry was posted in Brown Sauce, Cocktail Recipes, Food by rsiv with
Warning: count(): Parameter must be an array or an object that implements Countable in /home/bonviv6/public_html/wp-includes/class-wp-comment-query.php on line 405