Spring has finally sprung, Garofalo Artisan Liqueurs Night Life coffee Liqueur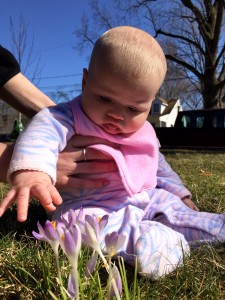 EF saw her first flowers, so it must be Spring.  In celebration, I decided to fire up the grill.
While we were out shopping for St. Patrick's Day, I happened to be in an ABC store in which the owner of Garofalo Artisan Liqueurs was giving a taste test of his Night Life coffee liqueur.  I had a sip, and it was pretty good.  He told me it was Virginia made, and I was sold.  With the weather as nice as it was, I decided to make the revolver cocktail, light up a boli, and get into a good book.  I didn't have any oranges for garnish, but followed the recipe otherwise.  I really enjoyed it.  The liqueur has a rich coffee flavor that isn't too sweet.  For my taste, I think a 50-50 ratio of bourbon to Night Life would be better, but I'll let you know once I have a chance to try it out.
This entry was posted in Brown Sauce, Cigars, Cocktail Recipes, Meat by rsiv with
Warning: count(): Parameter must be an array or an object that implements Countable in /home/bonviv6/public_html/wp-includes/class-wp-comment-query.php on line 405