We've been busy.  I cut a bunch out, but this will still be a long post.
by rsiv with
This easter the Lil Butt is walking, so we did a lot more than last year.  We saw Grandma and Grandpa, did the FCC Easter Egg hunt, ate at Nana's and Papaw's, and went to a decadent brunch at Sequoia.
Some videos of LB's first putt, the egg hunt, and shopping for prezzies:
by rsiv with
On the day of EF's birth, we went out to Fiola Mare.  Even though EF is a very well-behaved diner, the choice in venue was really more for us.  HB has done an amazing job parenting and pumping, and deserved a night out at one of the top 5 restaurants in DC.  It did not disappoint.  On Saturday, we had EF's party.  Taste by Katie catered, and did an absolutely amazing job.  Katie worked with us to get the menu just right, and then executed it beyond my high expectations.  I couldn't recommend Taste by Katie more.  The fried chicken was spicy and moist.  The sweet potato biscuits were delicious.  The okra and sausage tarts were the first to run out.  The Sally Lunn bread parfaits went over great.  EF enjoyed a little of everything, but loved the slaw and mac and cheese.  Check out my yelp review of Taste by Katie.  Thanks again to our incredibly generous friends.  EF loves her new books and toys.  Thanks again to FJ and LeBeef for hosting.  Thanks to Chelsea for making the cake.  Thanks to HB for planning everything!
by rsiv with
We had a family reunion and grounds (not a typo) breaking ceremony to attend in WV.  Since that's a fairly long trip for LB, we decided to break it up a little.  On the way down, we'd stop at The Greenbrier.  On the way back, we'd see Lemuel in Hinton.
by rsiv with
This post was a little picture heavy, so I tried something new.  HB, LB, and I headed down to Tidewater on Friday.  After a long drive, a playdate, and a couple beers, we called it an early night.  The next day we had some delicious biscuits (LB had her first taste of sweet potato biscuit), and then enjoyed a beach all to ourselves.  Lil Steve dropped by with Jess, and then Thom came by as well.  The weather, company, and location were perfect.  It could not have been a better day.  Sunday morning we enjoyed a hearty brunch at No Frill.  We watched the highlights of Bobby Light's Canaries spanking my Black Cats.  The girls said their goodbyes, and then we hit the road.  Thanks again to the Brammers' for their hospitality.  It was a great weekend.  Jess made a great first impression and felt like an old friend right off the bat.  And as for Thom, see if you can spot his first vista pic below, and also, the glare from his body in his little draws.  The gauntlet has been thrown down HW…
by rsiv with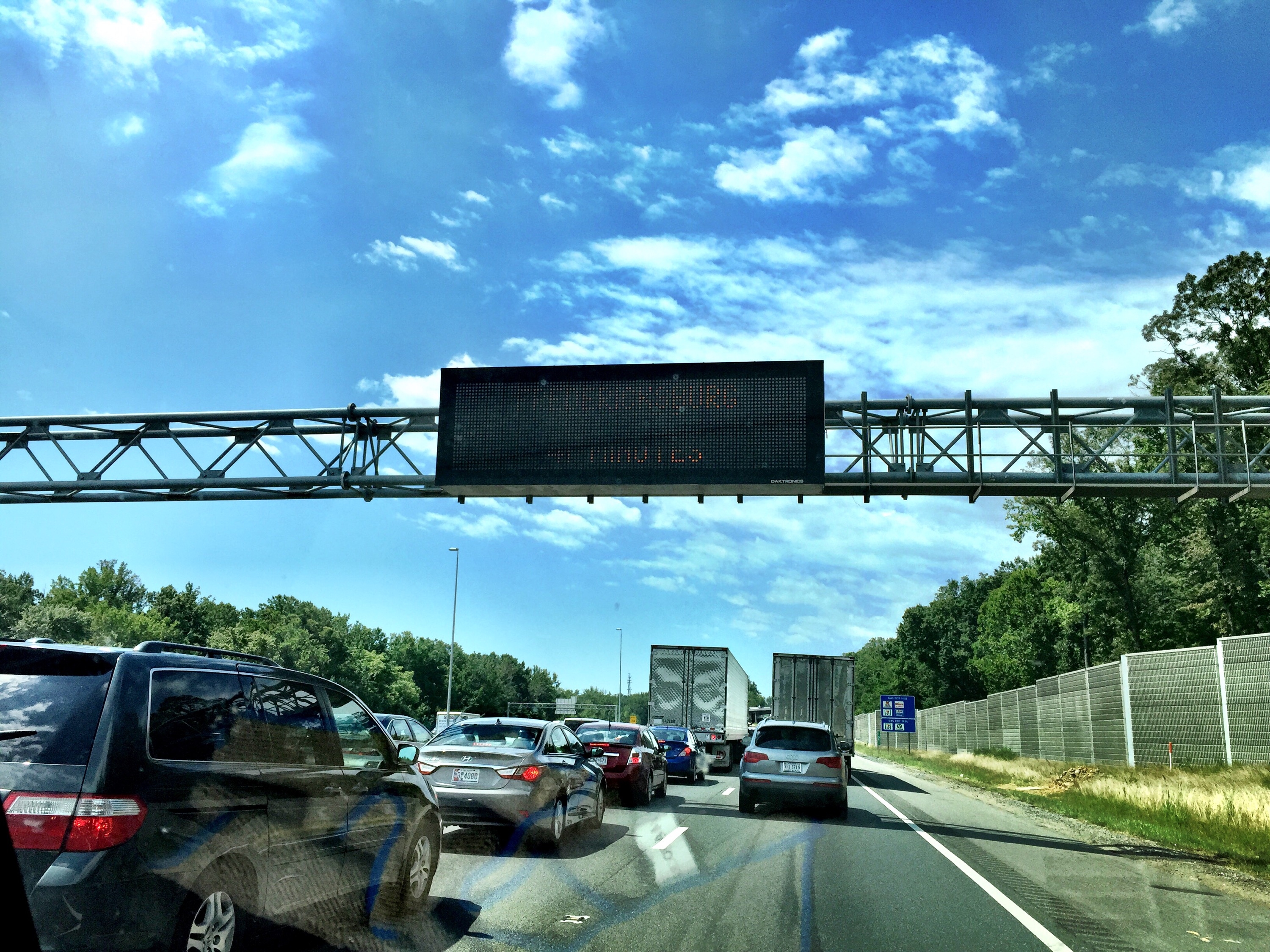 After a long drive, we made it to Savannah's first bday.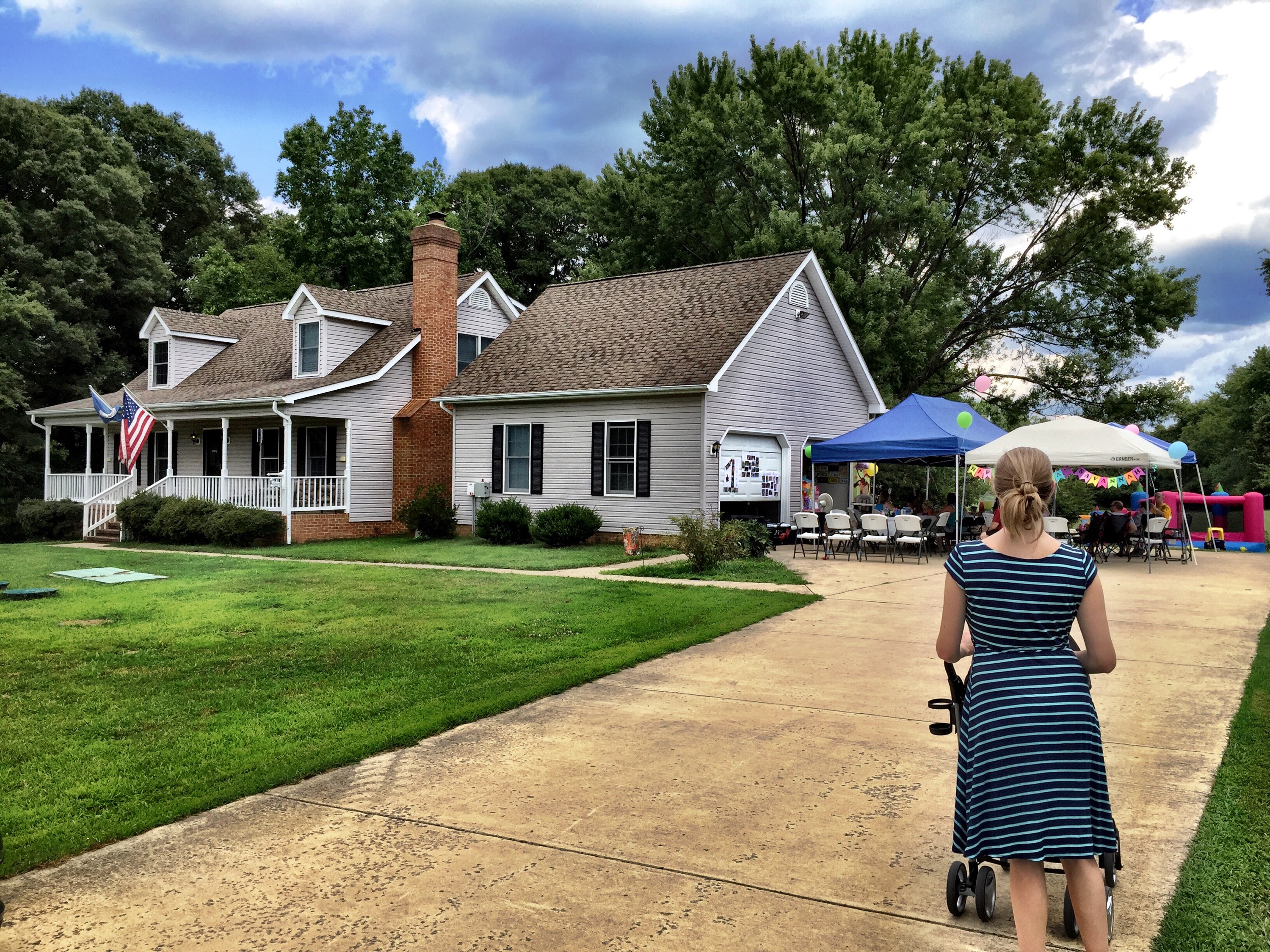 In a lot of ways, its still like old times.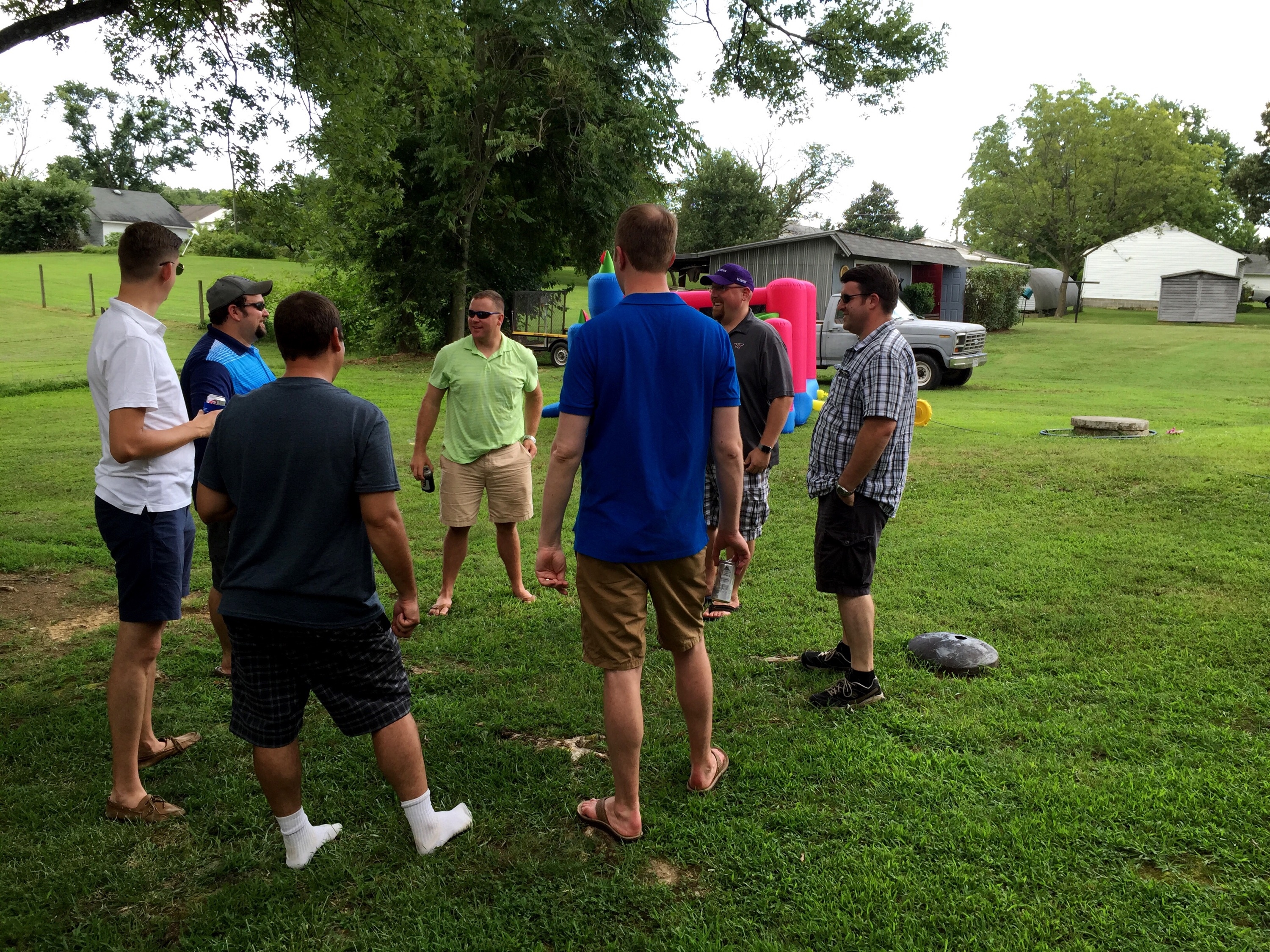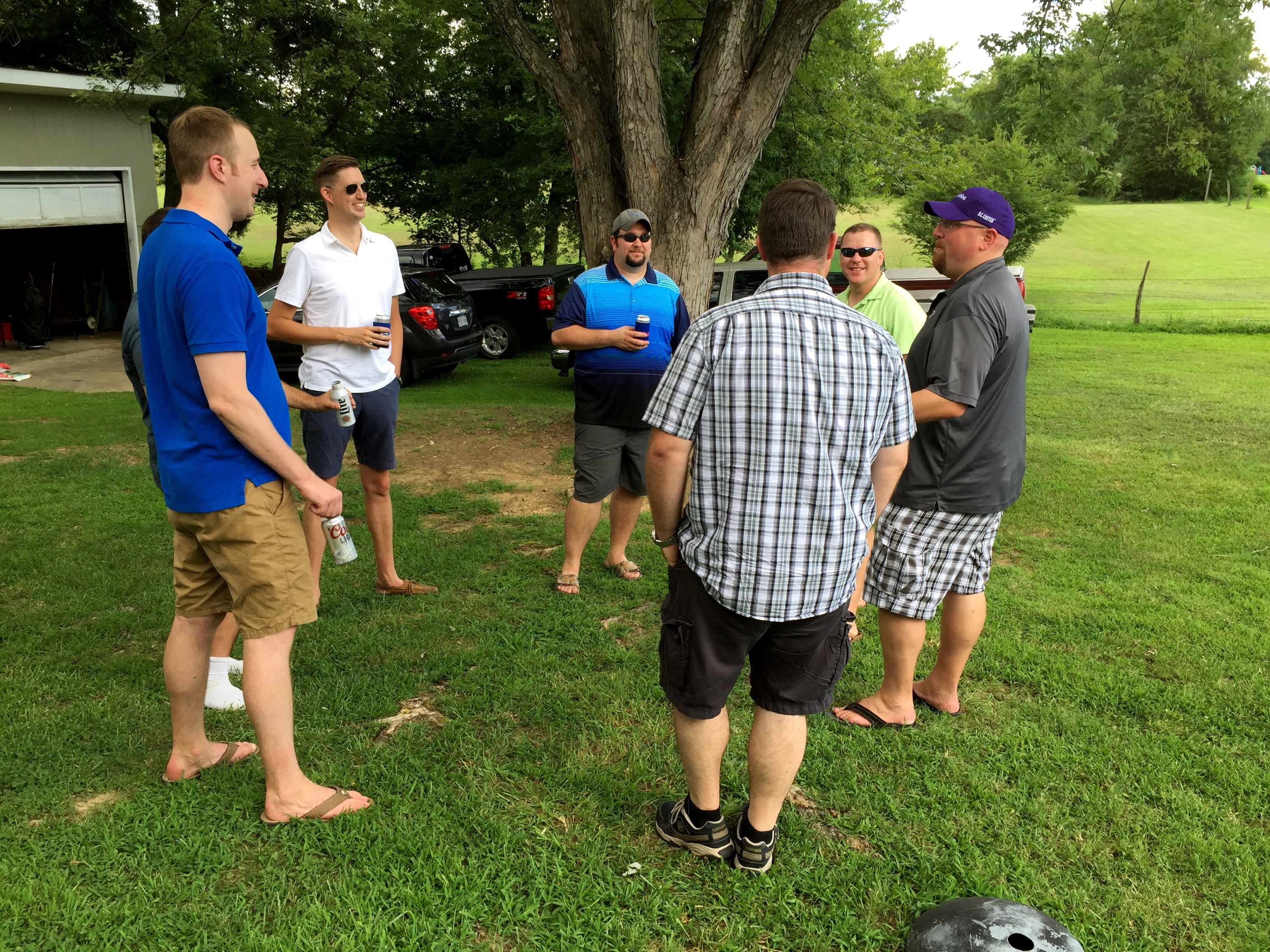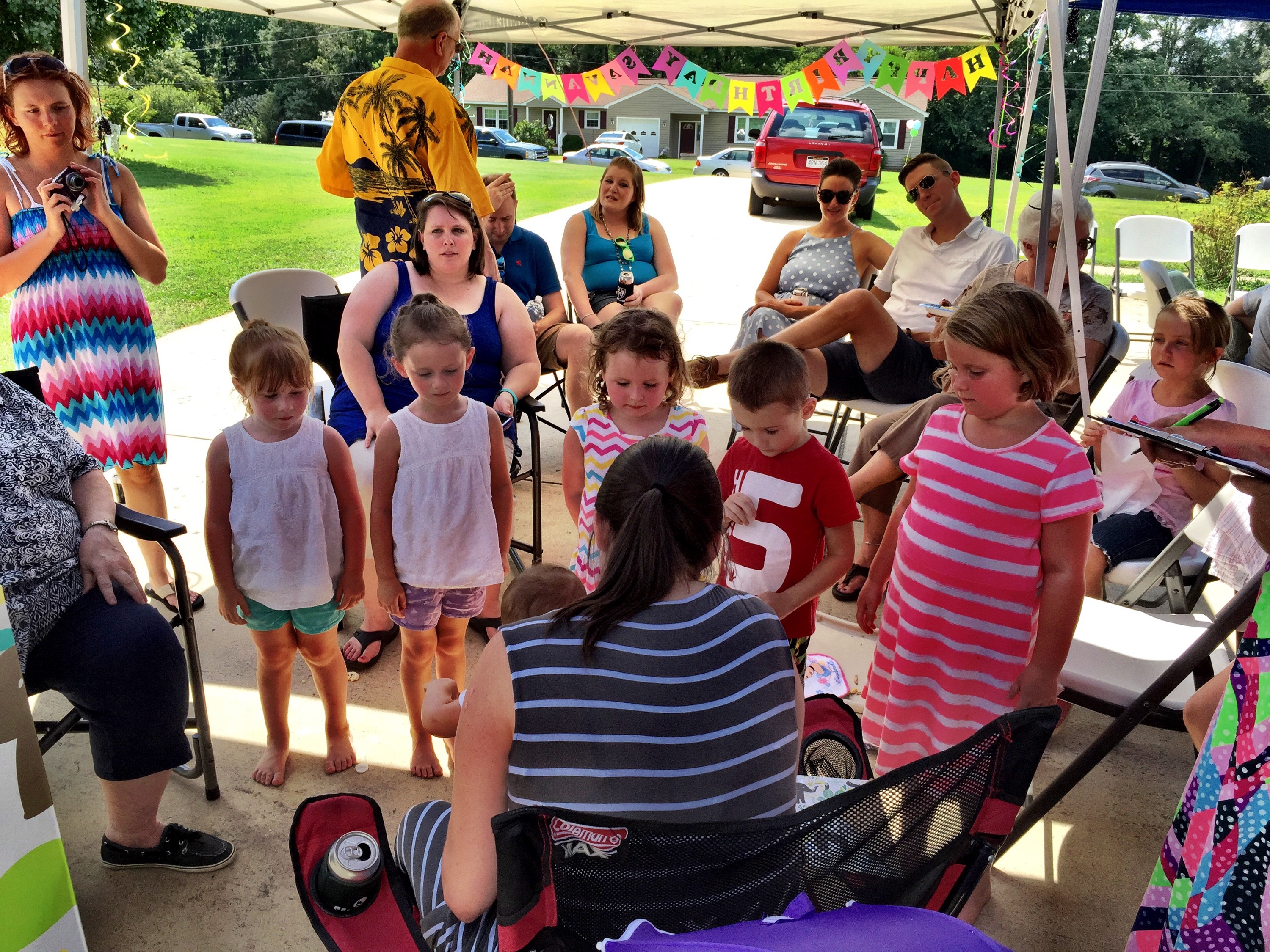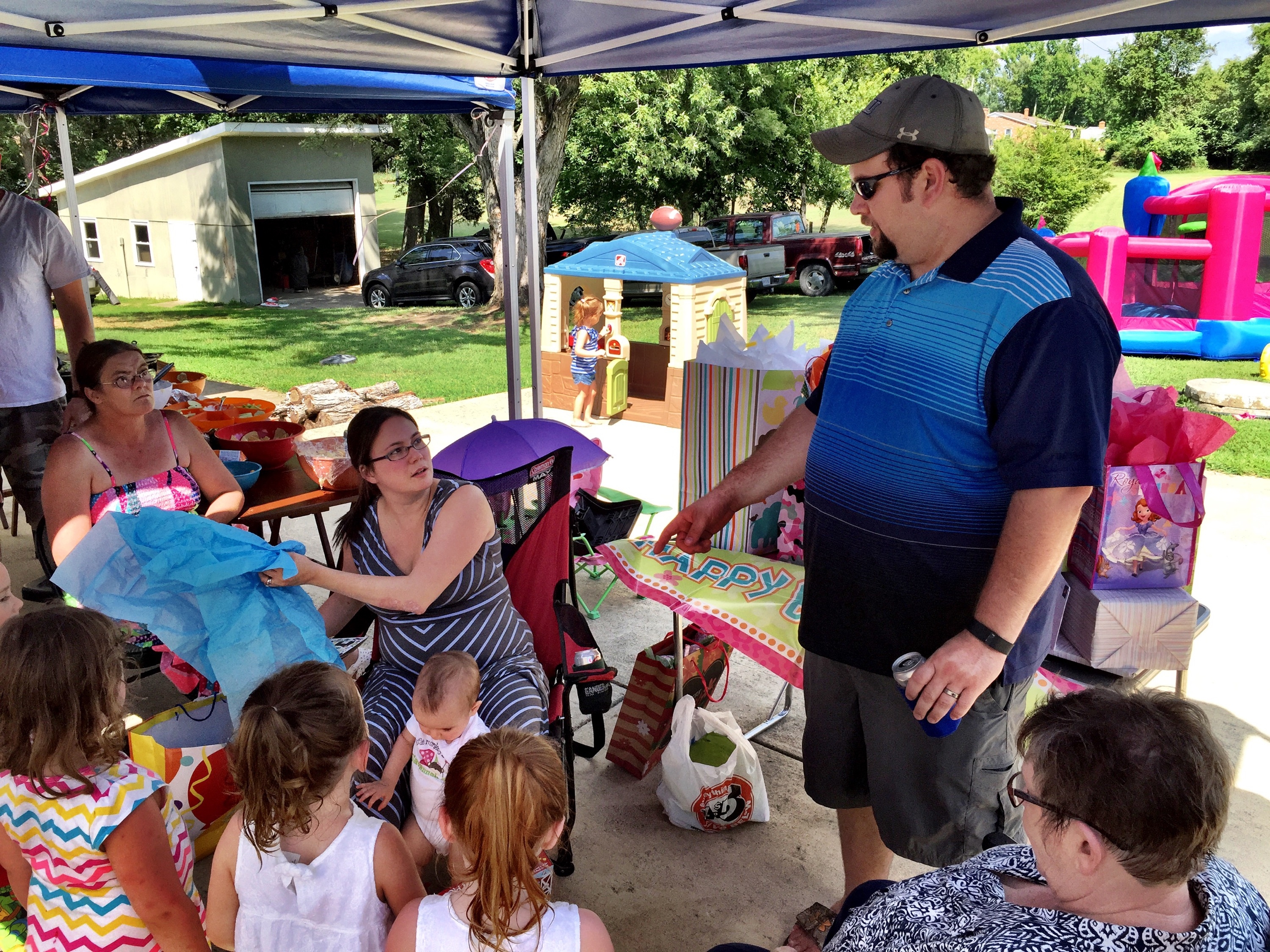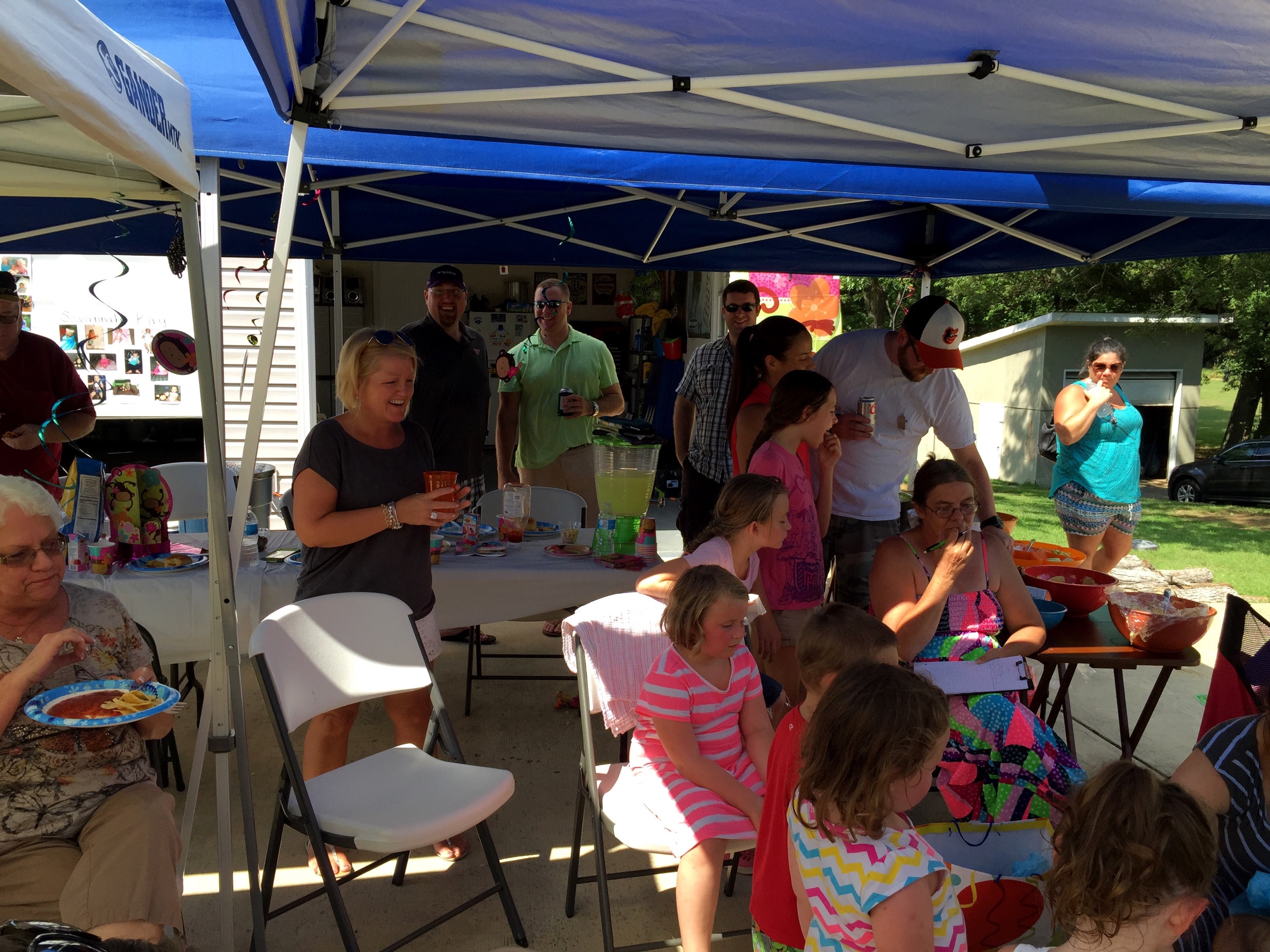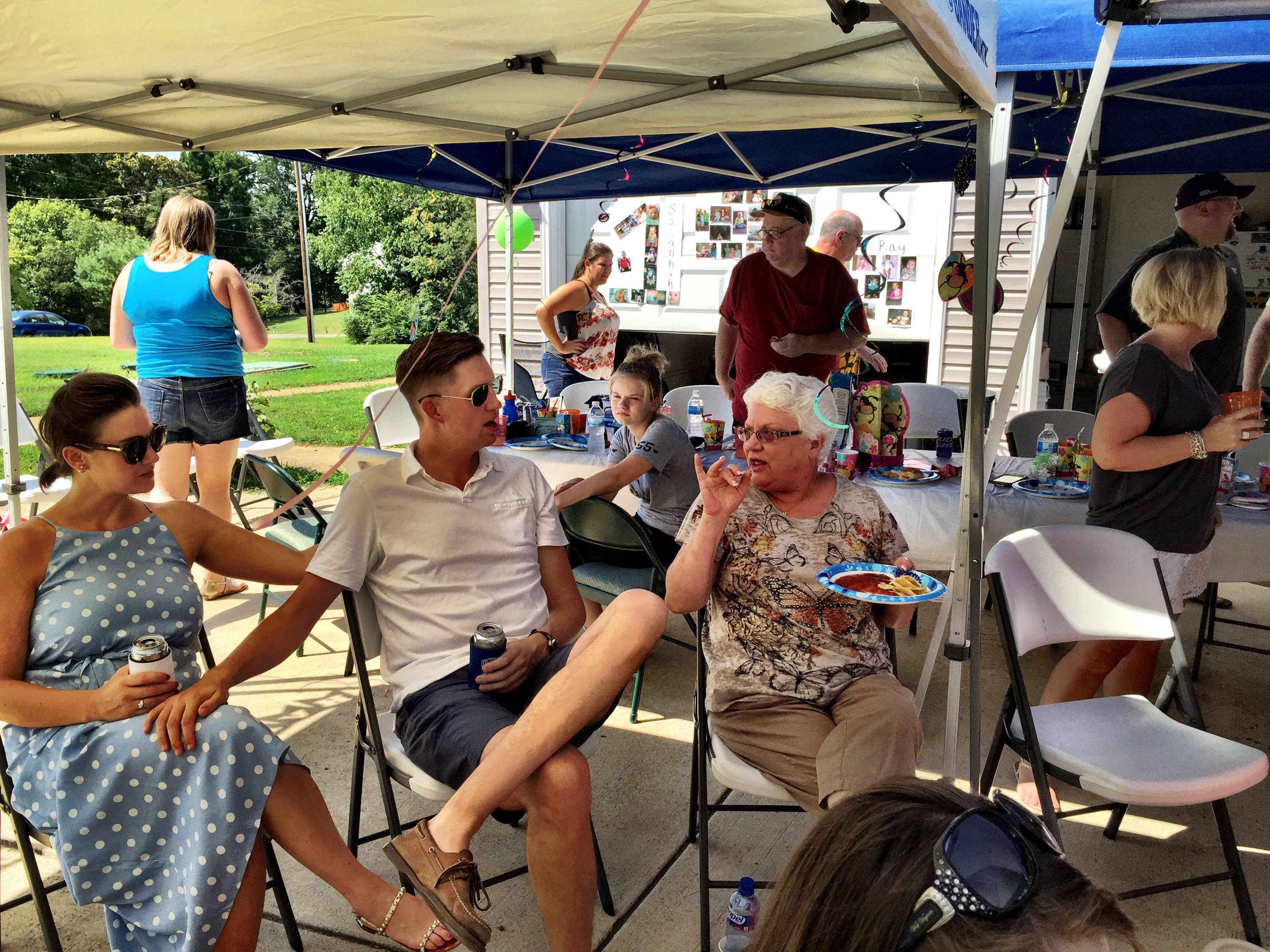 It was a little hot, so I was worried about LB, but she had a great time.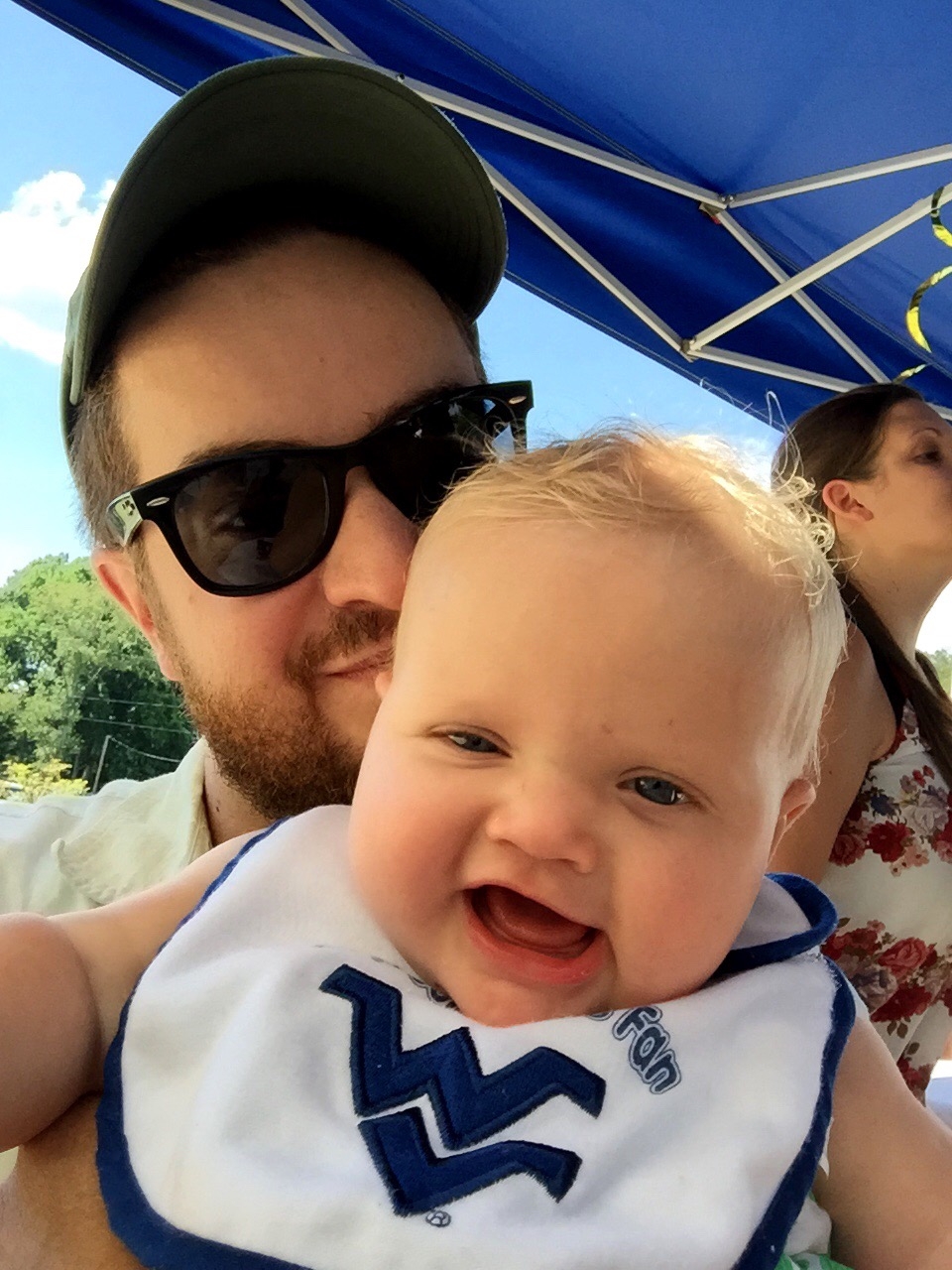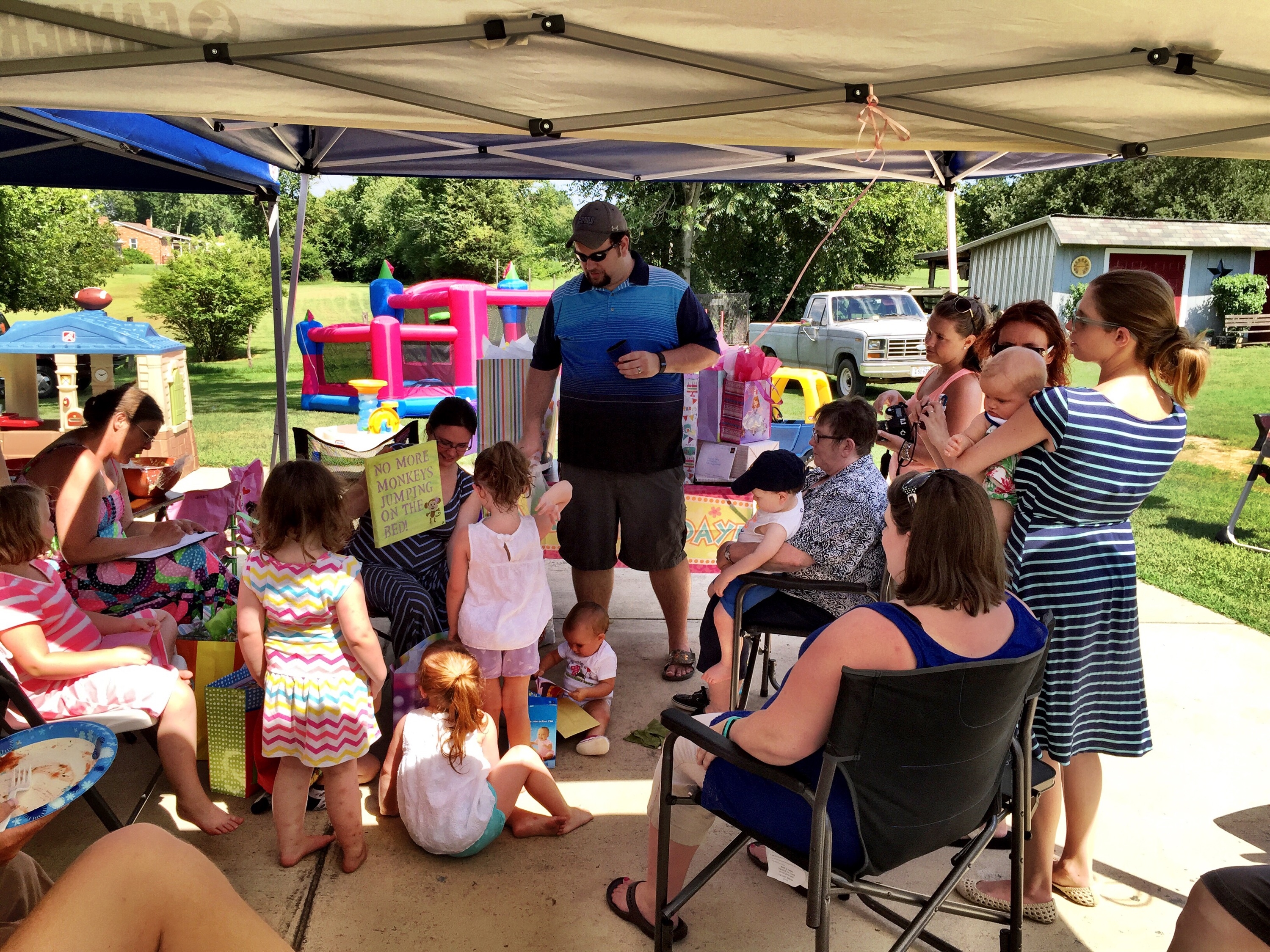 Rob helped CW stayed hydrated.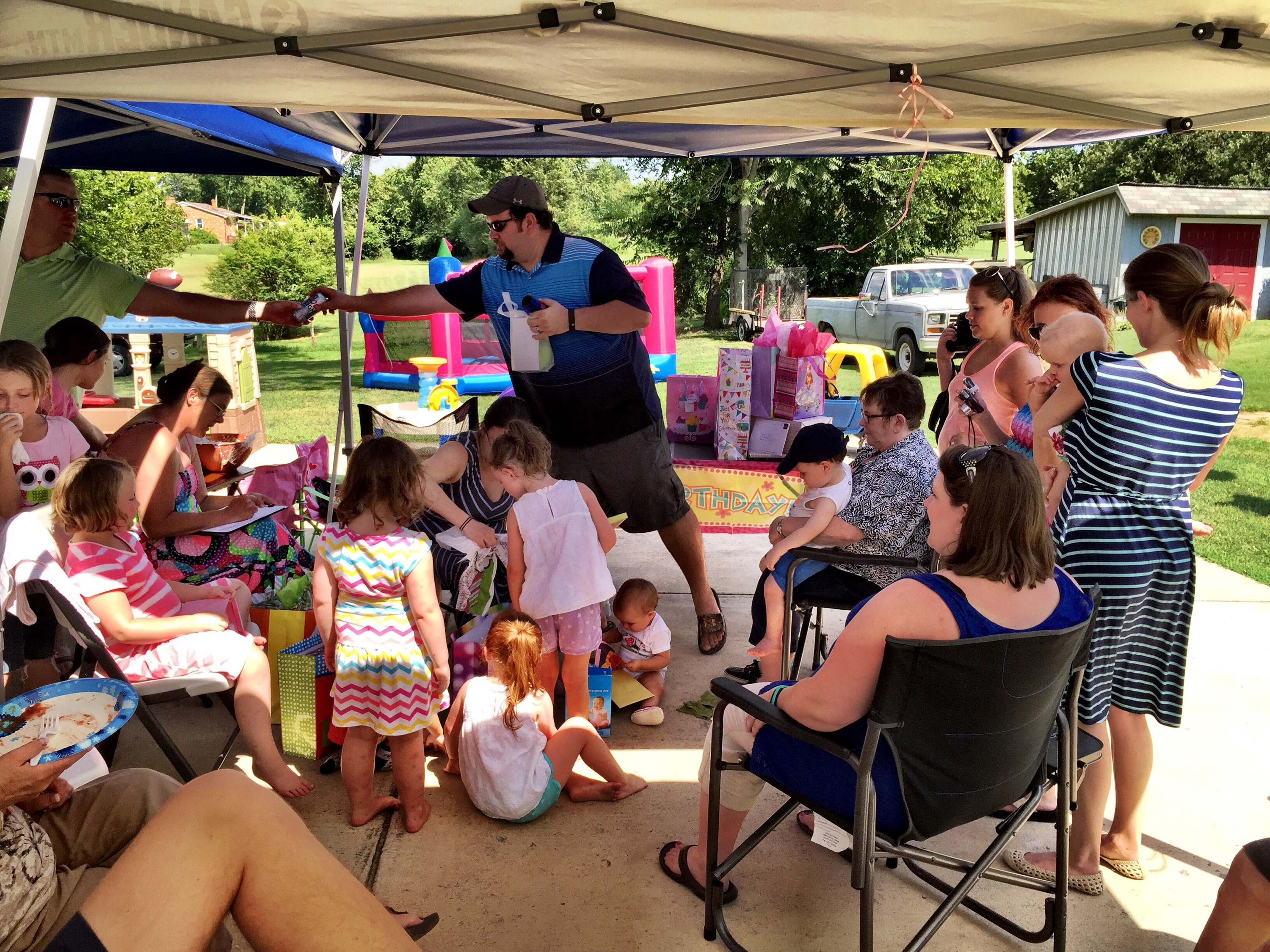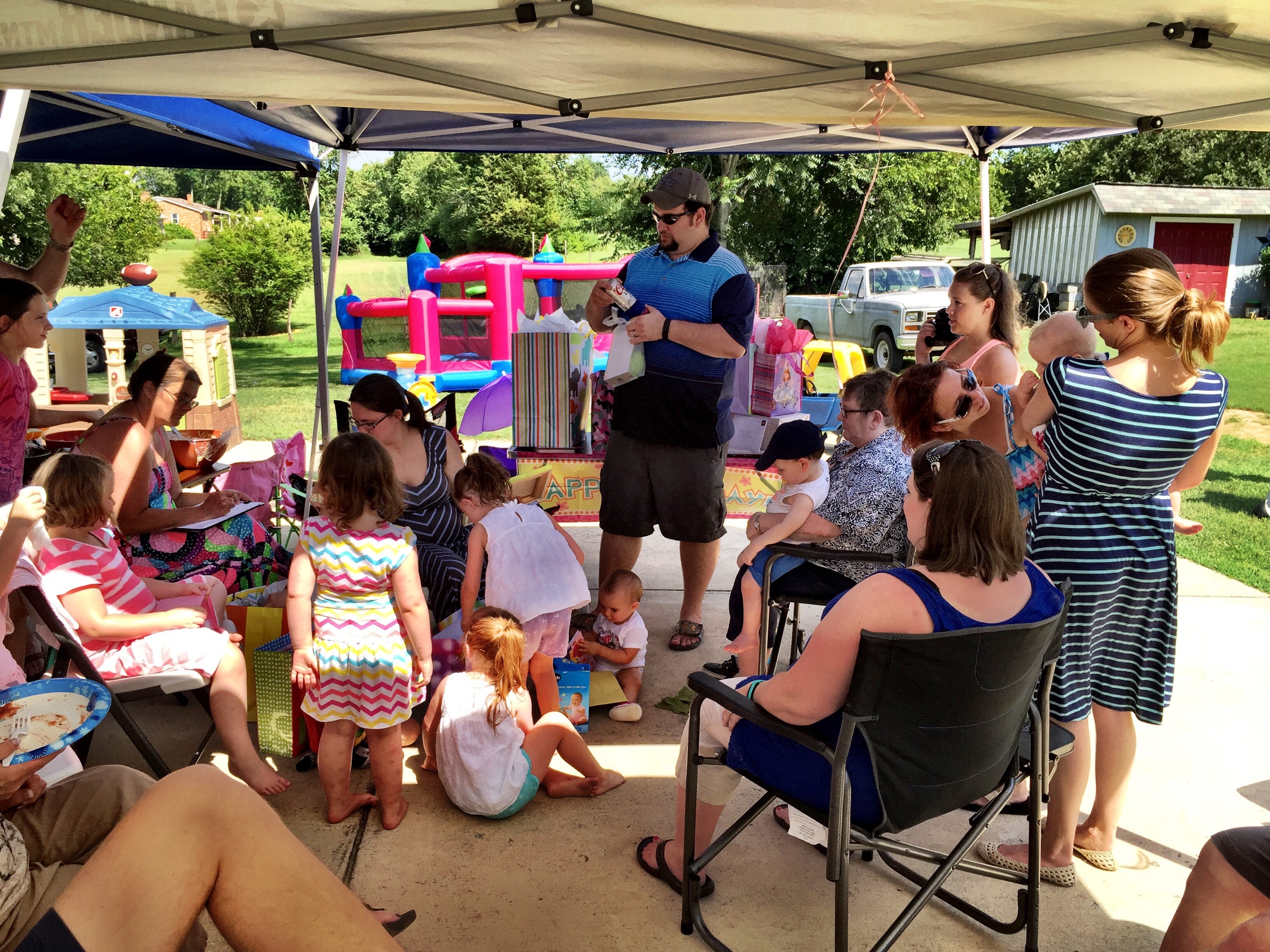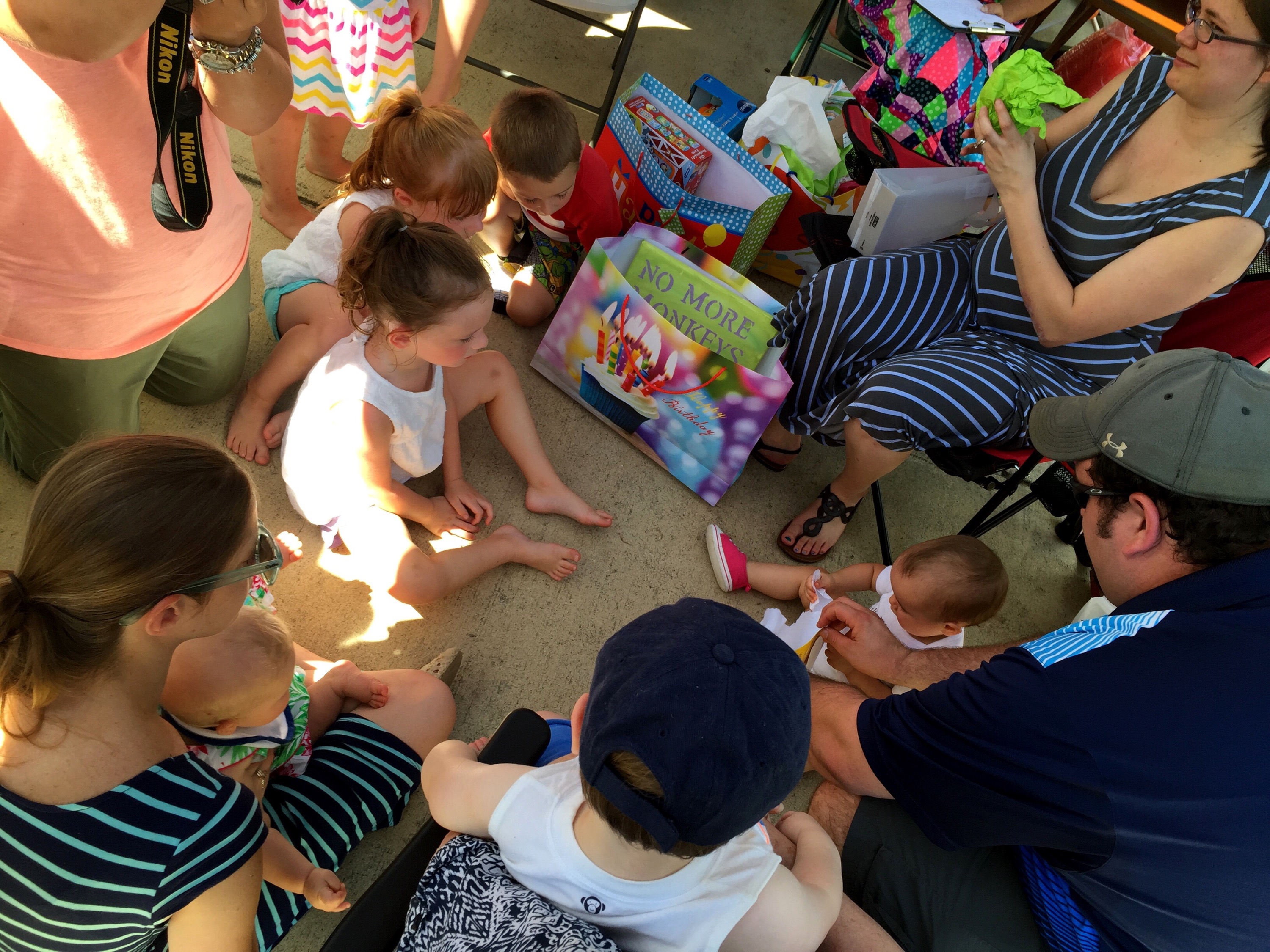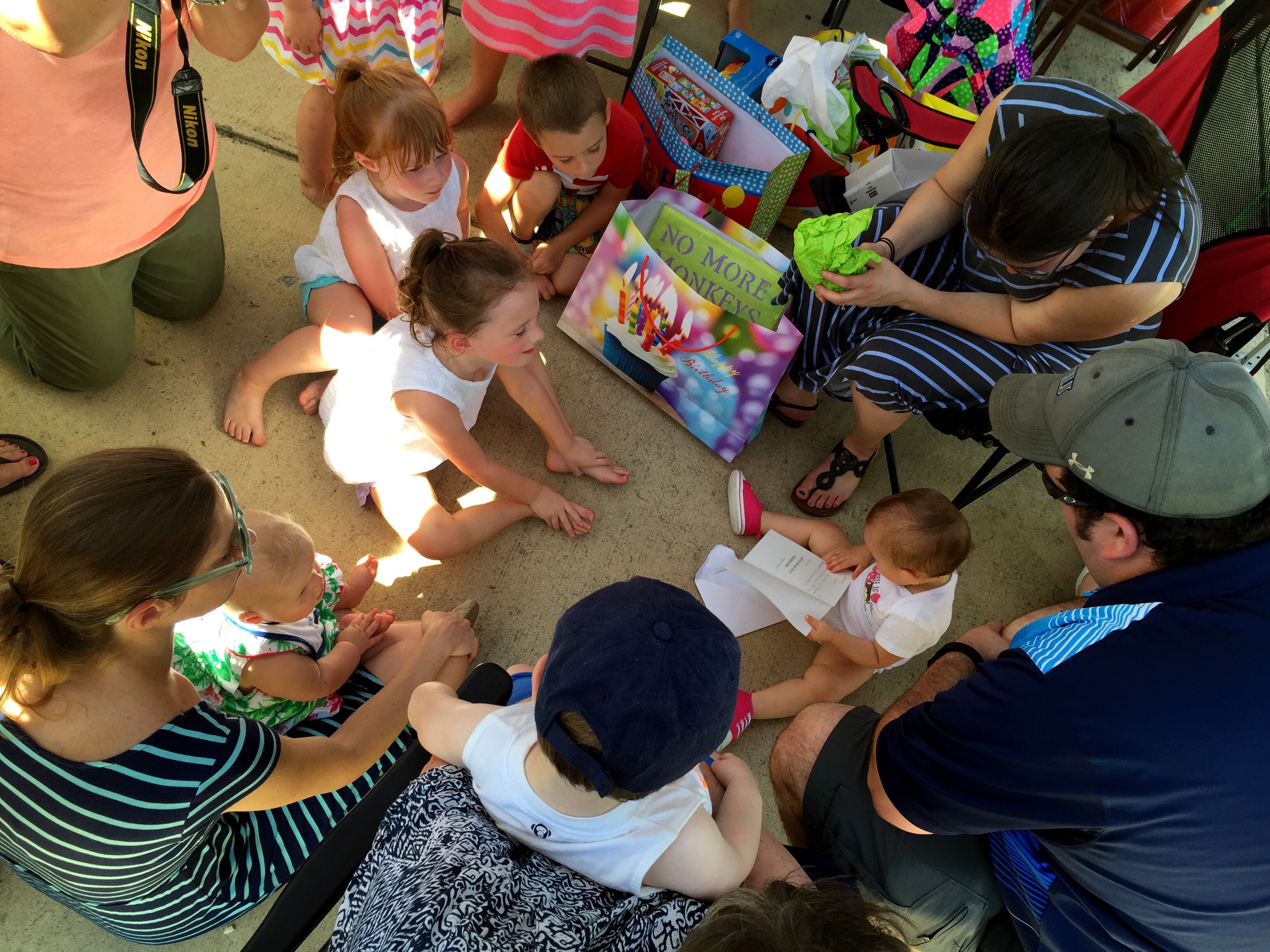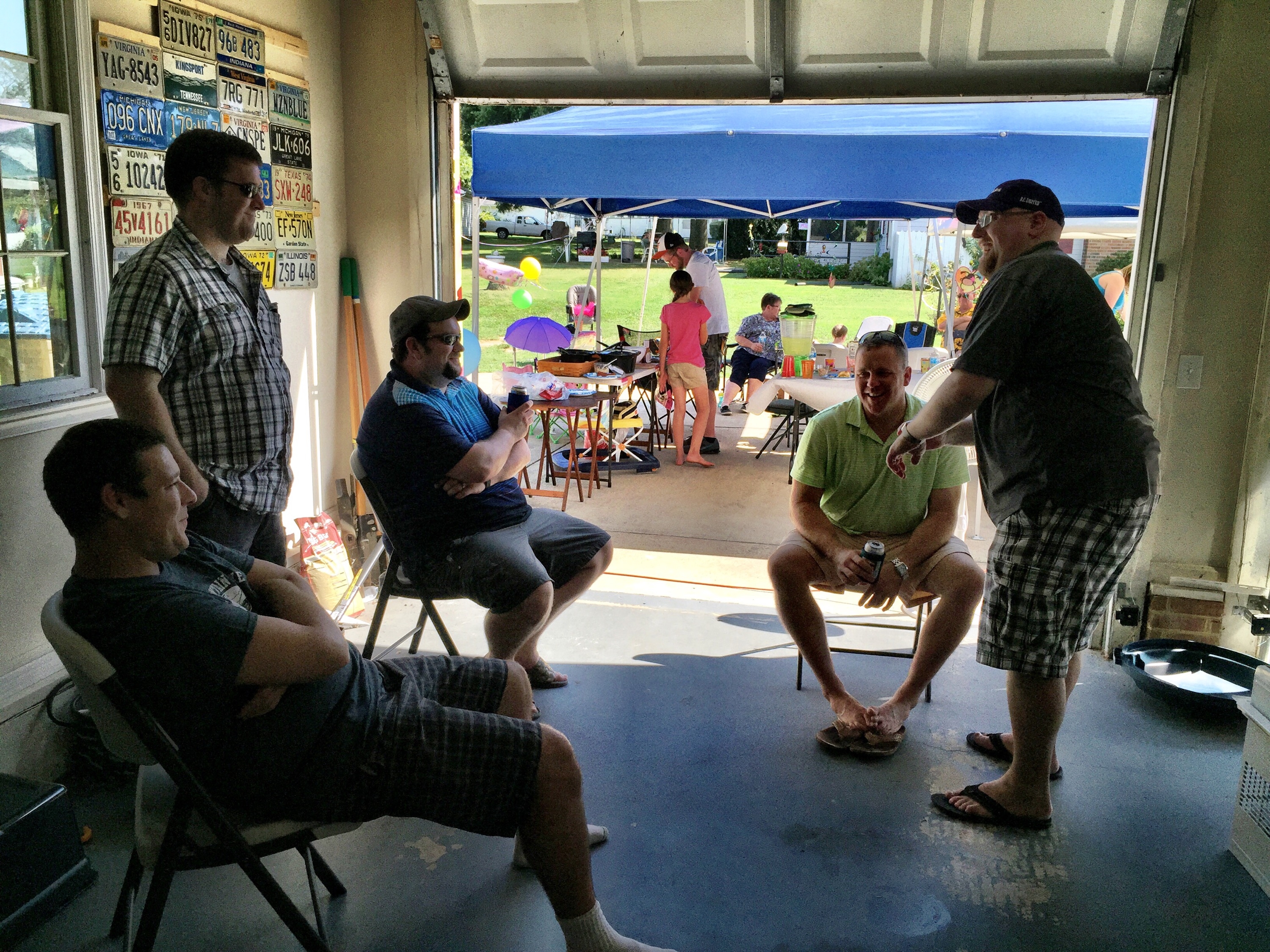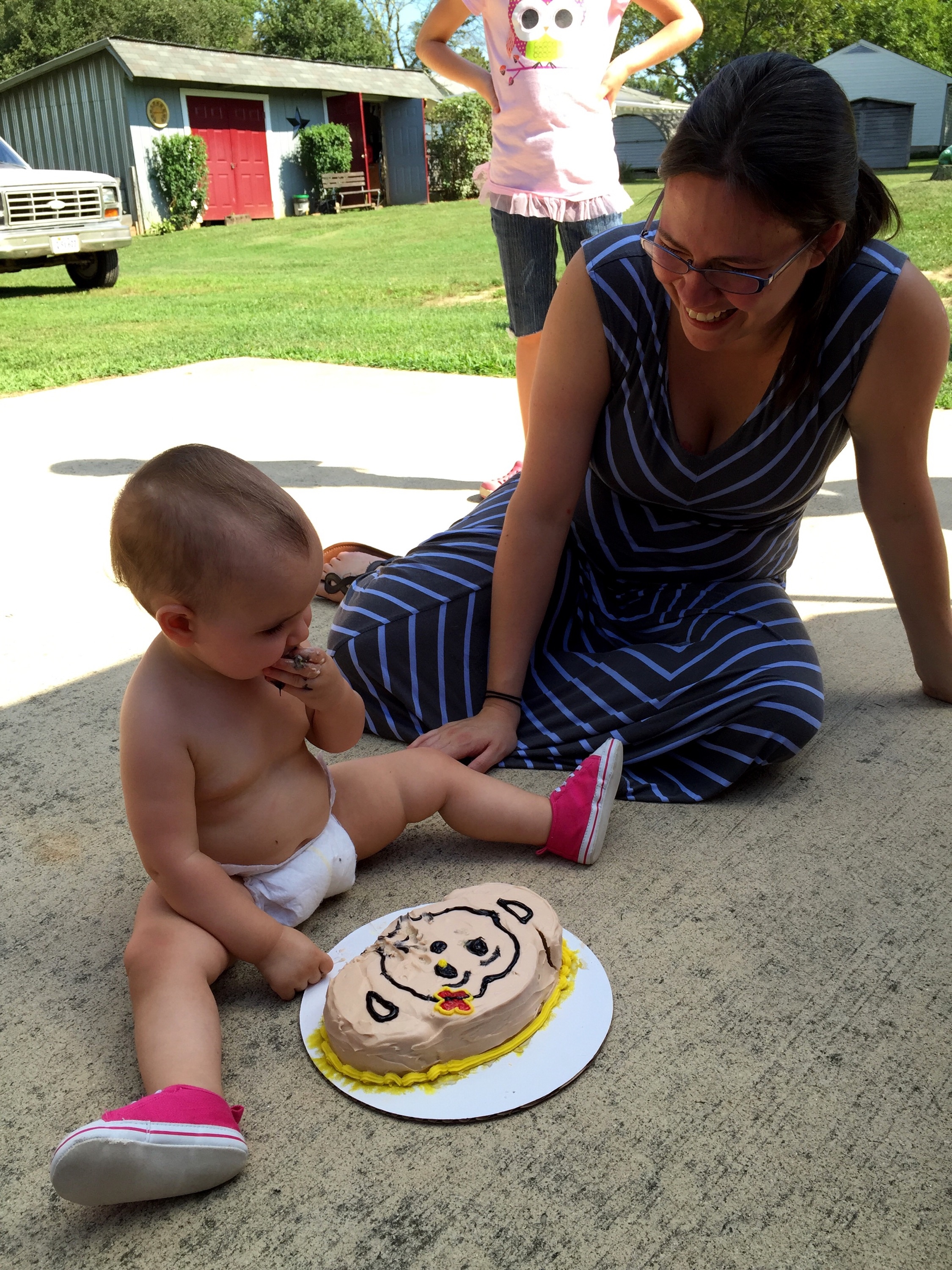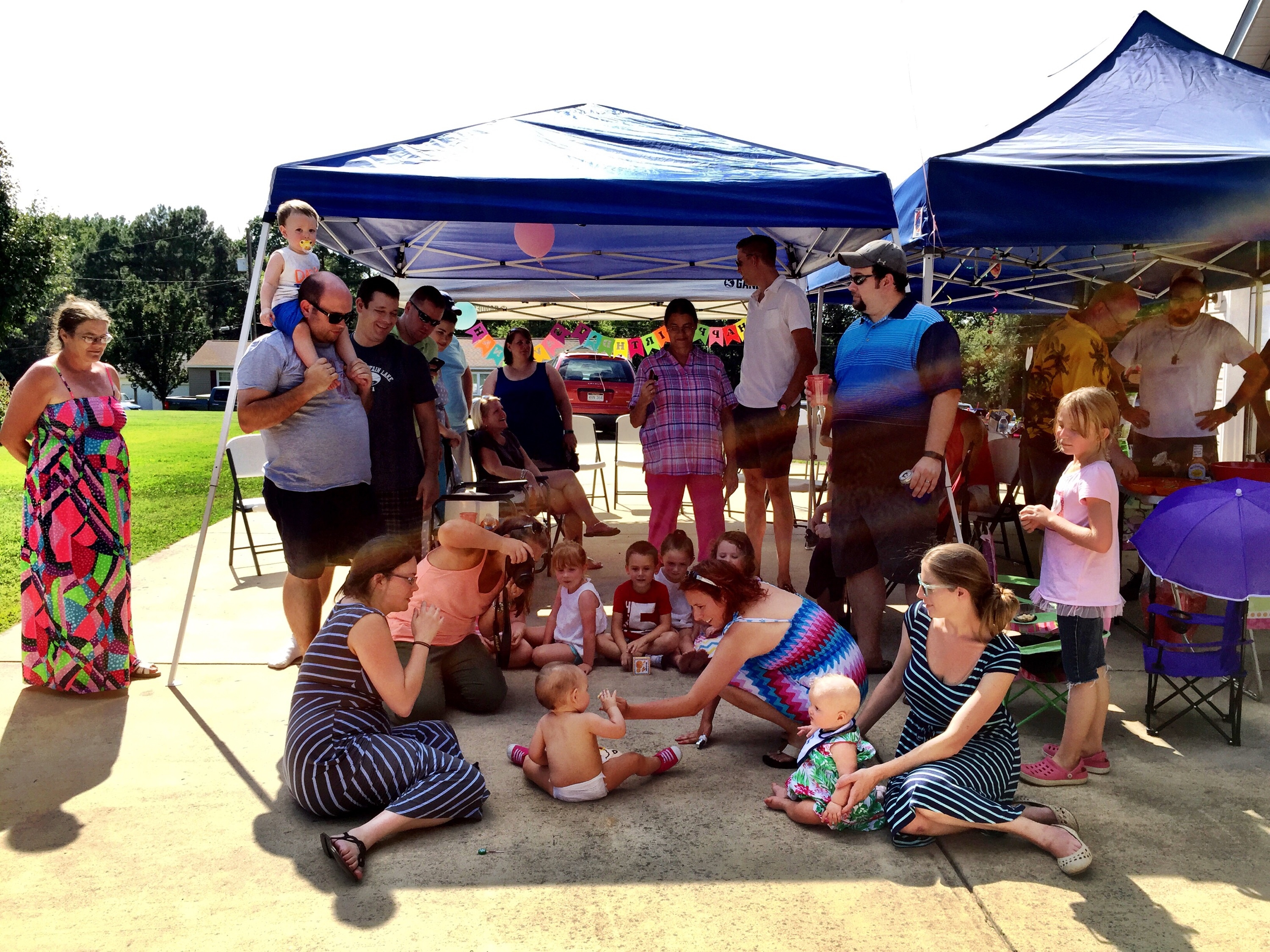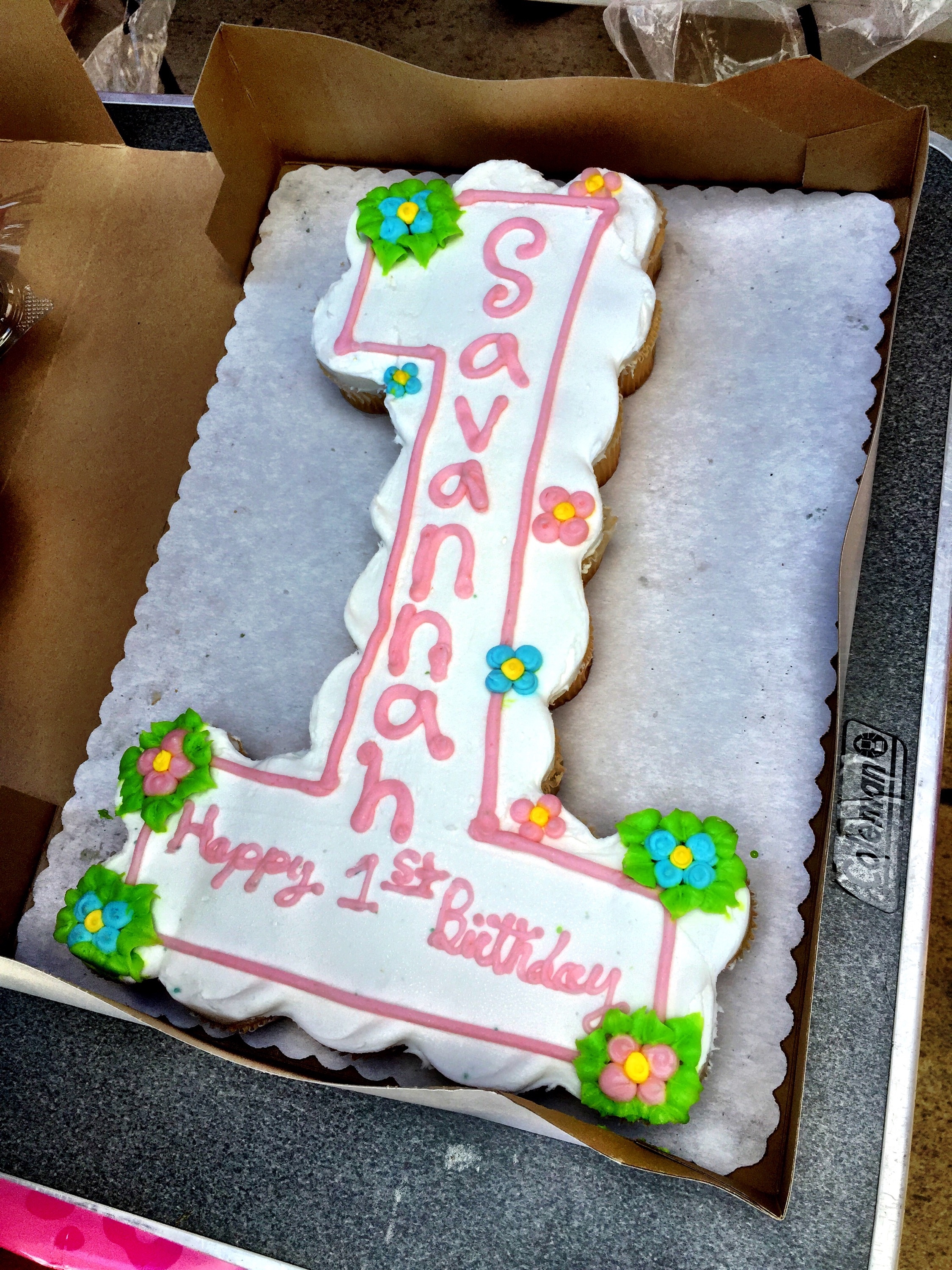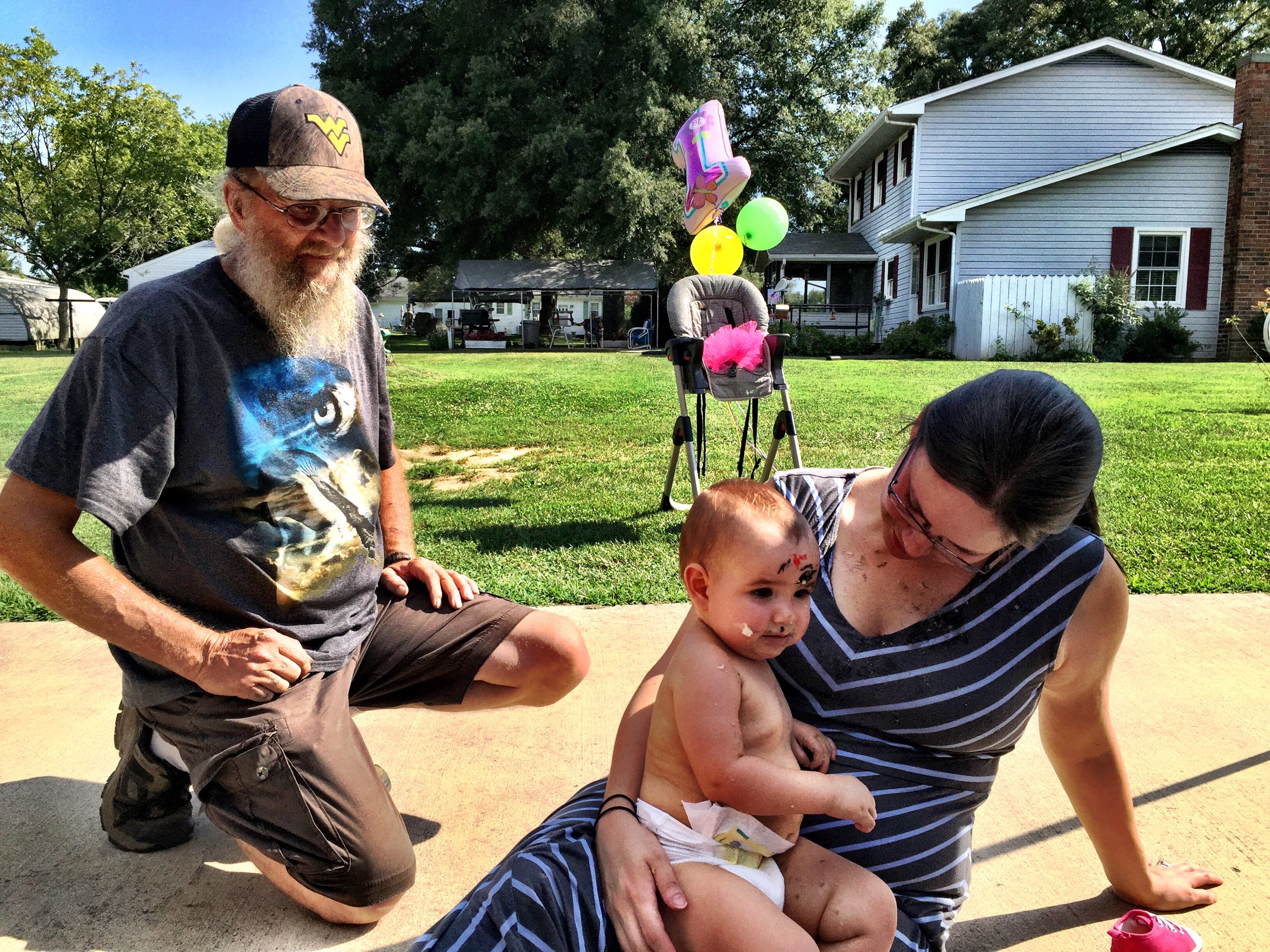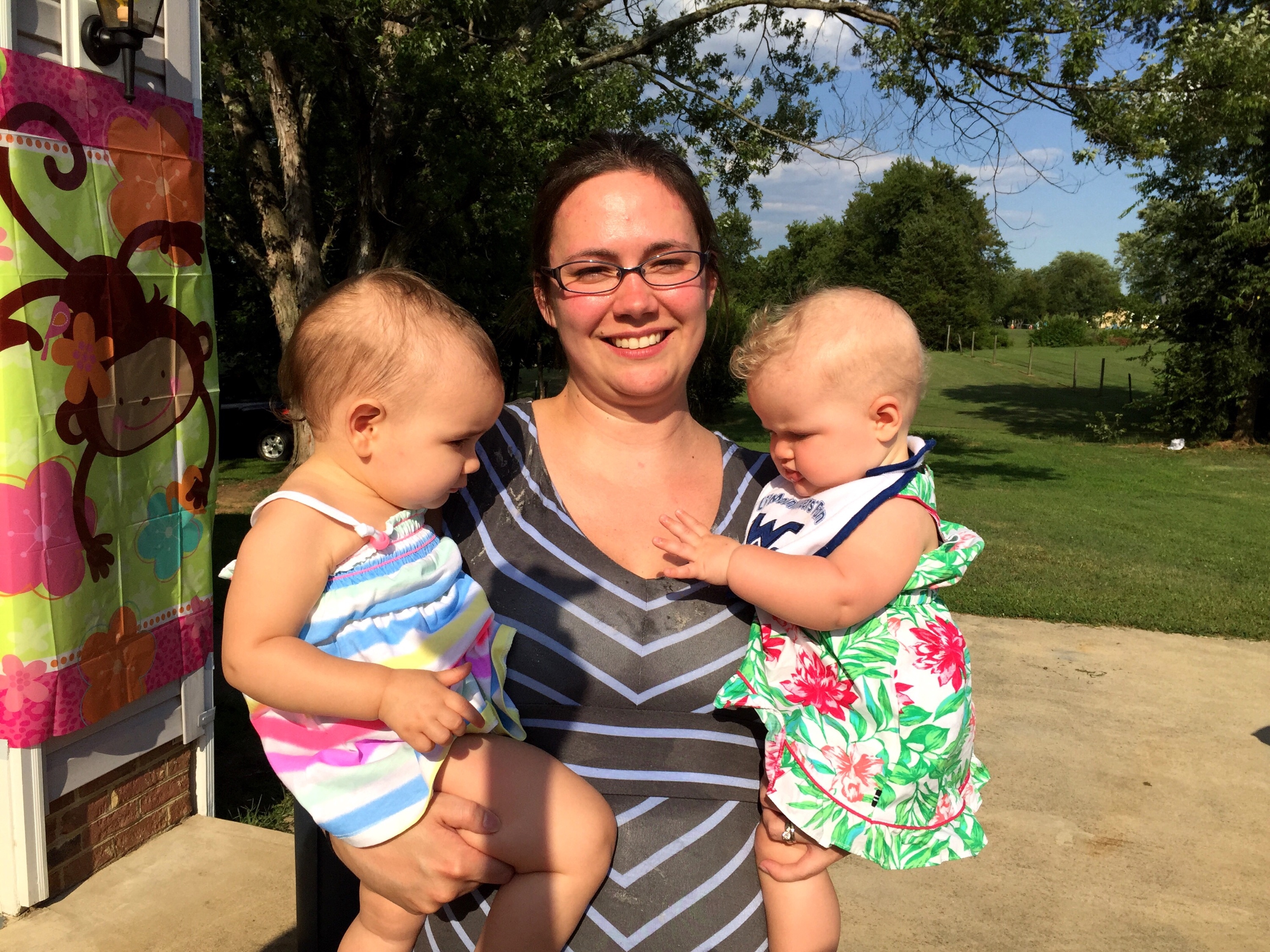 Hey EF, you know how I know you're a redneck…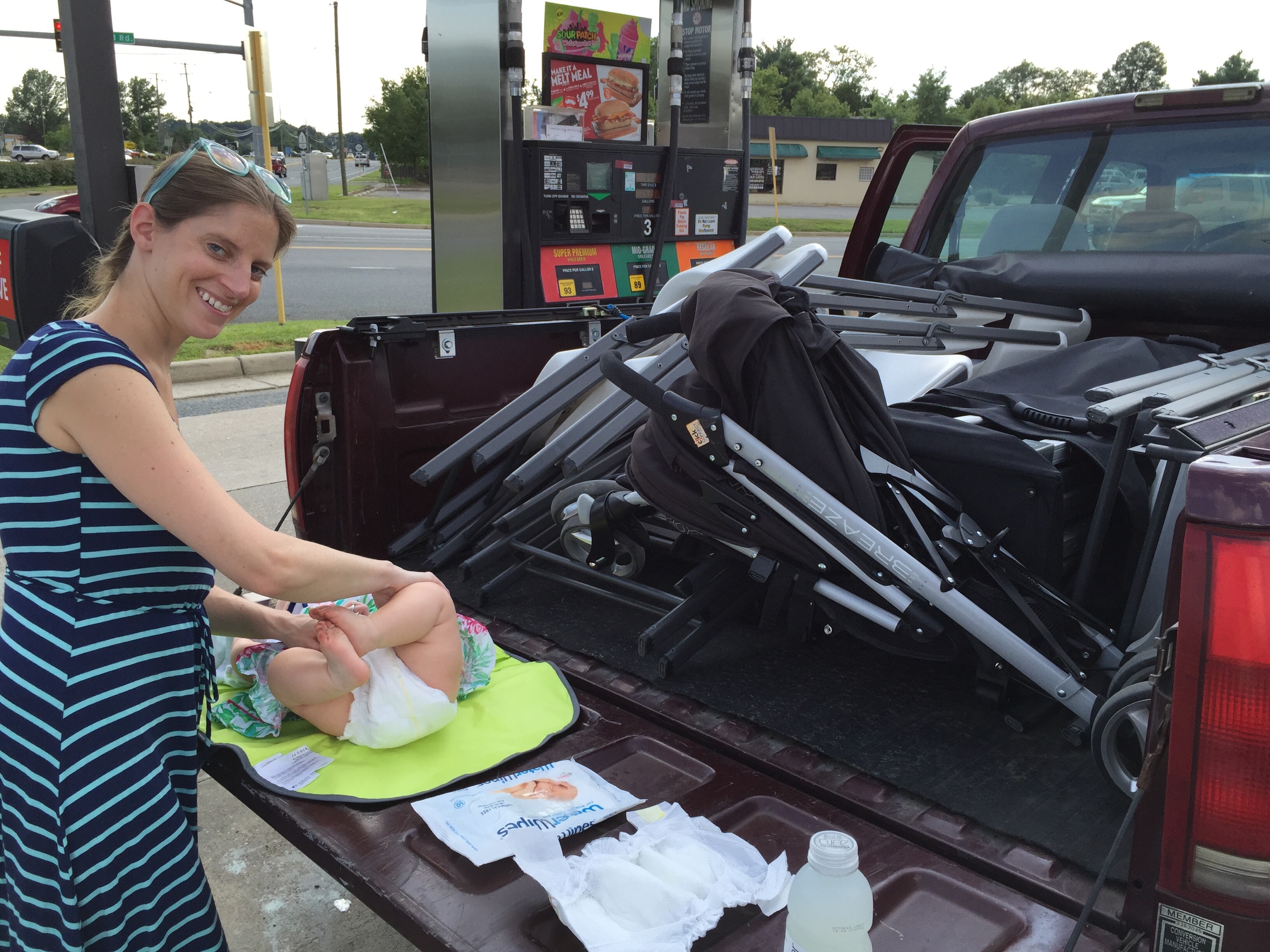 by rsiv with
The other weekend Pam-ela, Ryry, and WinnDixie had us over for a day at the pool. We enjoyed good weather, great company, and lots of delicious food. WinnDixie hooked me up with a 45 minute smoke…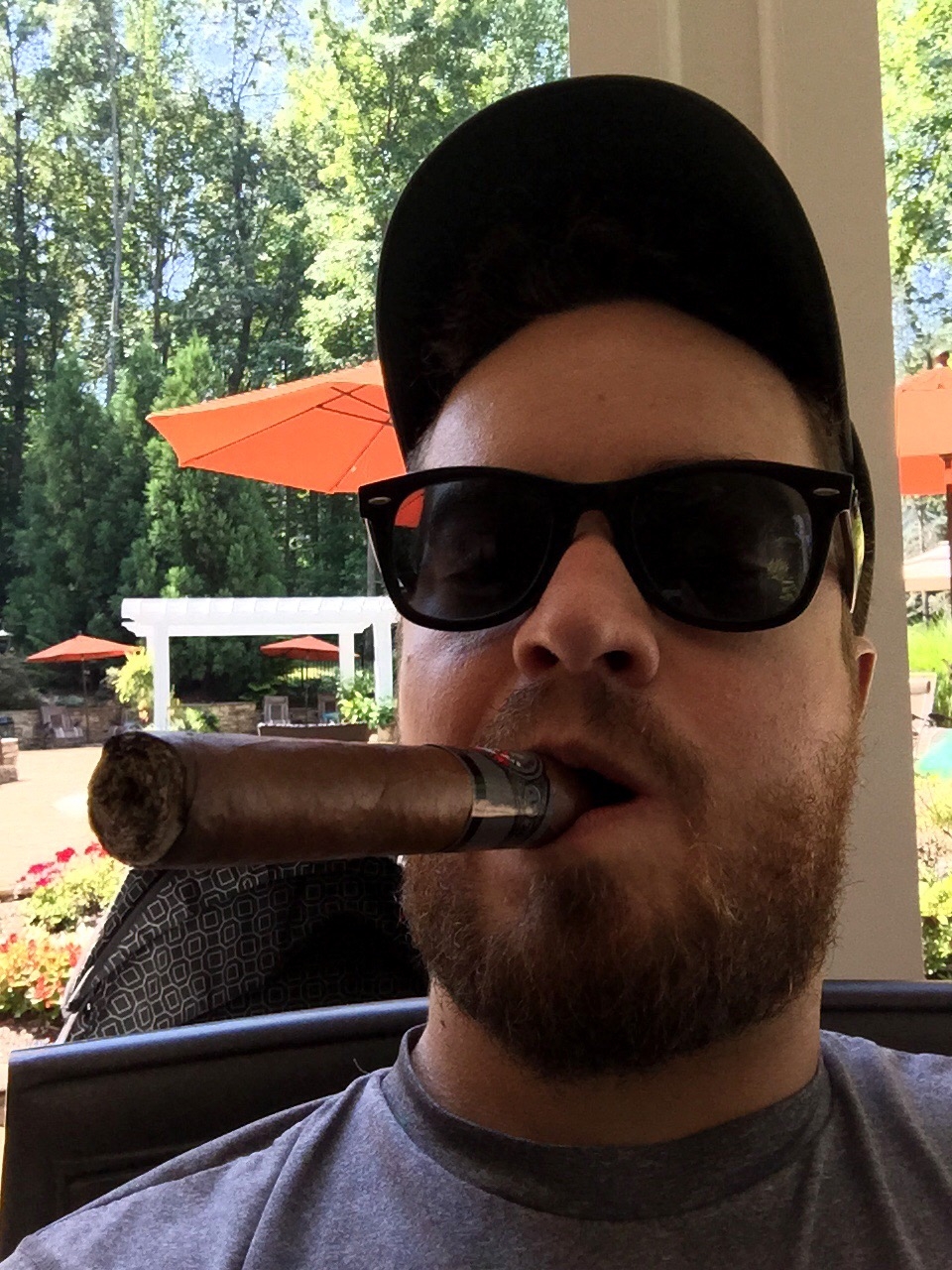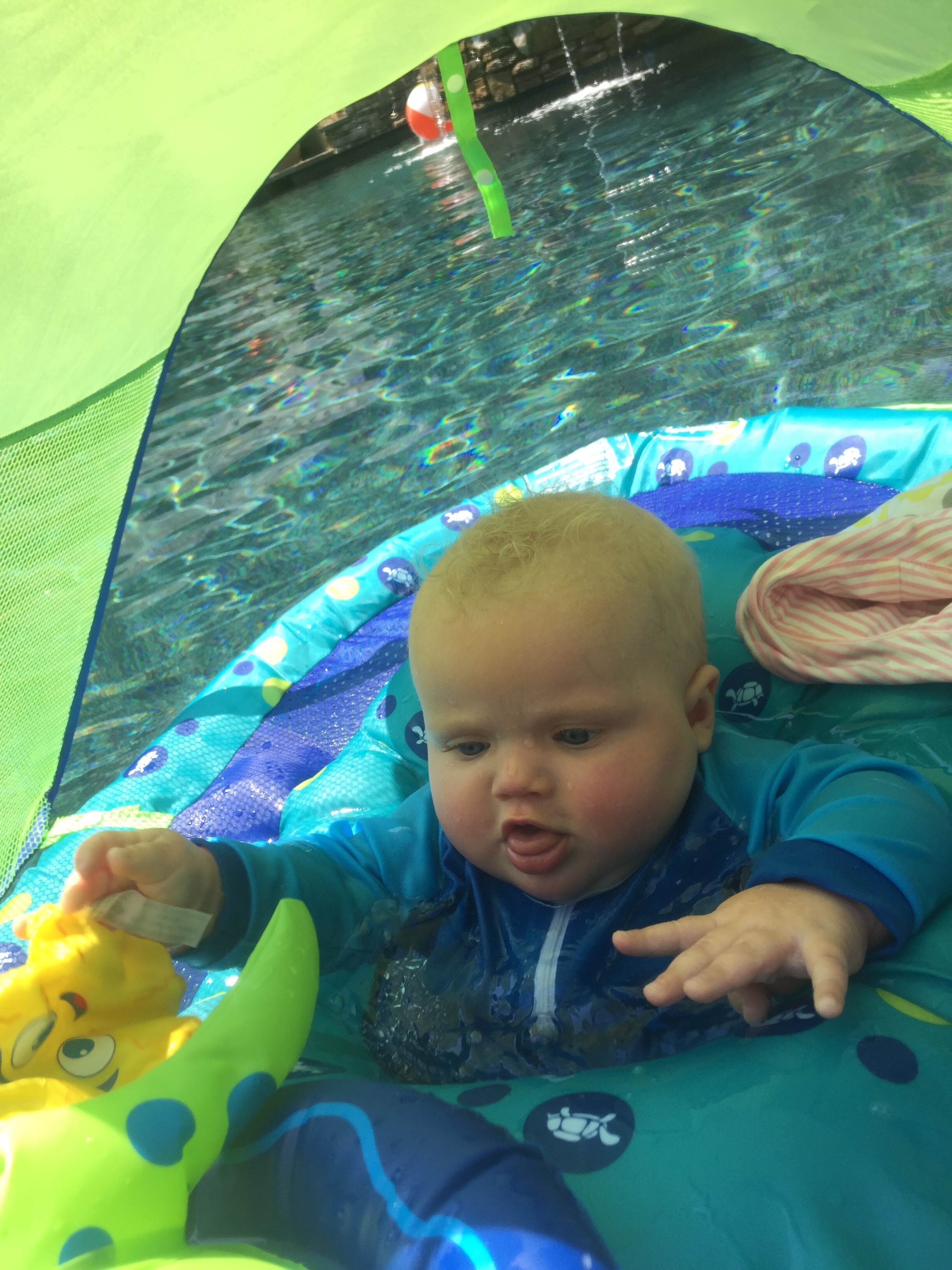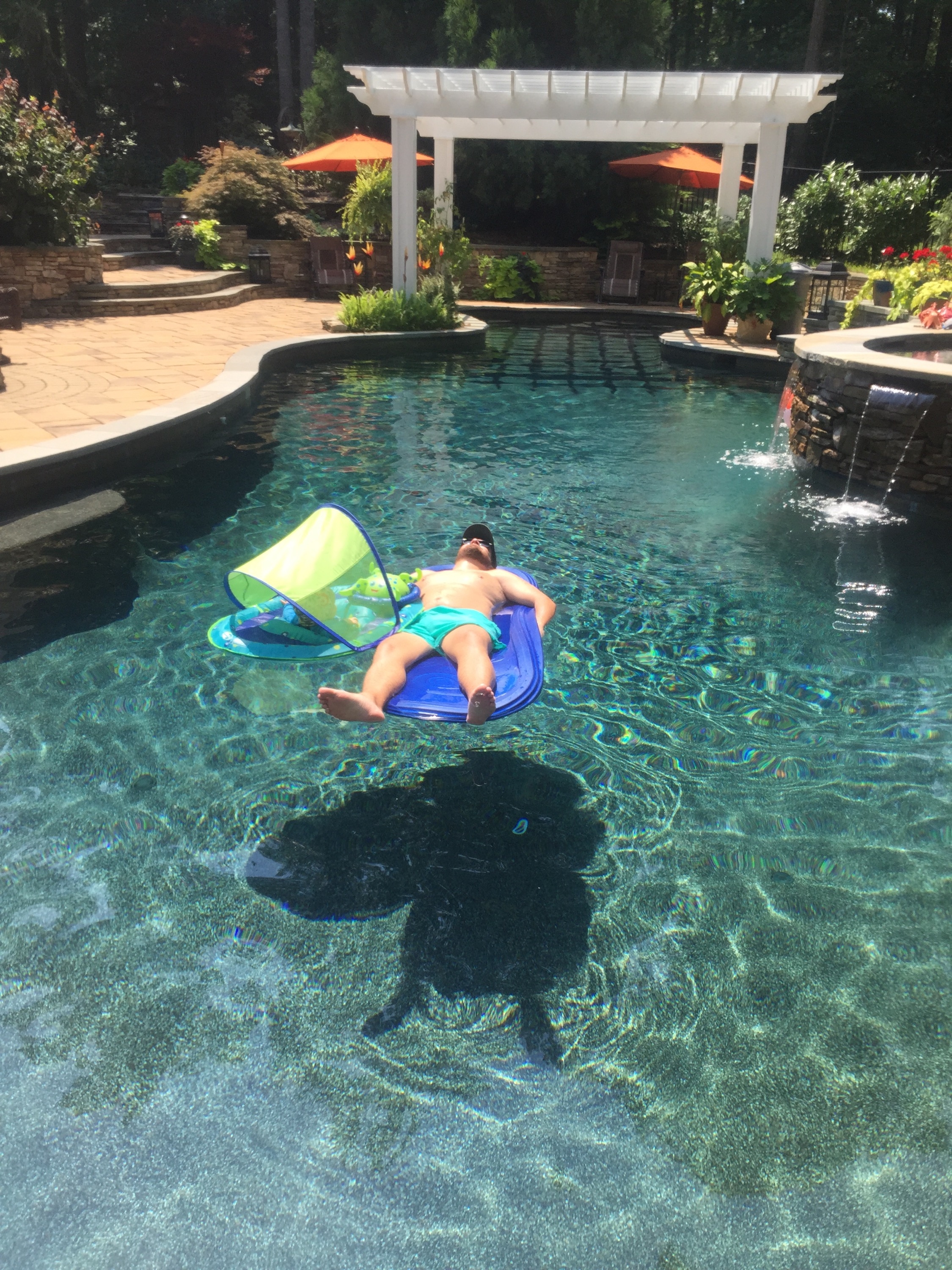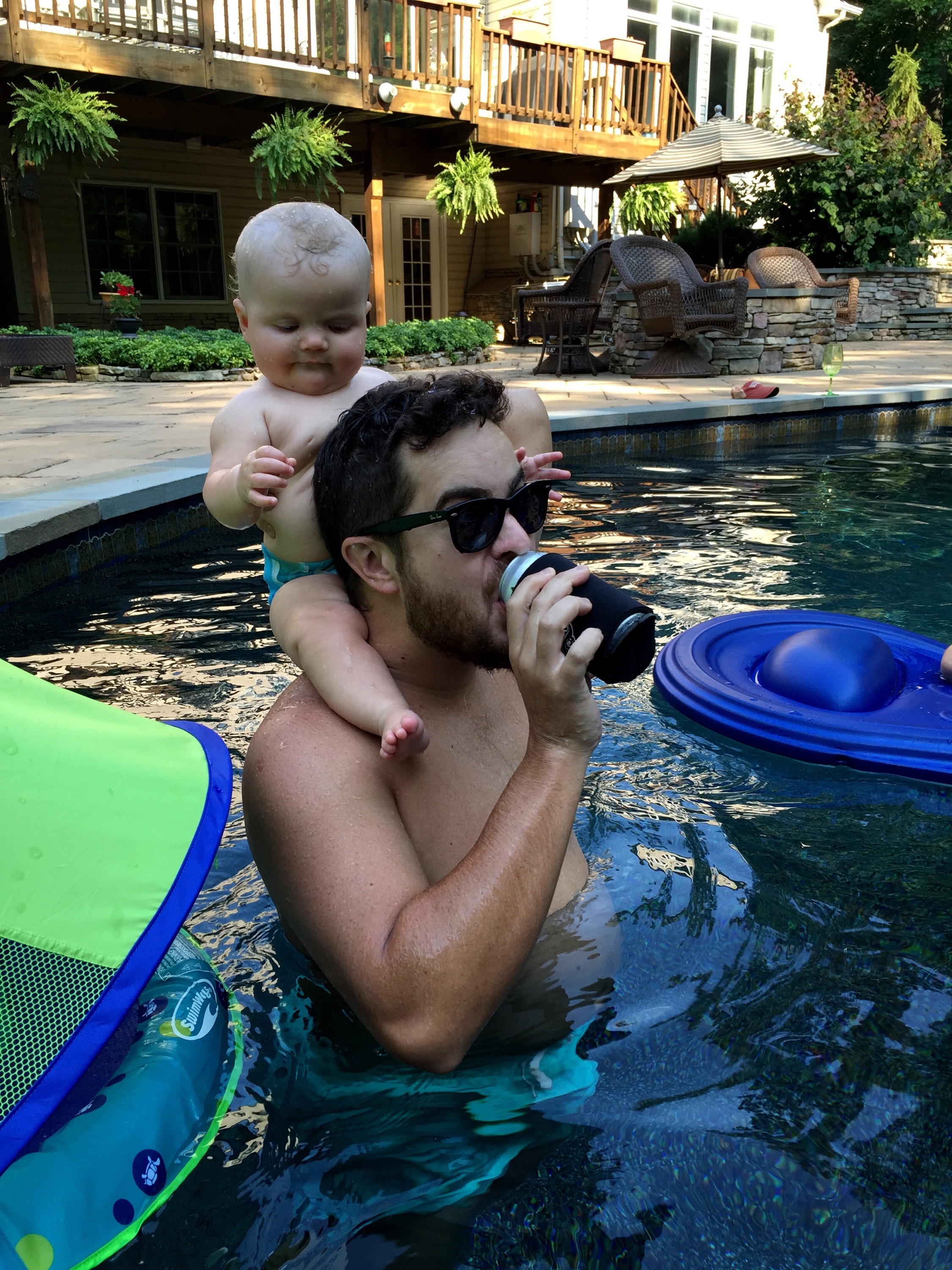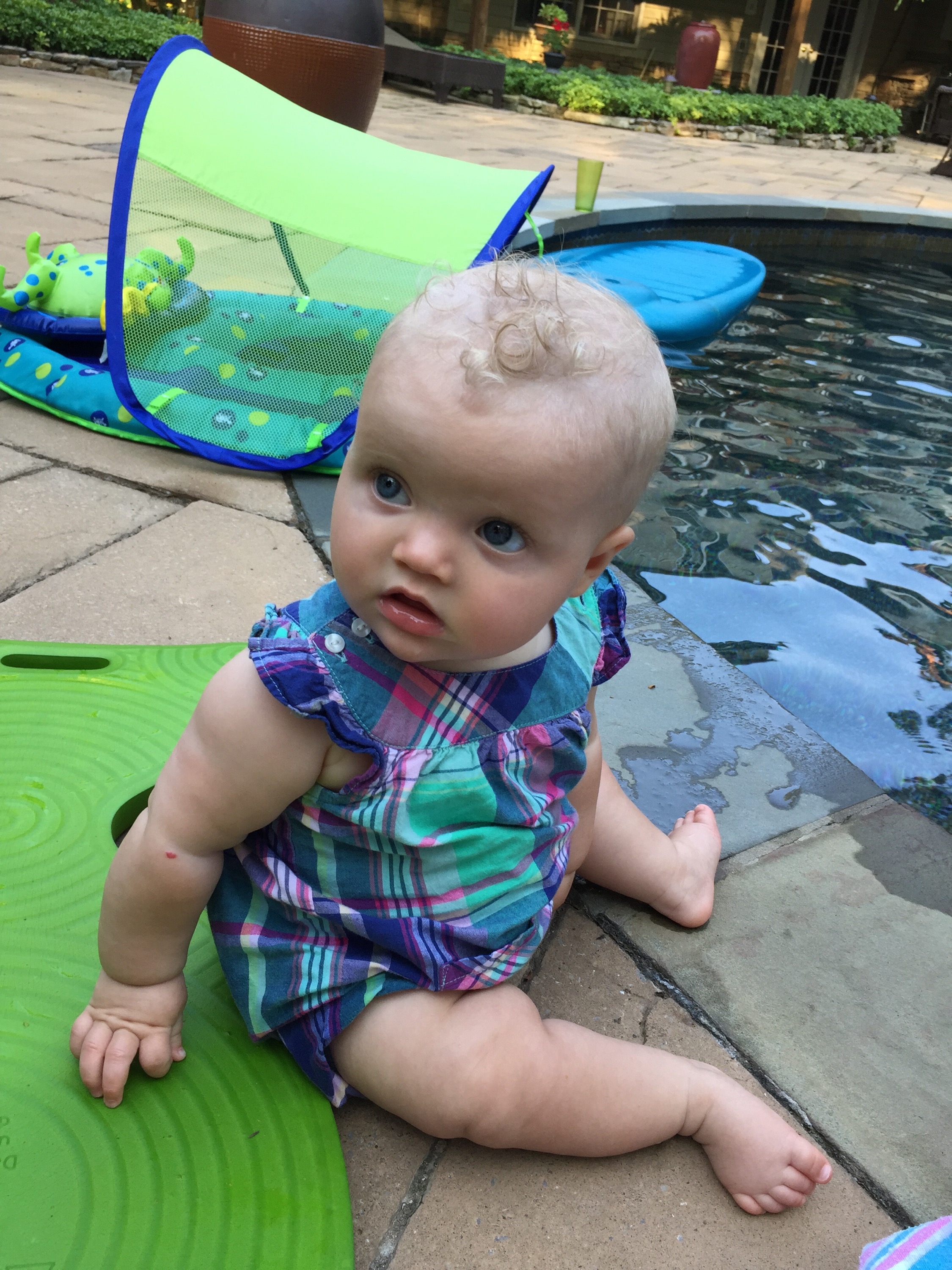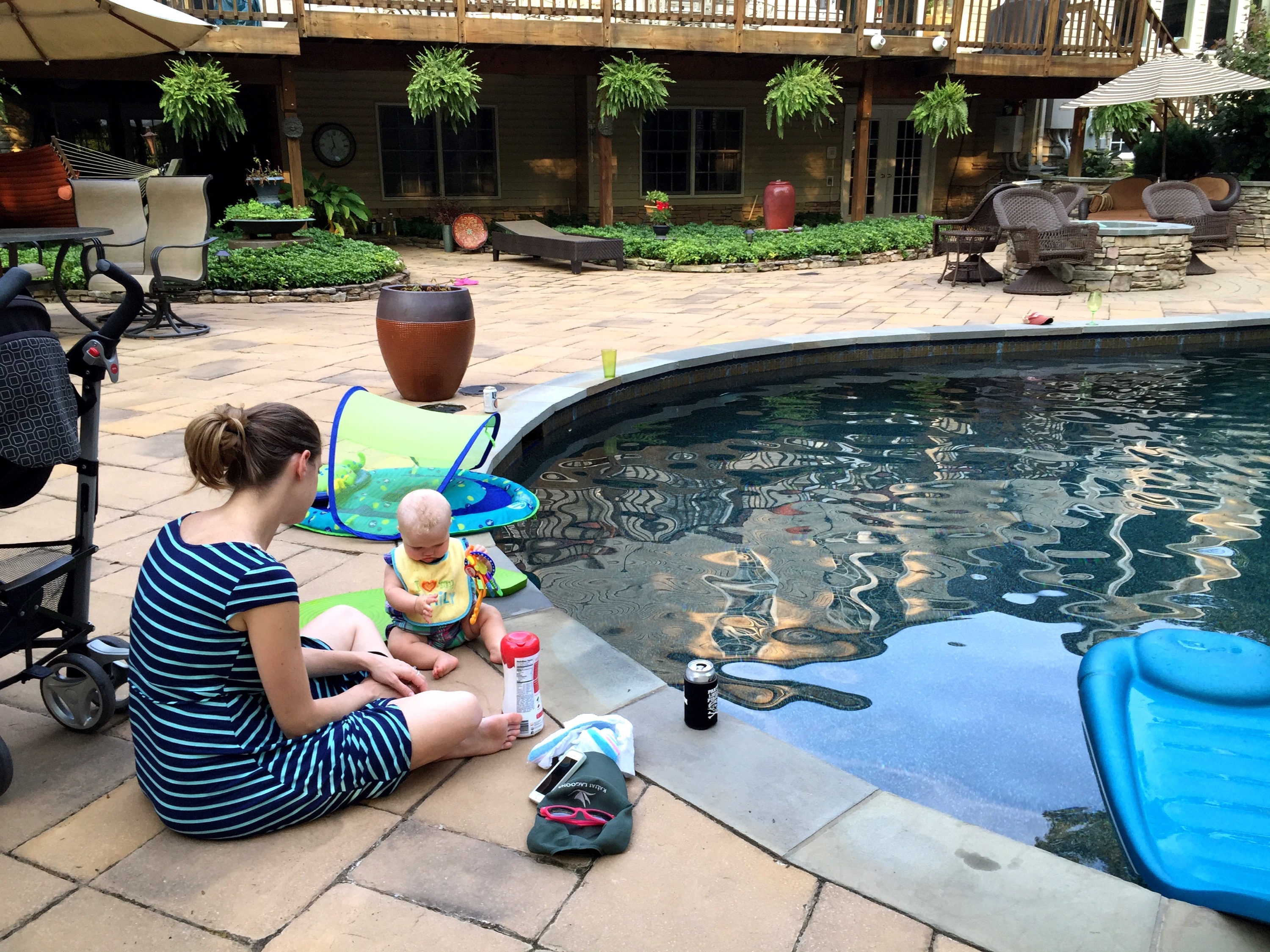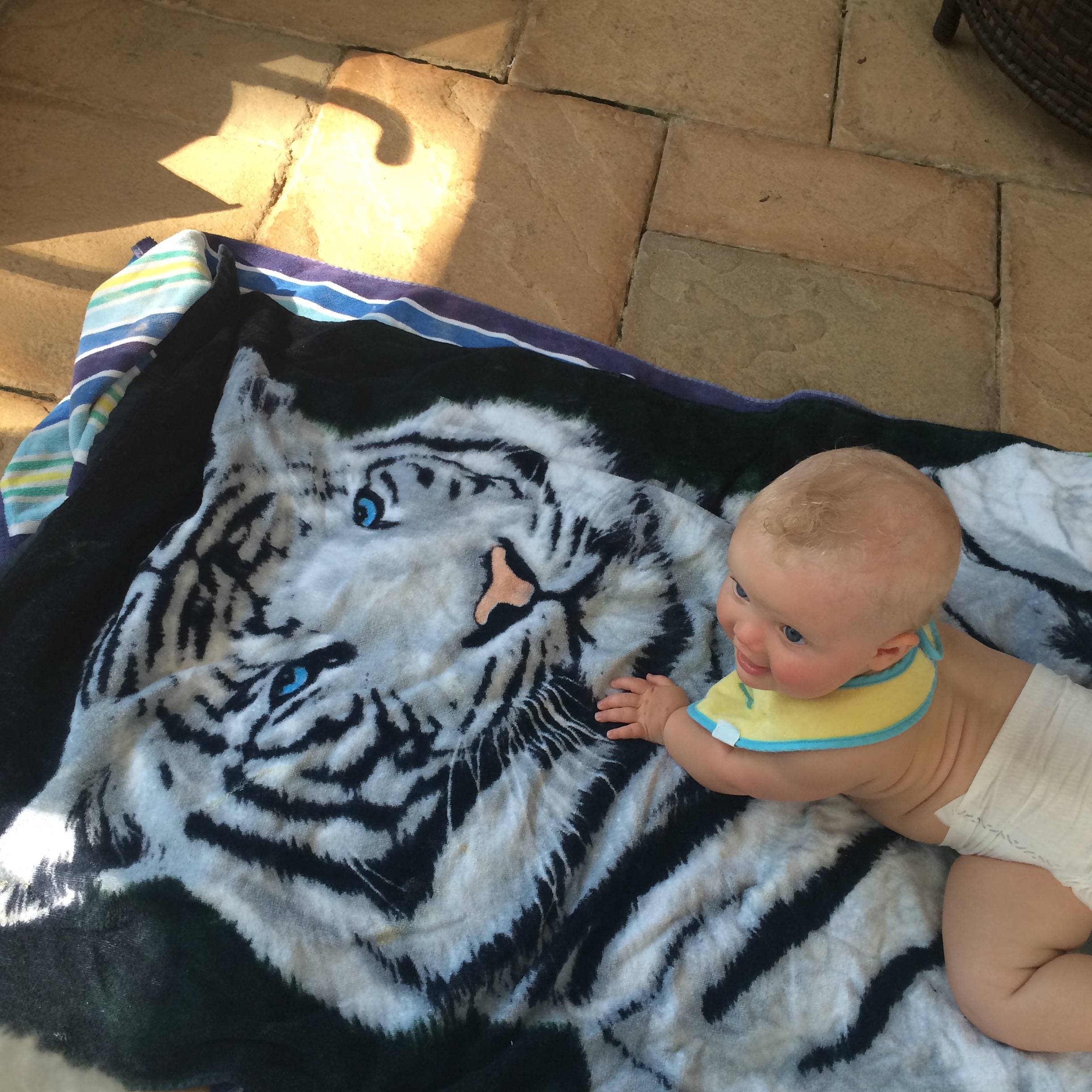 by rsiv with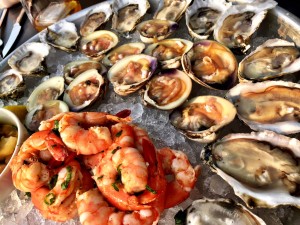 We thought about going to The Homestead or The Greenbrier for our anniversary but we just got back from WV and we're about to leave for the OBX, and Fathers' Day is coming up, so we decided on an easy dinner out.  I made a reservation at Brine, a fairly new restaurant with a good raw bar.  Then I thought I should pick somewhere HB might prefer instead.  But I realized that we really do like the same things, and Brine would probably be plenty fancy enough.  As it turns out, it was a great decision.  We started with cocktails.  HB got an awesome take on the Old Fashioned with Four Roses and chocolate bitters.  I got the margarita that won Margarita Wars in DC.  For food, we ordered the honey hole (12 oysters, 12 clams, 12 shrimp, and some awesome ceviche).  We also got an order of voodoo fries.
The local Rappahannock oysters were great, but surprisingly, not my favorite part of the assortment.  I enjoyed the oysters with Brine's really delicious mignonette and a squeeze of lemon.  For the clams, I poured some Tabasco sauce and added a pinch of real horseradish.  The clams, enjoyed in this way, were amazing.  I don't know if I enjoyed them, or the ceviche, more.  Everything was amazing, including the fries, which came with a great cajun mustard but were even better with the house-made barrel aged hot sauce.
After our cocktails we ordered a bottle of cava which was reasonably priced and delicious.  We ordered one dessert, but our waiter, Mike, brought out three since it was our anniversary.  Everyone we encountered at Brine was very welcoming and helpful, which is rare for a restaurant which as been open only so long, but even so, Mike was exceptionally helpful and friendly.  We were generous with our tip, and he earned every cent.
We had an amazing anniversary at Brine, and we'll definitely be back.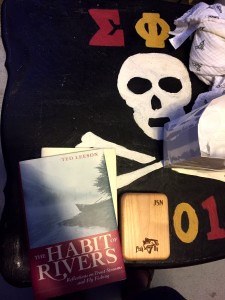 by rsiv with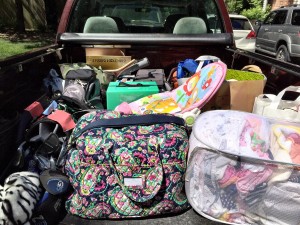 Friday I loaded a literal truckload of baby stuff and we headed to Fredrock.  My pictures from the weekend got a little out of order, and I used a lot of HB's pictures, so my bad.  We played a round at Gauntlet.
C-Note had a couple of amazing drives.
I ended up breaking 100 again!  And Gauntlet is no easy course.  Special thanks to my caddie, WinnDixie.
EF loved the water.  She kicked like crazy under her float and loved splashing around.
This diamond crown (figurado no. 6 maduro) was insanely good.
Every meal we had was delicious, as always.
Savanna had a photoshoot.  Cameras on cameras.
There were bebes everywhere this year.  The times have changed.
Thom and Marteen enjoyed a romantic twilight paddleboat ride.
The sky was beautiful.  Marteen pulled out his long lens (pun intended) so we could see the planets.
This was the first time I had my new fly rod out.  I managed to catch four fish.  I got a couple large mouth bass, a blue gill, and either another blue gill or a crappie (I couldn't tell which).
EF had her first lil taste of homemade biscuit.
Thom boated out to where I was fishing to bring me a refreshment.
Daddys don't let your babies grow up to be cowgirls.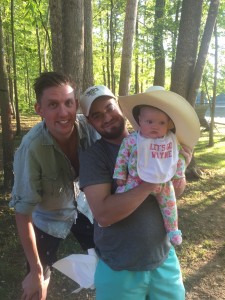 EF LOVED Bentley.  She was giggling and so excited when he came around.
Everybody was able to catch a fish.  After Thom snagged one, I commented that I was in the wrong line of work, and should have been an adventure guide.  I've helped/taught my buddies to fly fish, squirrel hunt, upland hunt, etc.  The guys on the shore said they'd just been talking about how I'll make a good scoutmaster.  Thats probably the best compliment I've ever received.
As always, HB and I had a great time.  Pam-ela and WinnDixie were amazing hosts as always.  Our hosts, RyRy, and all our friends really made it possible for EF to have a great time too.  HB did a really amazing job, and EF took like a fish to the water.  I can't wait to take EF to the beach, and then back to the pool.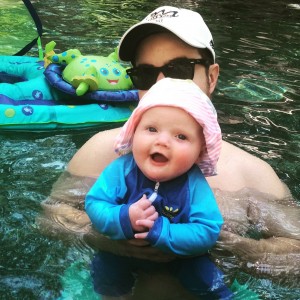 by rsiv with