Bourbon, Straight – Very Old Barton drops age statement – Magruders
I started a book club a year or so ago.  The first book we read, which was instrumental in getting all parties to agree to join the club, was Bourbon, Straight: The Uncut and Unfiltered Story of American Whiskey by Charles K. Cowdery.  If you're a fan of bourbon, its a must read.  I'd describe the book as a history of bourbon and the bourbon industry.  It also includes instructions on how to taste bourbon, and reviews of specific bourbons at the end.  Mr. Cowdery also has a blog, and a documentary.  He also puts out a newsletter, "The Bourbon County Reader", which I get sent to the house.  I highly recommend the book.  I've been thinking about taking a road trip to bourbon country.  If I do, I'll be sure to reread Bourbon, Straight so I can ask the right questions, and get the most out of the trip.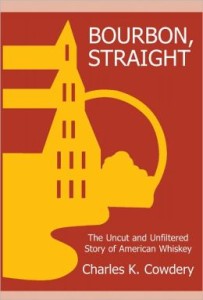 If you're looking for some more bourbon resources, I like the forum http://www.straightbourbon.com/, and the blog, http://bourbondork.blogspot.com/ 
On the latter, I recently found out that my go-to value bourbon, Very Old Barton, is dropping their age statement.  However, some folks on straight bourbon had some and didn't realize it had changed.  I haven't had the new kind yet, but I'm hoping it hasn't changed too much.  My bottle, with the age statement, looks like this: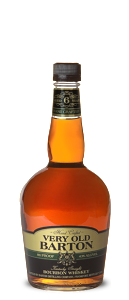 And while we're on the topic, I do a lot of my alcohol shopping at Magruders.  In Virginia, we have state run ABC stores, so a quick run into DC can yield me much better prices, and a different selection.  Blantons is usually a few bucks cheaper than in VA, and VOB, which is unavailable in VA, is about $19 for a handle.
***Update on VOB age statement here.
This entry was posted in Books, Brown Sauce by rsiv with
Warning: count(): Parameter must be an array or an object that implements Countable in /home/bonviv6/public_html/wp-includes/class-wp-comment-query.php on line 405