World Cup Guide, World Cup NOVA/DC guide, Where to watch, Vamos Chile, Adiós Spana!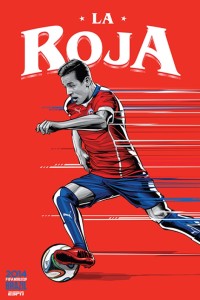 What a game for La Roja today.  Vamos Chile!
I came across this very comprehensive WC guide, which has things to know, whats new this time around, stuff to buy, and links to even more guides:
http://gearpatrol.com/2014/06/11/watch-2014-world-cup-primer/
If you're in the DC area, The Washington Post has lots of info about where to watch, and it keeps getting updated here.  More info below:
More on the World Cup: Where to find fans of your favorite team | The area's best soccer bars | World Cup happy hours | Tips for first-time fans | World Cup TV Schedule | All Washington Post World Cup coverage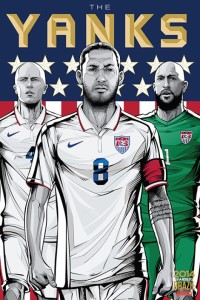 For USA v. Ghana, I went to Laughing Man in DC (official American Outlaws DC Chapter bar), and it was insane.  The problem is that you need to get there over an hour early just to get in.  Another tried and true bar is Summer's in Clarendon.  In Falls Church, I may try Dogwood Tavern or Ireland's 4Ps, both of which are showing WC games, and have lots of TVs.
This entry was posted in FCC, Sport by rsiv with