Quick Catchup, Paladar Tysons al fresco, grilling out, Taco Bamba Falls Church
It was beautiful out, so RP came over and we grilled.  My parents brought me back some assorted forcemeats from France, so we pan-fried some duck terrine to top our steaks.  The food was great, and we had some real talk.
The next day, we went to Paladar in Tysons for dinner because we wanted to eat outside.  I had a very different ceviche (it had lots of different citrus in it, very interesting).  We also were surprised by the uniqueness of their chips and salsa.
I took a moment to appreciate the huge tree in our front yard from the comfort of LeBeef's convertible.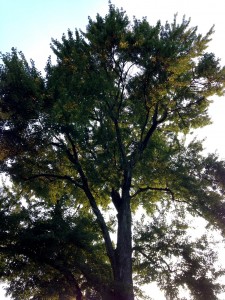 I endured a 2.5 hour eye appointment, only to find out I can't get laser eye surgery now (and I probably will never be candidate).  Then they dilated my eyes to add insult to injury.  It was a very bright day out.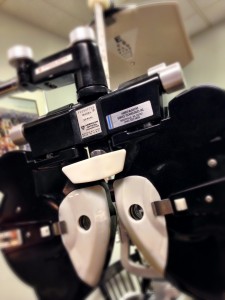 At least that evening was pleasant.  Marteen came over (long time no see – business trip), and we grilled some tuna and salmon.  Apparently, Whole Foods will season anything that comes out of their butcher shop for free.  HB had this mango, coconut, habanero seasoned salmon filet that was delicious.  Marteen opted for jerk spices, and I went with salt, and aleppo peppers.
Pictured above, snapshot and snapshot.  On Thursday, on the recommendation of HW, HB got us some Taco Bamba.  Not only was it delicious, its very affordable.  We'll definitely be back.
This entry was posted in FCC, Food, Meat, Uncategorized by rsiv with