Tobacco Harvest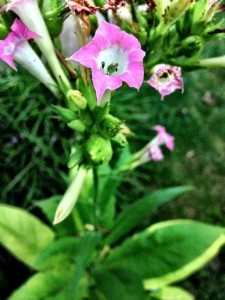 I'm about to go out of town for a week, and its the end of summer, so I decided to harvest some tobacco.  I grabbed my favorite tobacco knife, and took the first cut.
I left some leaves for a second cut (and perhaps third).  Hopefully, the weather will cooperate, and I can get to it when I get back from vacation.  I got the leaves I did cut undergoing initial fermentation, and then hopefully, they'll get fully fermented when I get back.  The plants I put in the ground also did surprisingly well considering I didn't tend them much, they don't get much sun, and went totally organic this year (generally, they'll get eaten up by bugs).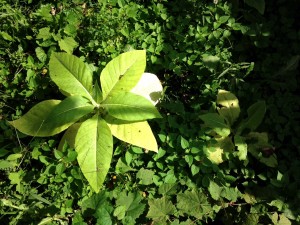 Once I get back, I'll collect the seeds for next year, and see what I can do with this year's crop.
This entry was posted in Cigars by rsiv with
Warning: count(): Parameter must be an array or an object that implements Countable in /home/bonviv6/public_html/wp-includes/class-wp-comment-query.php on line 405