Fancy Beers with Marteen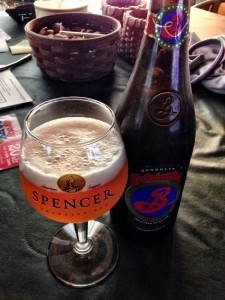 On Saturday, Marteen came over for some fancy beers.  We started with some bourbon barrel aged ale from Brooklyn Brewery (a gracious gift from my sister's boyfriend).  Then we headed over to Spacebar.  They had some great local Oktoberfest on tap, but the stouts were the standouts to me.
I'm not sure this is possible, but Marteen, you should post that pic you took to the comments and put my photos to shame (Marteen is literally a pro).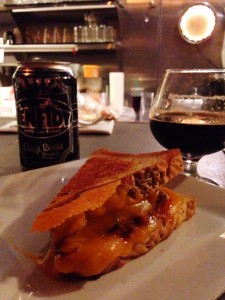 The grilled cheeses at Spacebar used to be too greasy for my taste (which is saying a lot, because I love greasy food), but they finally got it together.  The bbq sandwich is on point.  The totchos have always been delicious.  "This dog'll hunt."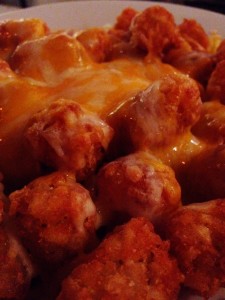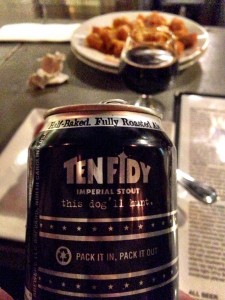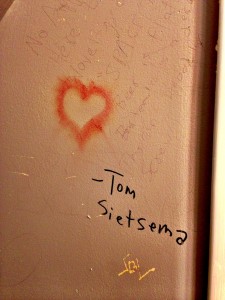 I like to think Tommy Sietsema is really going around tagging the restaurants he reviews, but I doubt it.  Thanks again Marteen for generously picking up the tab.  After a couple strong beers, Marteen and I thought it was a great idea to taste almost the entire Buffalo Trace Mashbill #2 line.  We started at Ancient Age and worked our way up to Blanton's.  Then I threw on some hipstery tunes, and we bro'd out.
This entry was posted in Brown Sauce, FCC, Food, Music by rsiv with