A rare lazy weekend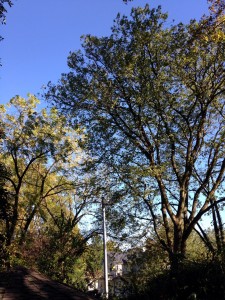 Saturday I pretty much watched football all day.  The WVU upset of Baylor was awesome.  Sunday was a beautiful day, so I went over to my dad's place to smoke some pork.
The pulled pork came out great, and we made more of a dent in the huge jug of bbq sauce I made for OGF.
It was a very fall time.  The next day, I made a pretty big lunch salad.
Then HB and I went to Caribbean Plate in Falls Church.  A Salteña and some yucca fries hit the spot.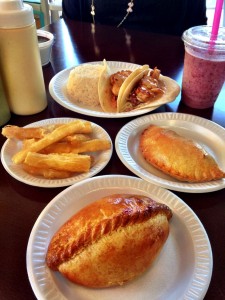 This entry was posted in FCC, Food, Meat by rsiv with