Another great brunch at Gypsy Soul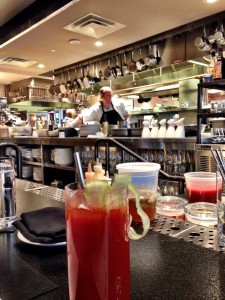 For our last brunch before being parents, we went to my current favorite restaurant, Gypsy Soul.  I started with a bloody mary with bourbon and pork belly, and then later enjoyed one with scotch and a pickled quail egg (surprisingly delicious).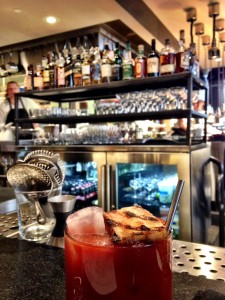 The pimento cheese was a very good starter.
My dad got the country fried steak, which I'd not had before.  I think I'll have to order it next time I go.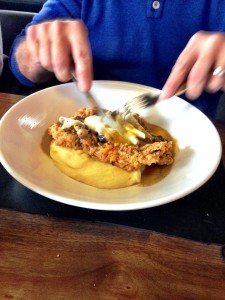 Chef RJ (a very gracious host), came over and talked bourbon with me.  He poured me a little Belle Meade, which was excellent.  Gypsy Soul uses my favorite brown sauce glasses as well, but I'd expect nothing less from such a classy establishment.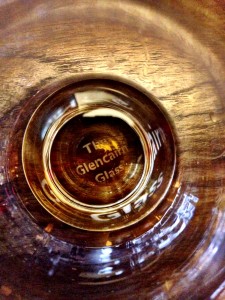 It may be a while before I get back to Gypsy Soul, but I'm excited to take the baby.
This entry was posted in Brown Sauce, FCC, Food by rsiv with
Warning: count(): Parameter must be an array or an object that implements Countable in /home/bonviv6/public_html/wp-includes/class-wp-comment-query.php on line 405