Evening out in DC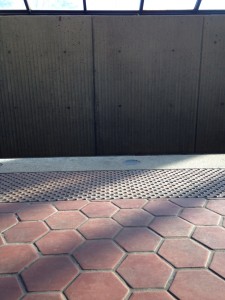 The wife and I got some Wizard tickets from my parents that they couldn't use, and I made some reservations at Zaytinya.  Neither of us had been to Zaytinya in about 5 years or so, so we were excited.  We started out with cocktails (3pm in Istanbul for her, Turkish Storm for me), and butternut squash hummus.
The hummus was crazy.  Its going to be hard to go back to plain hummus.  The next three mezza to come out were the snail kibbeh, octopus santorini, and loucaniko sausage.
Everything was so good, its hard to find a standout.  That said, the snails were particular good.  I wouldn't miss the octopus either.
The last two courses were the meatballs, and lamb kleftico (a special, and probably the best food of the night).
We order a couple more drinks, the fashionably date and a serefe, and a mini greek apricot yogurt dessert to share.  Everything tasted amazing.  This is definitely one of the best meals I've had in a good while.  I'll probably try to recreate or at least use some of the drinks as a muse.  The fashionably date is essentially a manhattan with date syrup, and the turkish storm would just require one to make some syrup flavored with cardamom.
The game was insane.  Awesome ending.  And we saw Wolf again, but not as close this time.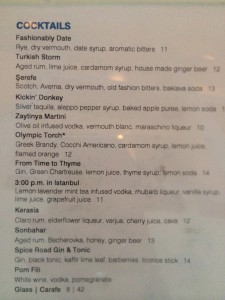 This entry was posted in Brown Sauce, FCC, Food, Sport, Uncategorized by rsiv with