Poste, Wizards – Warriors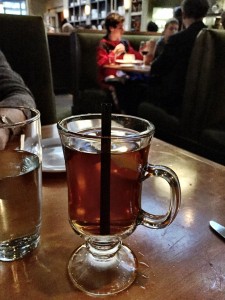 Last night, FJ and I braved the cold to go see Steph Curry and the Warriors take on the Wizards.  Before the game, we went to Poste.  It was very cold in DC, so I ordered a Hot Toddy to warm up.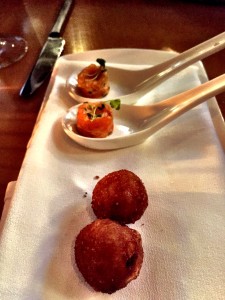 After an amuse-bouche, I ordered the crispy duck ravioli, truffle frites, and the slow cooked salmon.  FJ ordered us a pinot noir, had mushroom soup, and the Lamb burger.
The good was good, but not mind-blowingly so.  The standout was definitely the crispy duck ravioli.  The toddy really hit the spot as well.  Honestly, the restaurant didn't matter so much as I was quite happy to have a guys night out with my dad, and get a short respite from my responsibilities at home.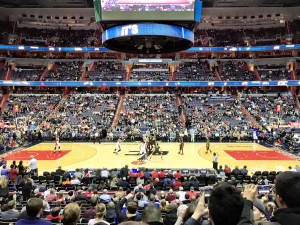 We lost, but the seats were great, and watching Curry was definitely a treat.  Even more so for FJ as they share an alma mater.
This entry was posted in Food, Sport by rsiv with