The well-read Virginian
I'm currently reading A Man in Full by Richmond's own Tom Wolfe.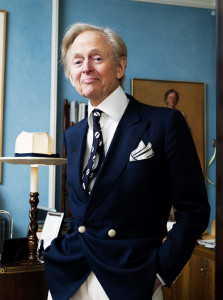 I'm about halfway though the book.  I'm quite absorbed in Charlie Croker's story, but I have a feeling things may not work out well for him.  Even if you can't identify with a charismatic good 'ol boy turned business mogul who entertains his associates by taking them quail hunting at his plantation, this book is still worth a read.  If you haven't read any Tom Wolfe before, I'd start with The Bonfire of the Vanities or The Right Stuff.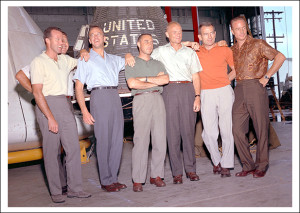 The Right Stuff is quite possibly the best book I've ever read.  Its a non-fiction account of the Mercury 7, centering around the space race.  Wolfe illustrates the mens' incredible risks and spectacular achievements, while also describing a a frat house atmosphere in which the astronauts constantly tried to one up each other, played pranks, pulled cookies (read it to find out), street raced, etc.  I can't do the book justice in this brief review, but if you want to read about men who are the epitome of the manly American male who made this country great, this is a book for you.
This entry was posted in Books by rsiv with
Warning: count(): Parameter must be an array or an object that implements Countable in /home/bonviv6/public_html/wp-includes/class-wp-comment-query.php on line 405