First crab pickin' of '15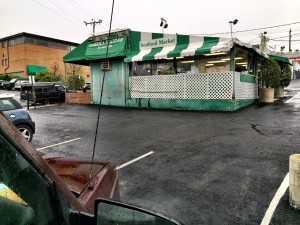 The night before the pickin', I got four key lime pies from America Seafood Company (behind Arrowine).  They make a mean key lime pie.  Short of my wife's, mom's, and sister's (in no particular order), they make the best I've had.  The next morning I iced down some beer, and Lil gave me a road cigar for the ride to the market.
We went to Jessie Taylor at the Maine Ave. Seafood Market, because they always do us right.  This year they threw in a gratis dozen, and a half pound of large head on shrimp.
After a quick steam, we grabbed the bushels, shrimp, and headed home to start pickin'.
The Dead Rise beer from Flying Dog was delicious.  You can taste the old bay, but its very subtle.  Its got a nice summer ale base behind it.  The killed the whole case, so I'll have to go get some more.
The crab, beer, and key lime pie was amazing.  This is just about my favorite meal.  After what felt like hours of picking, I was food, and we started picking for crab cake leftovers.  The Penn's are seasoned vets, but Jodi was also holding her own.
Then it was bubble party time.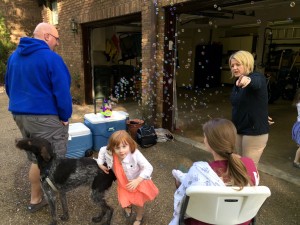 After everybody rolled out, I had once last beer, and enjoyed the weather.  It was a great day, with great friends and a great family.  Thanks again to Lil for the crabs.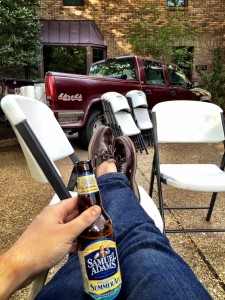 This entry was posted in FCC, Food, Meat by rsiv with