The Beach DC at The National Building Museum, Rosa Mexicano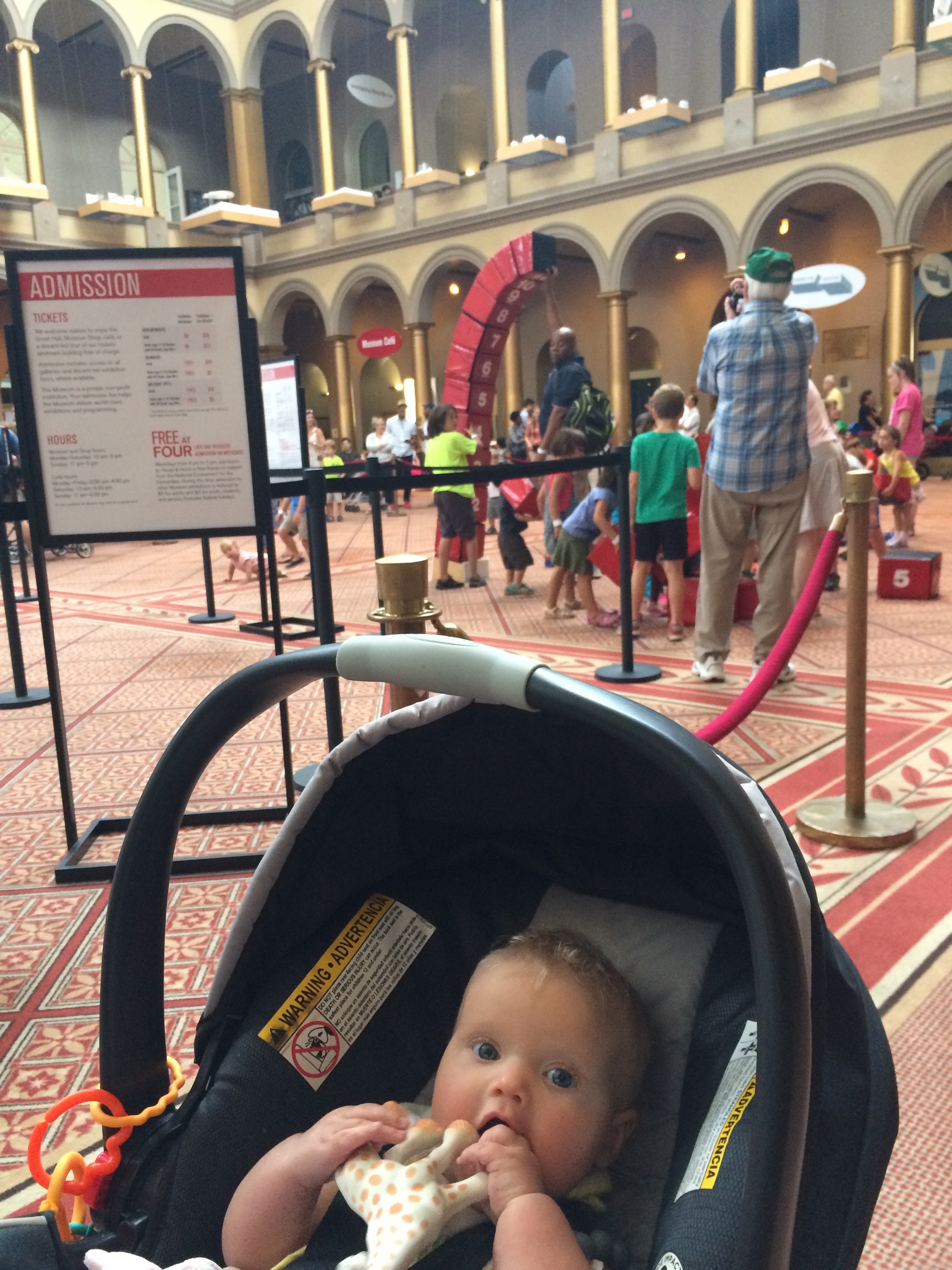 Last weekend we tried to take LB to The Beach exhibit at The National Building Museum. Its been all over the social medias, so it was insanely crowded. This past Friday, we thought the wait might be shorter, so we tried again. It took me about 30 minutes to park and walk over after I dropped off HB and LB, but after I got there, we only waited about 30 more minutes and we were in (Readers, if you're looking for some birth control/trying to delay having a child, bring your significant other to the line at the The Beach. Seriously, it was loud, crazy, and this kid grabbed the velvet rope which guided the entrance line and started screaming, "This is just like a giant wiener!!!" while his mom just texted away with a dead look in her eyes).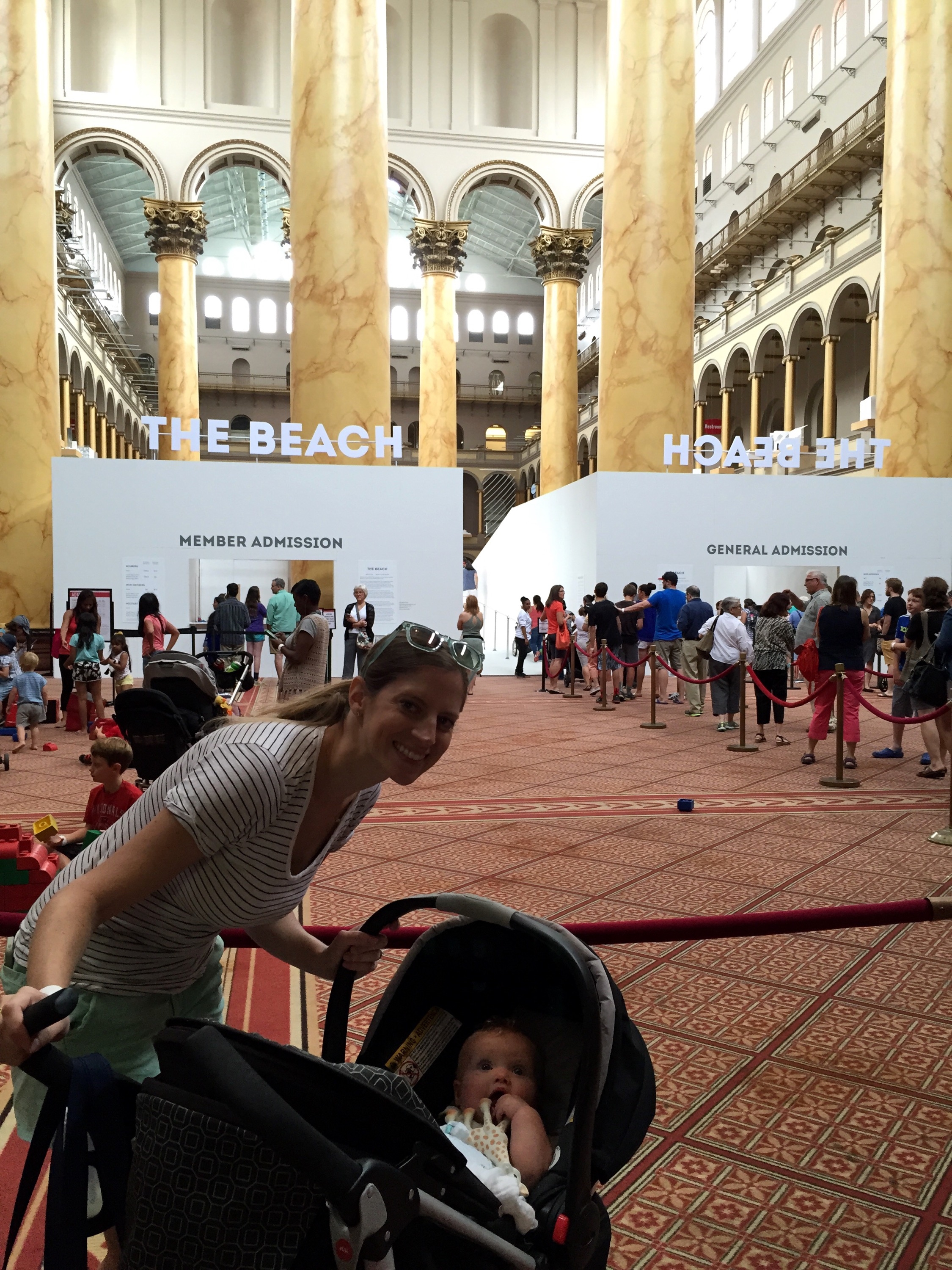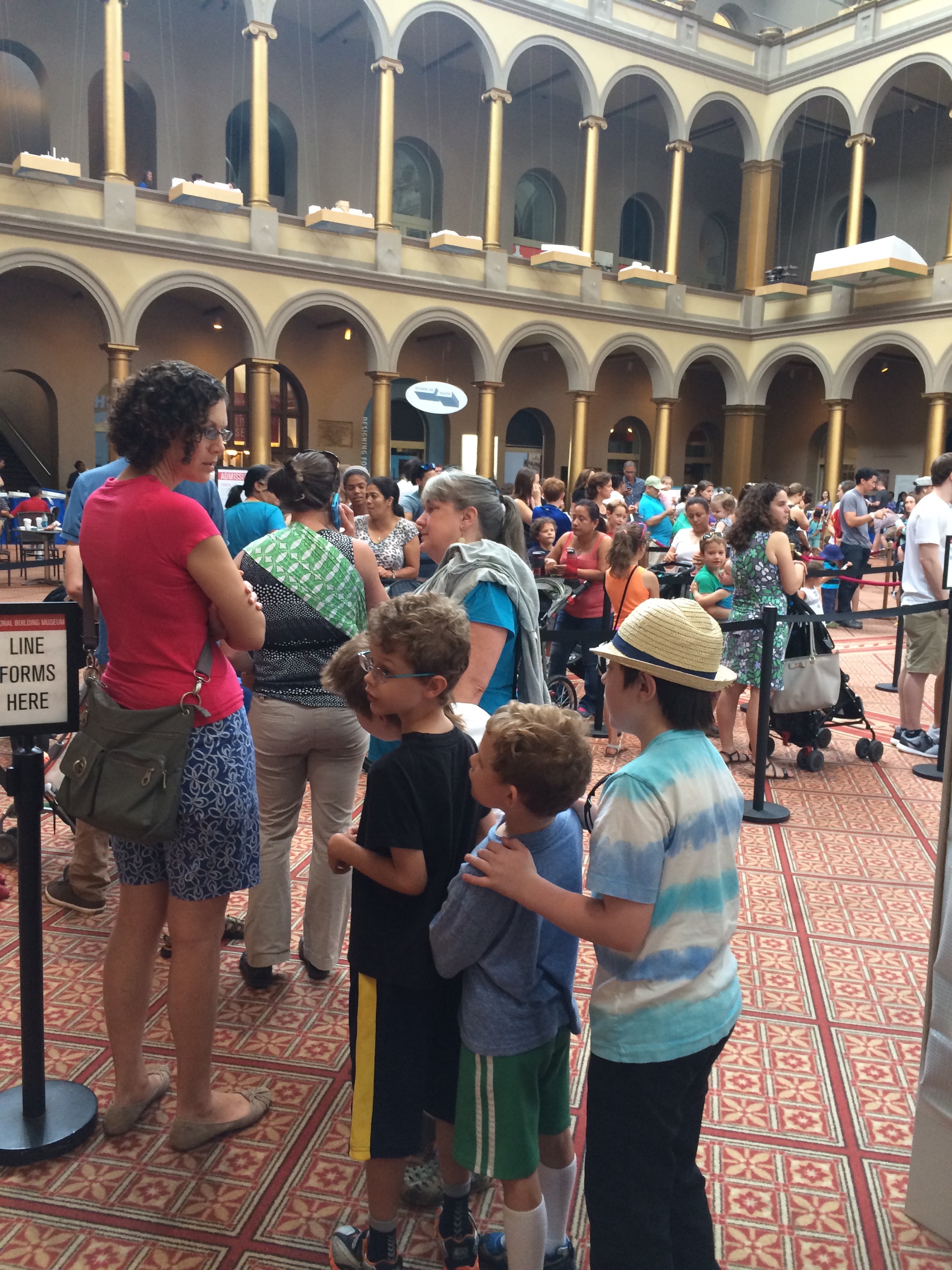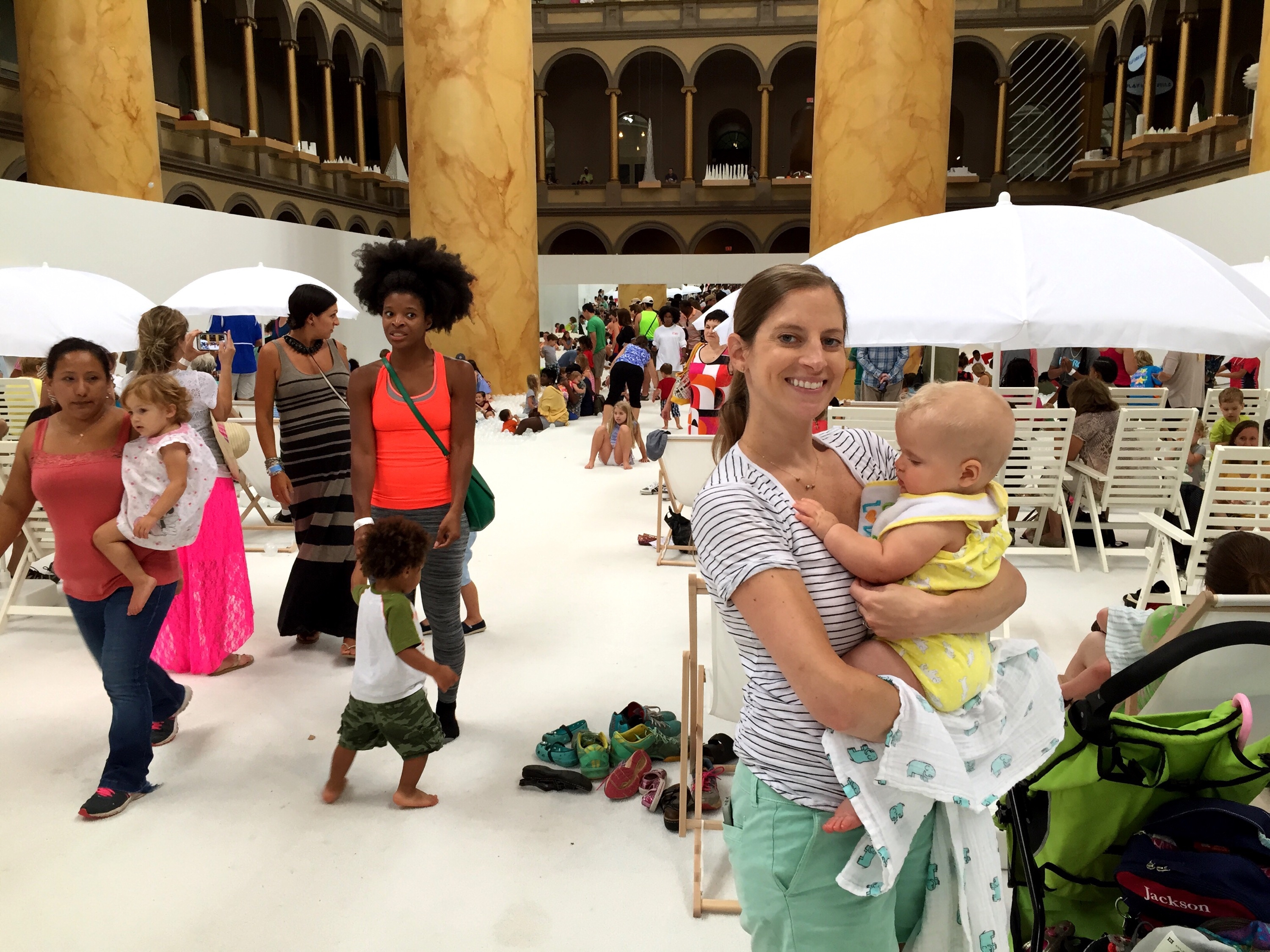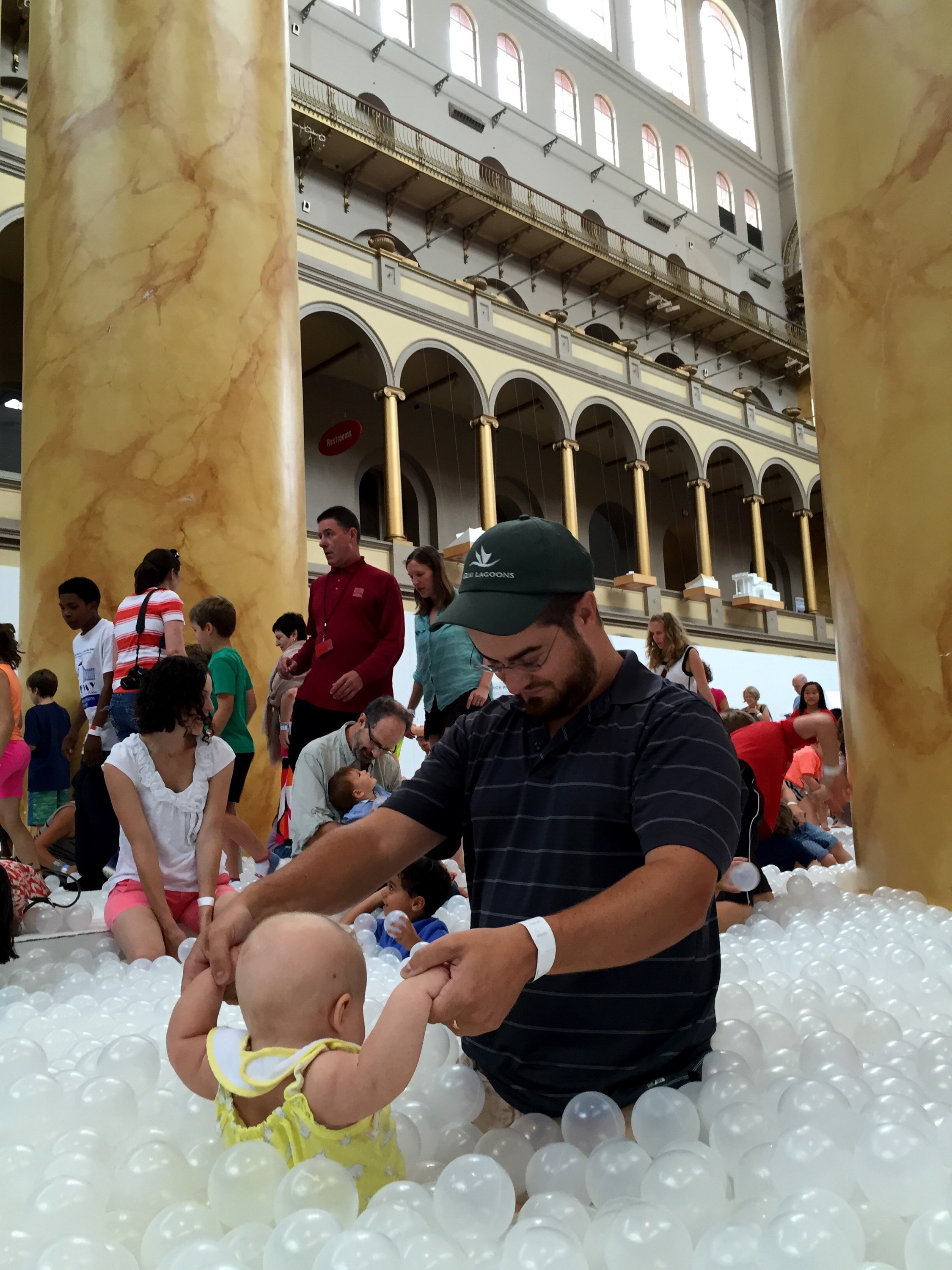 The superchunk was about the youngest baby we saw there, and definitely the youngest baby in the ball pit. She was a little weirded out at first by the noise, commotion, and balls flying around, but she settled down and enjoyed it.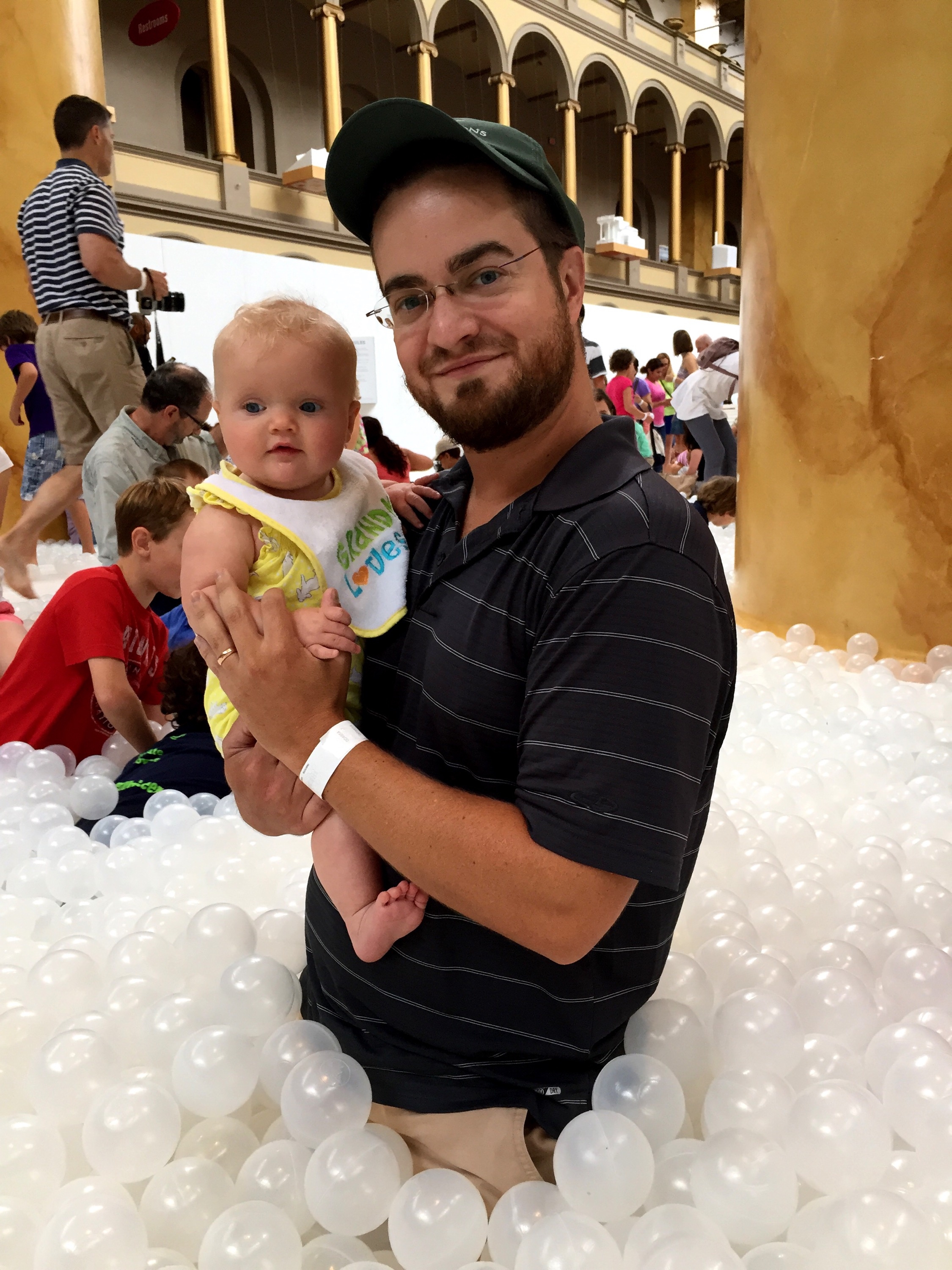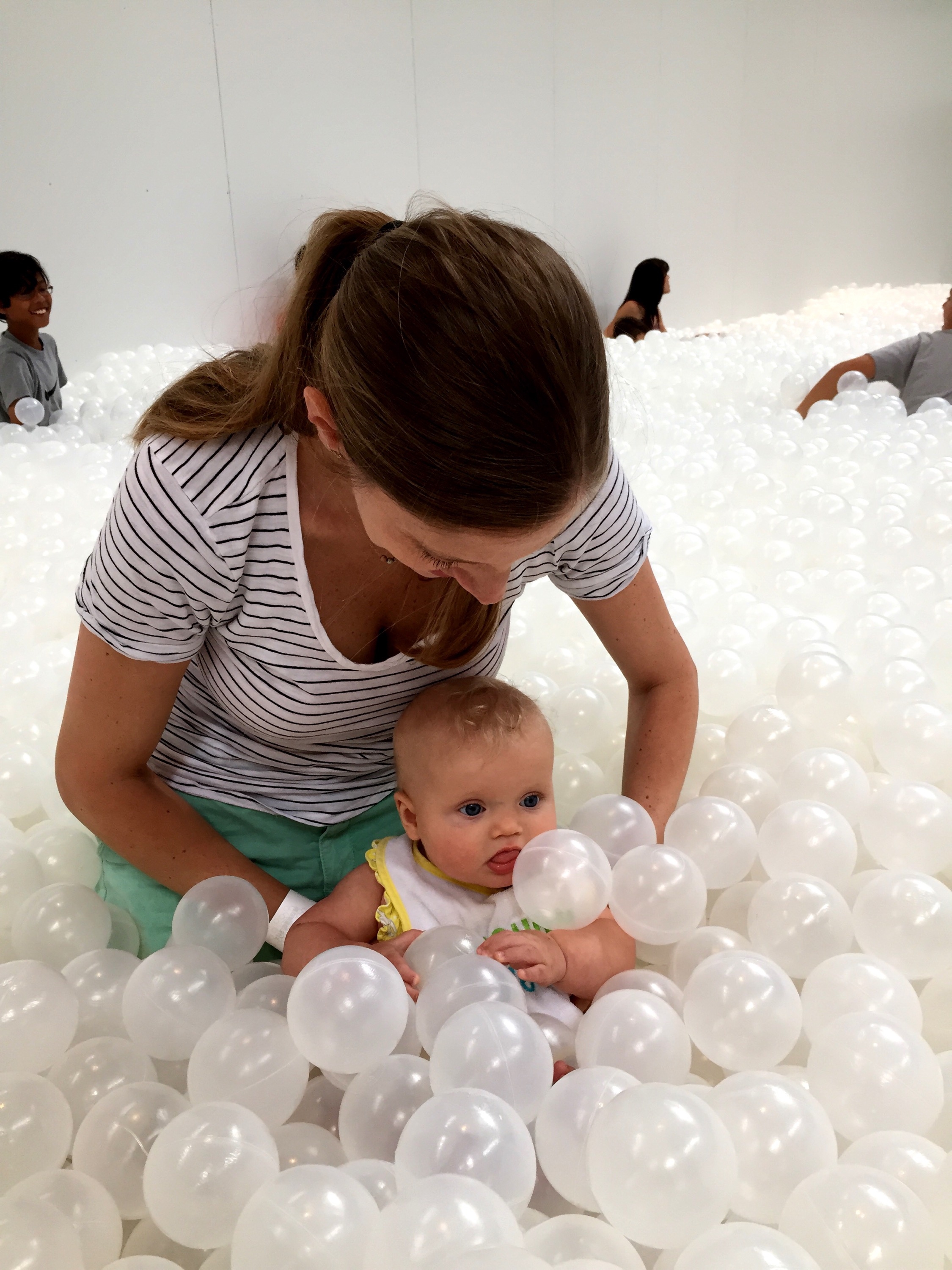 If we hadn't kept a good grip on LB, she would have sunk below the surface. It was also very difficult to stand. It may have been a little reckless, but EF seemed to get a lot out of it, and we had a lot of fun as well.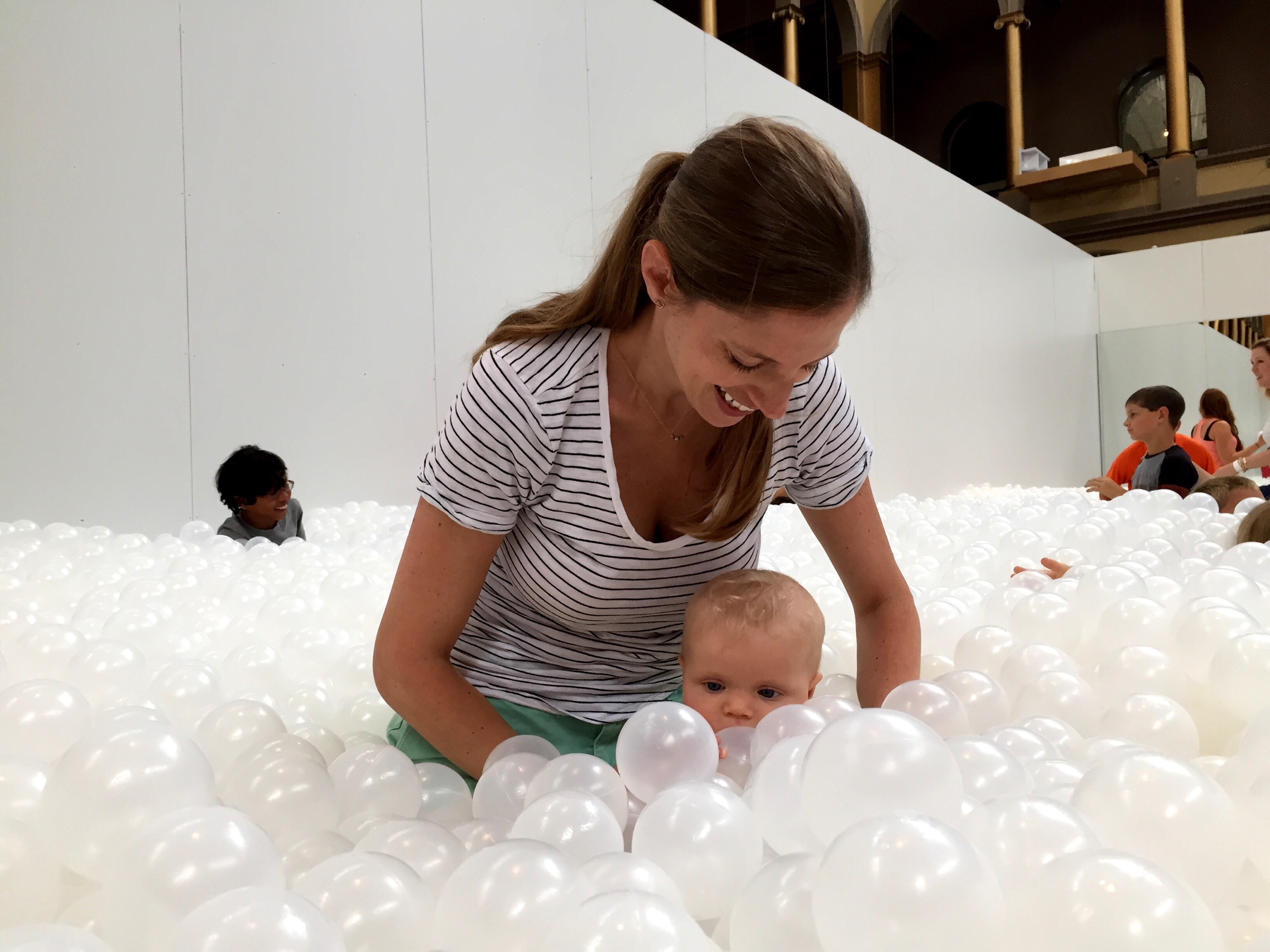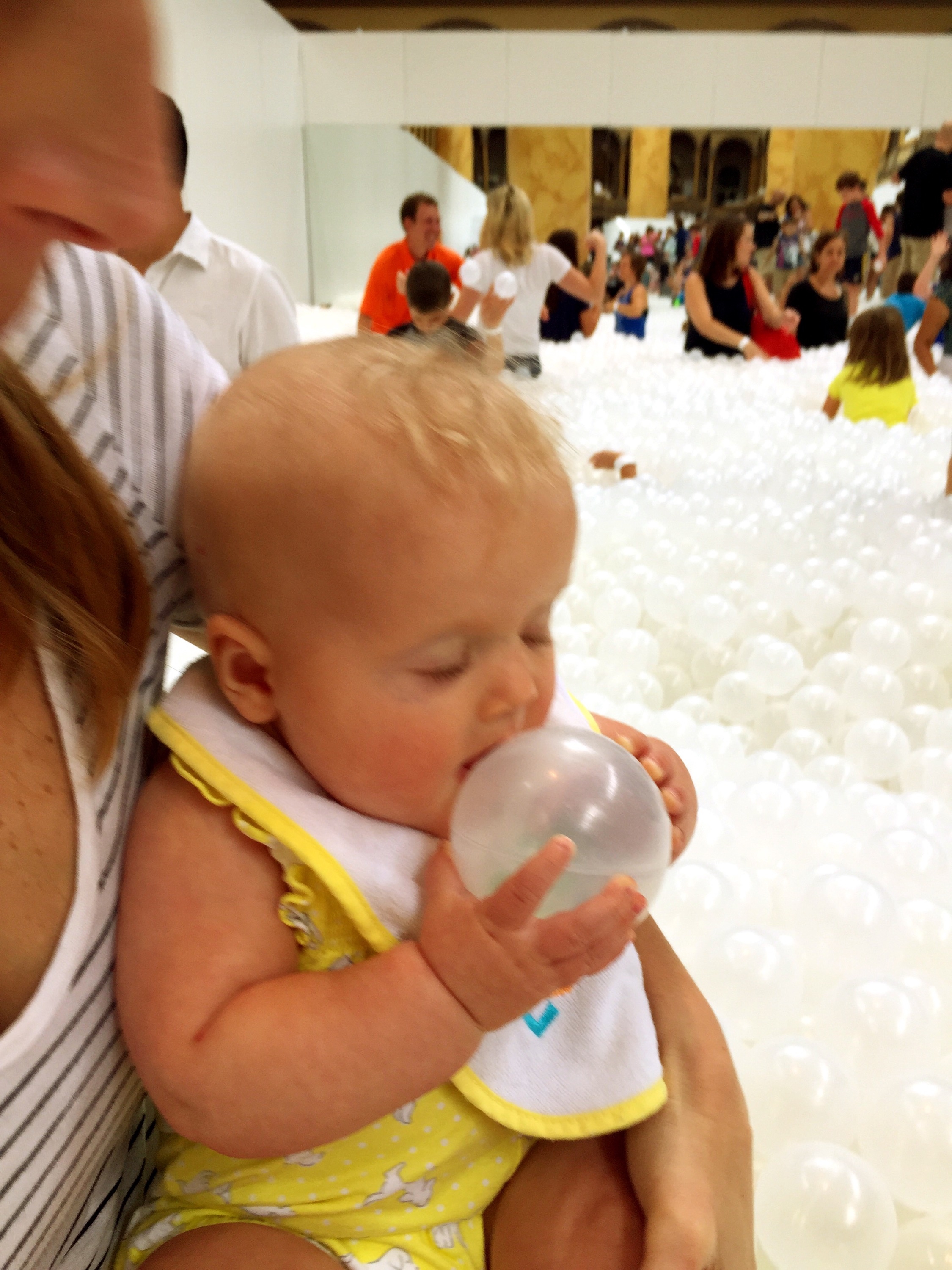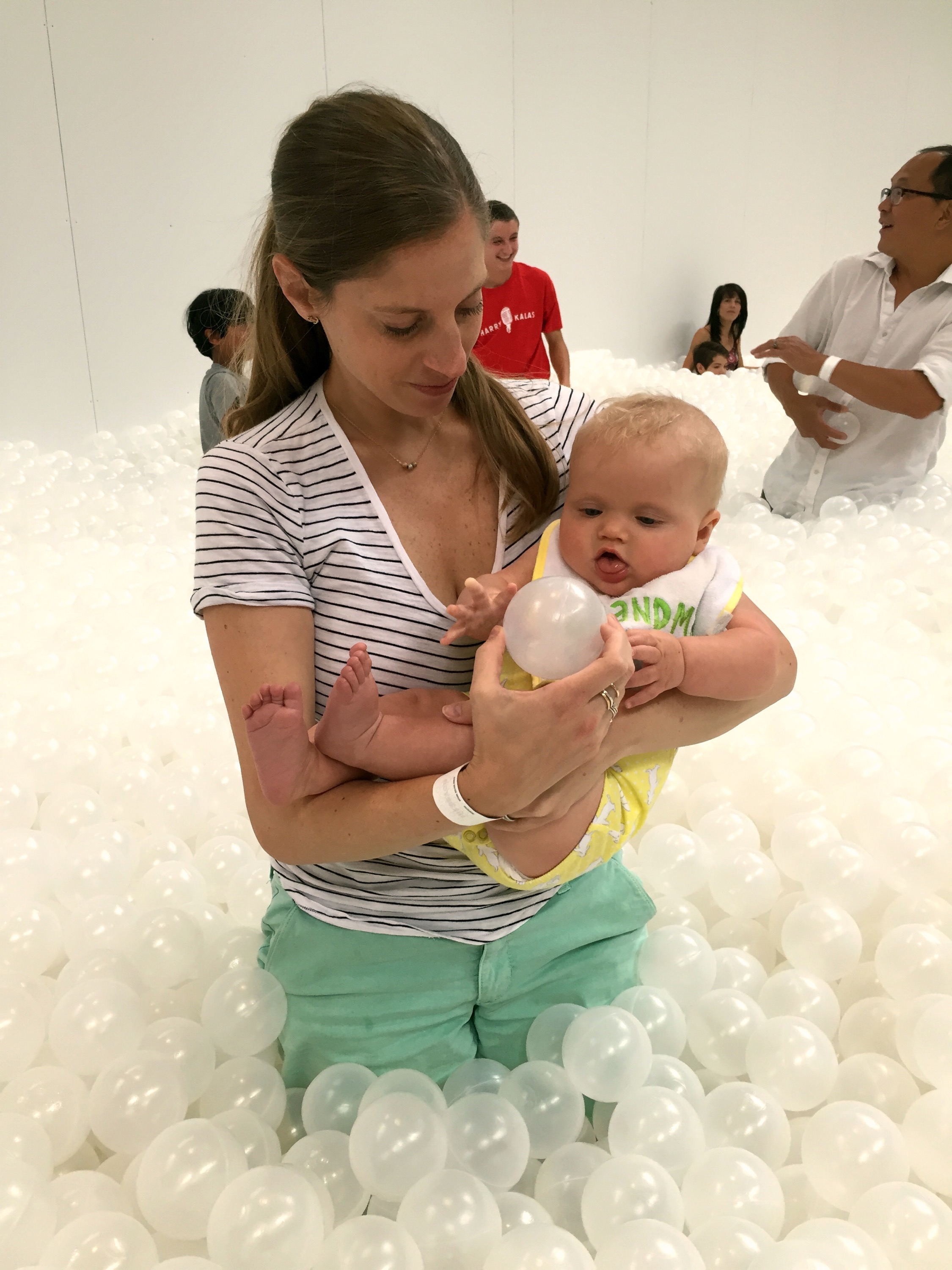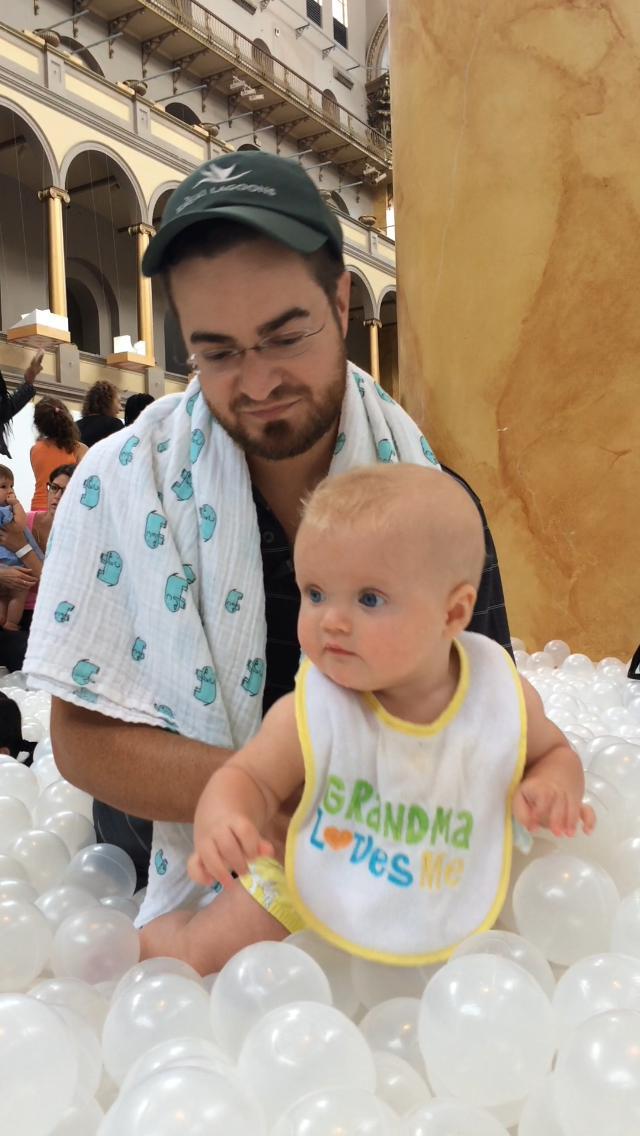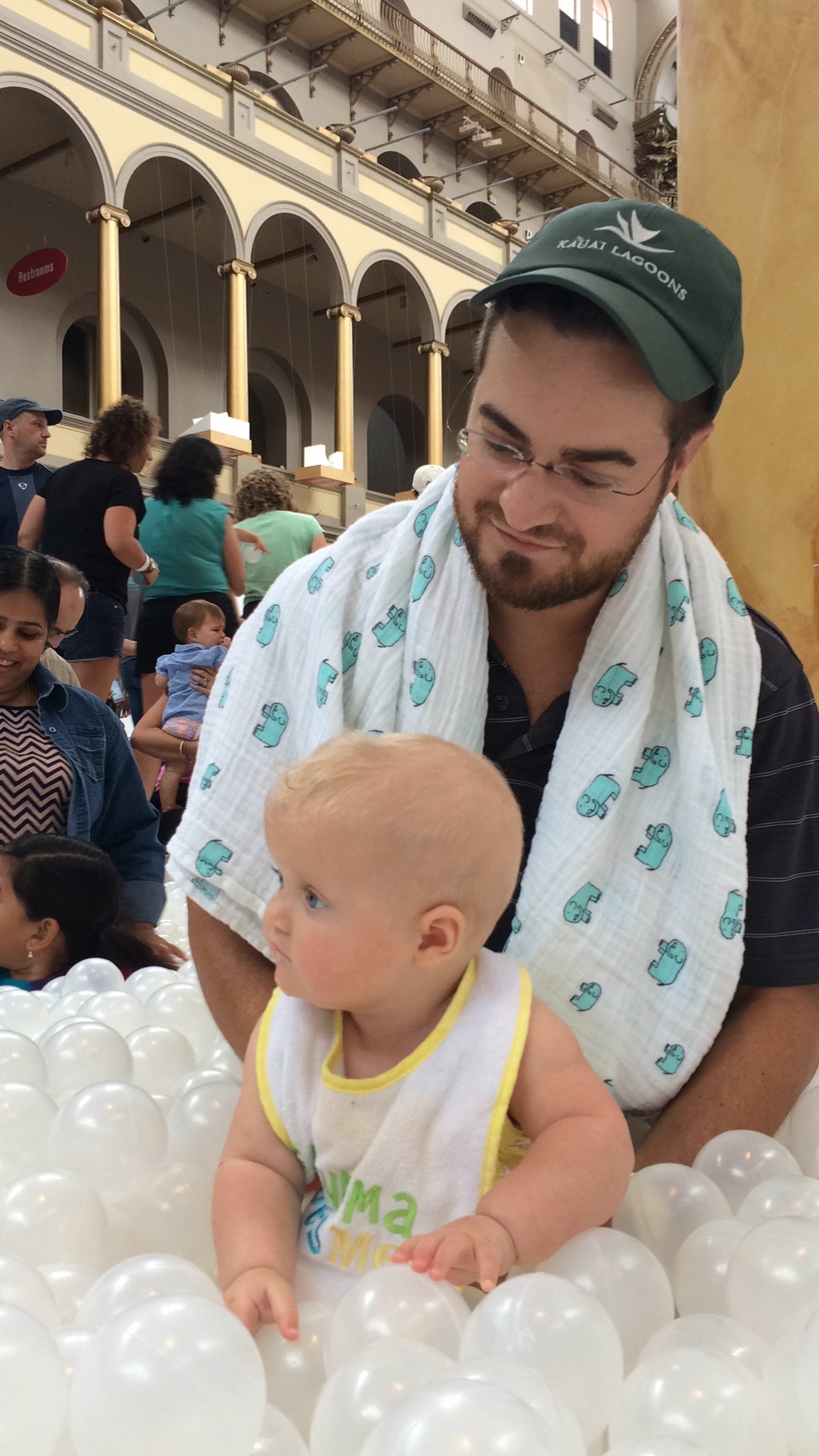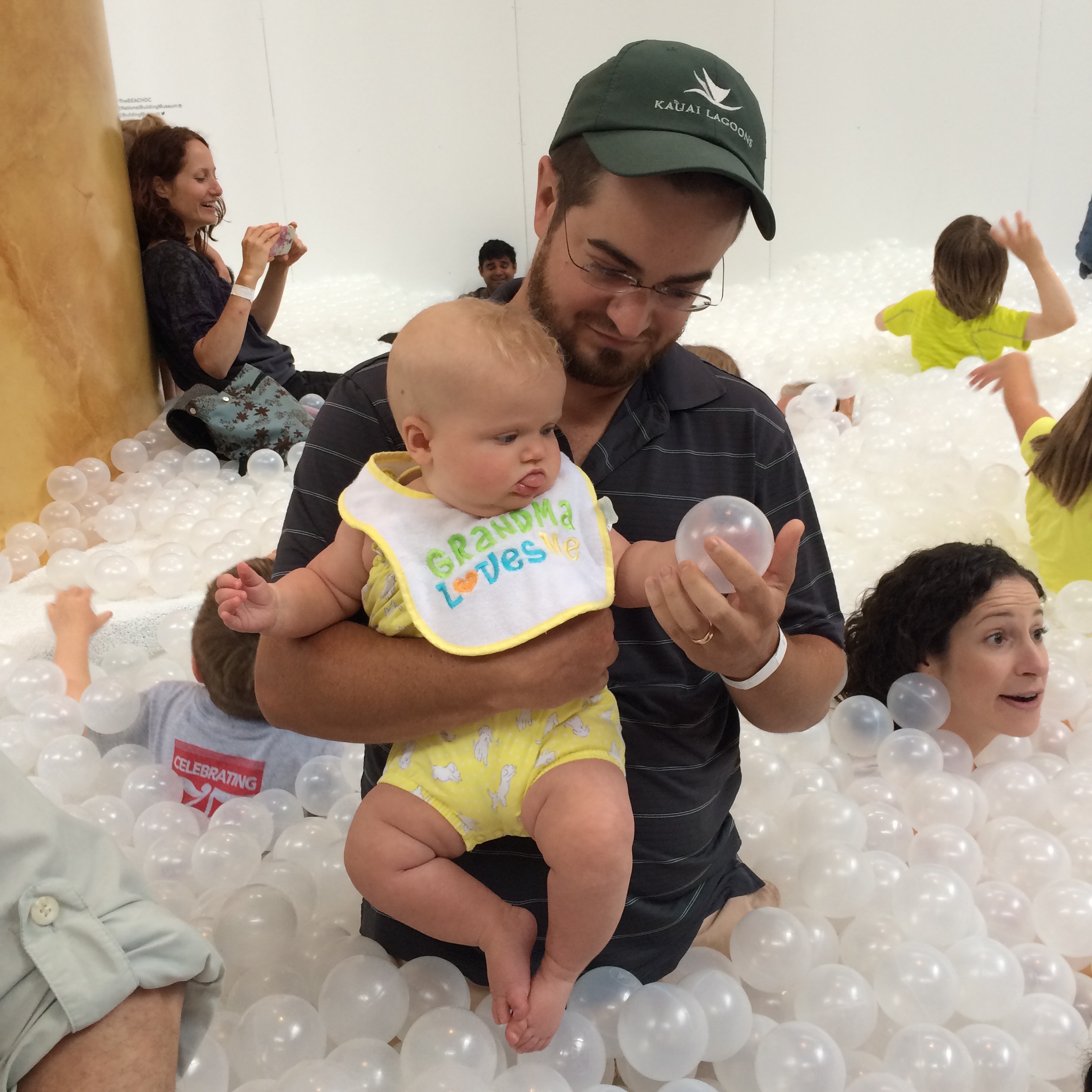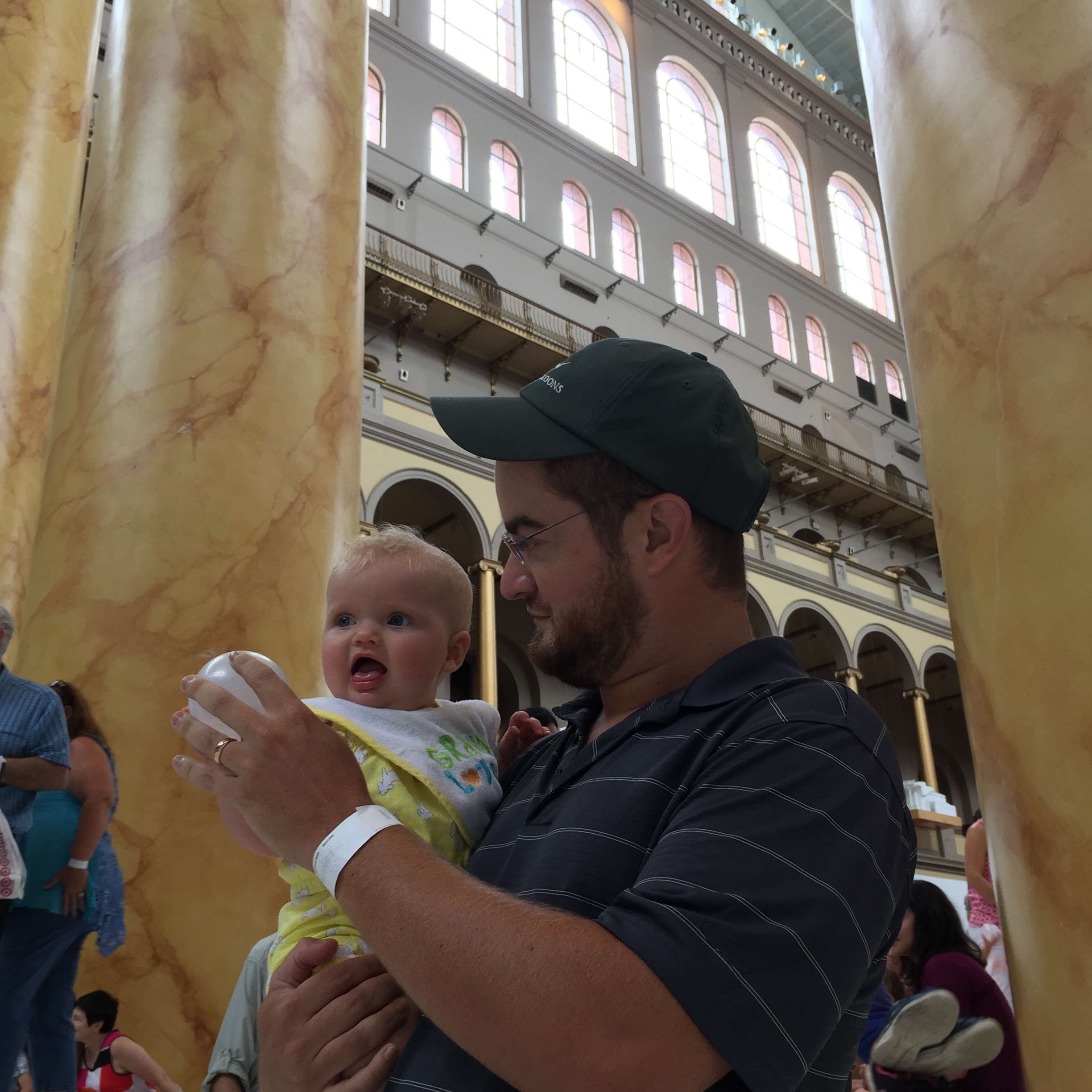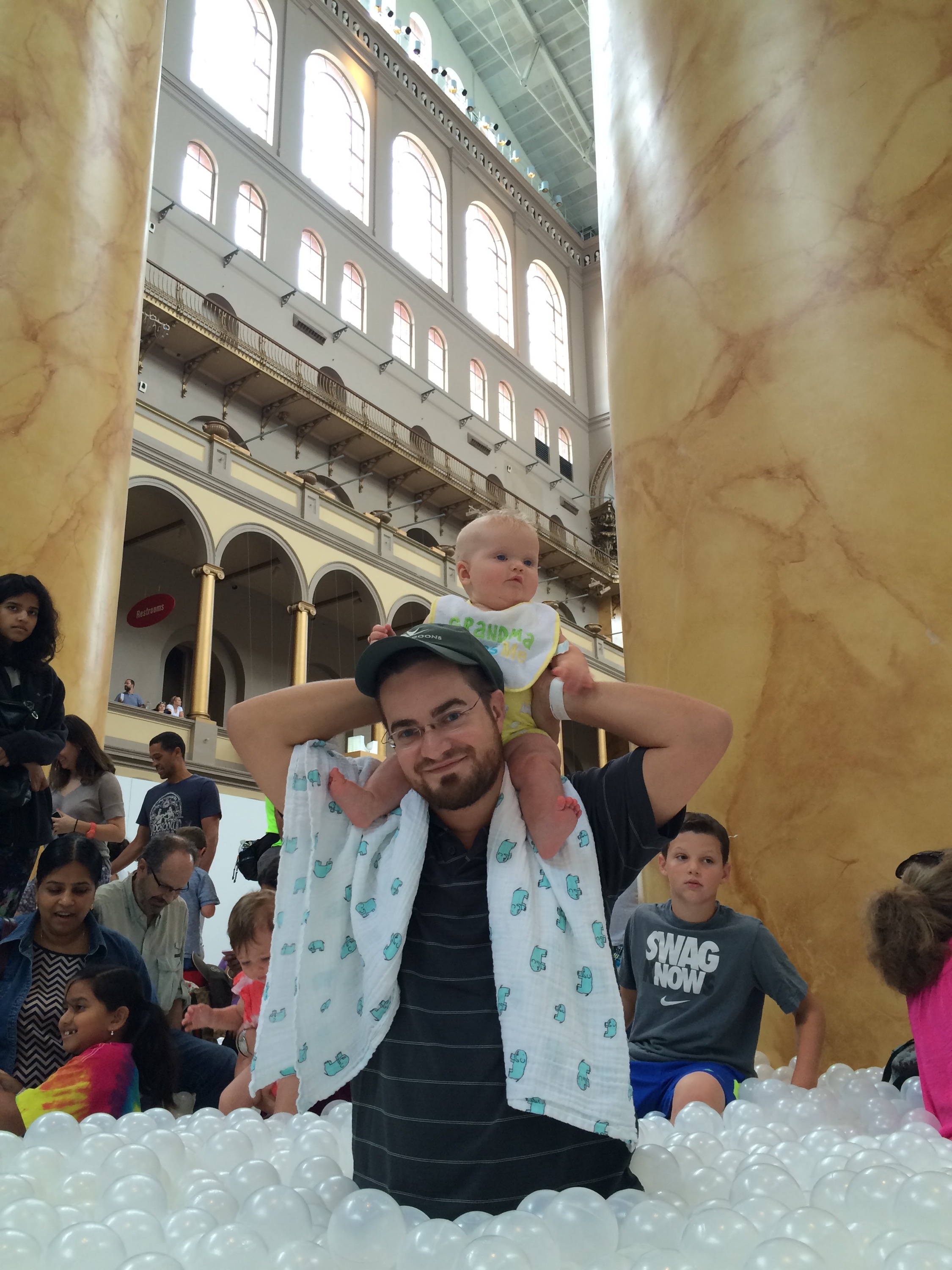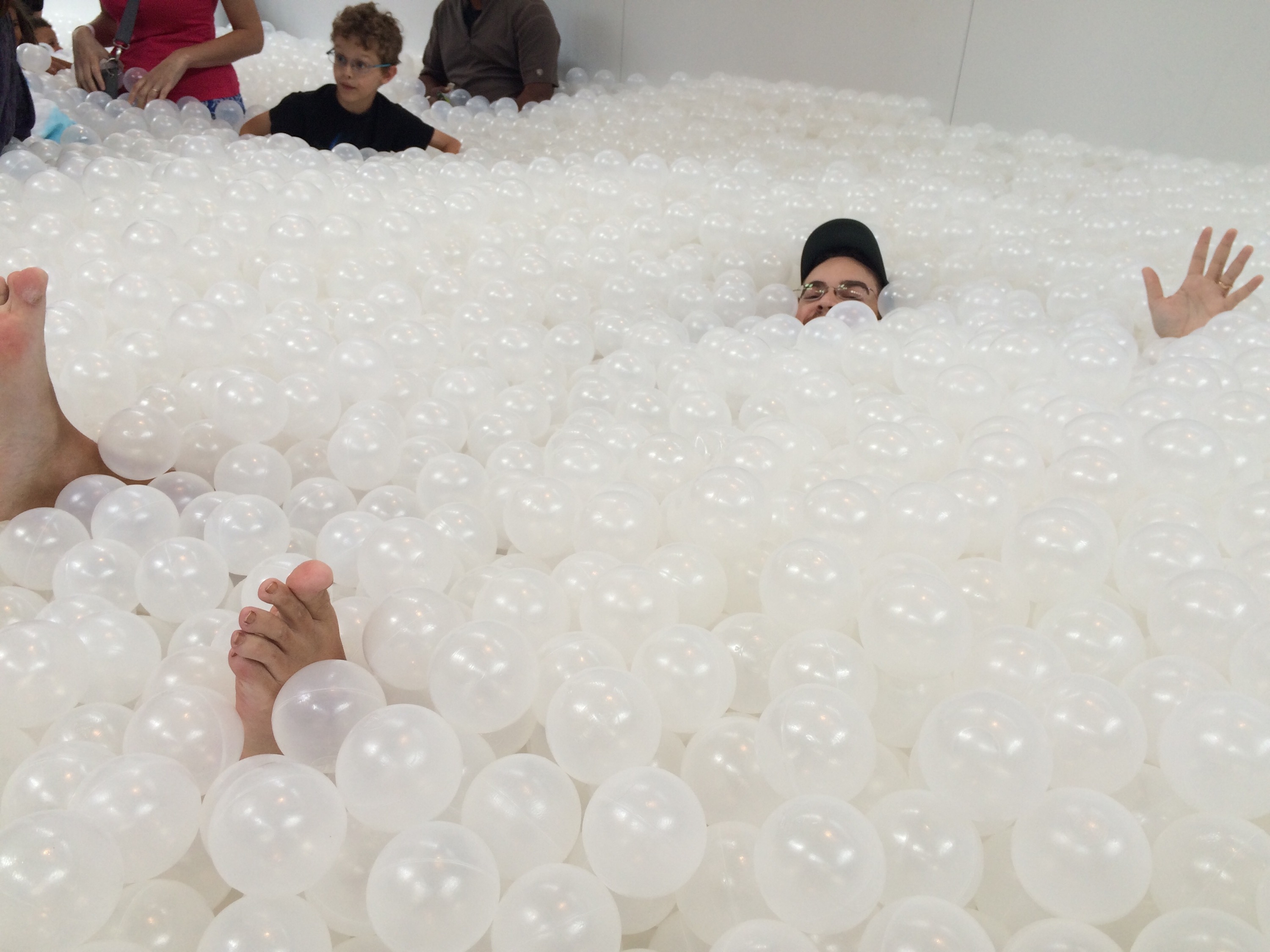 After getting bowled over by a big wave, and about a half an hour in the pit, we figured we'd pressed our luck long enough. EF really enjoyed it and never cried, but kids were jumping in right around her, throwing balls, flailing around, and we decided to end on a high note. We went up to the second floor to get a picture of the chaos below. As it turns out, there is a really interesting exhibit about unique architecture around the world lining the rail. We walked around the atrium and enjoyed it.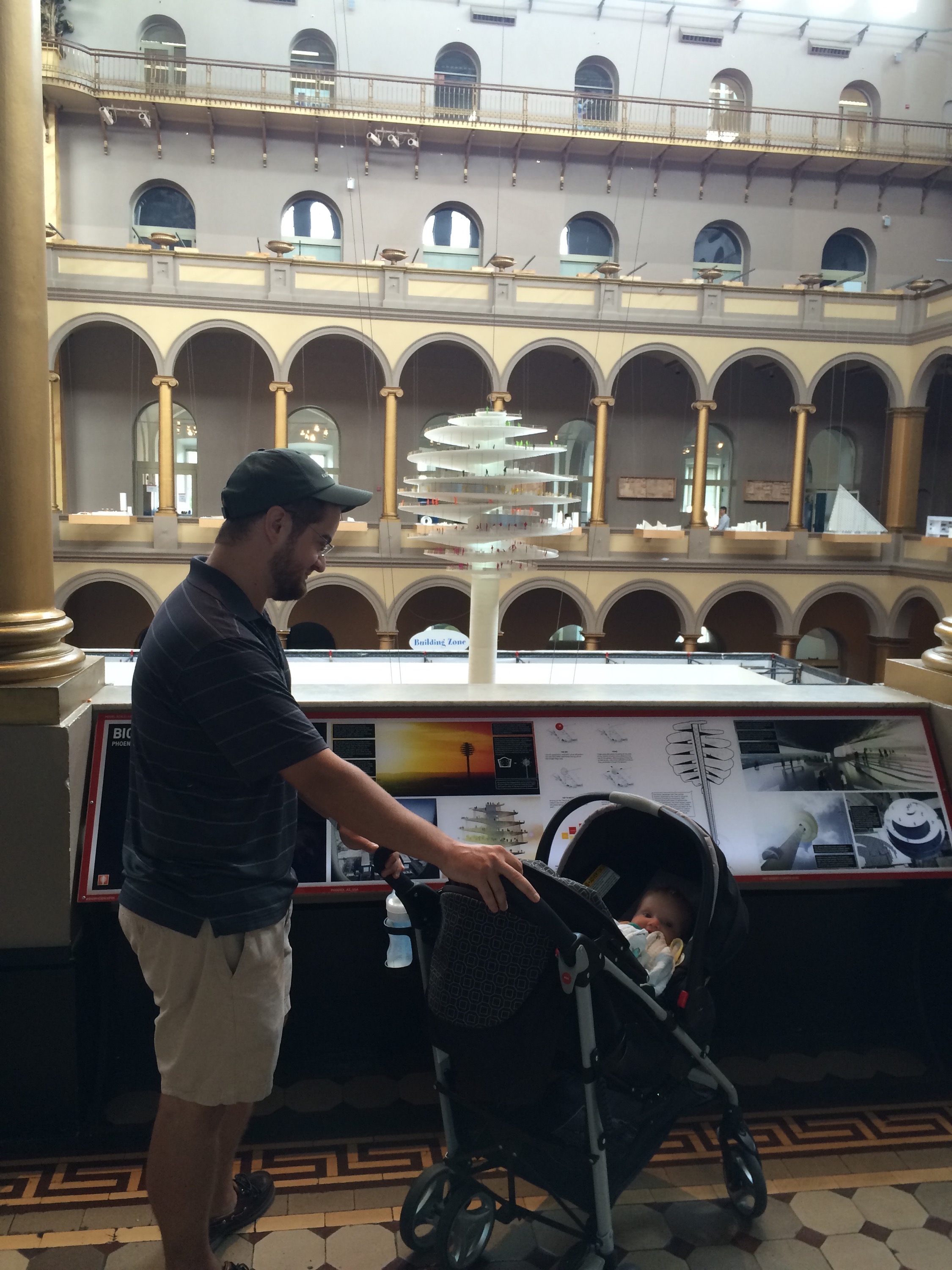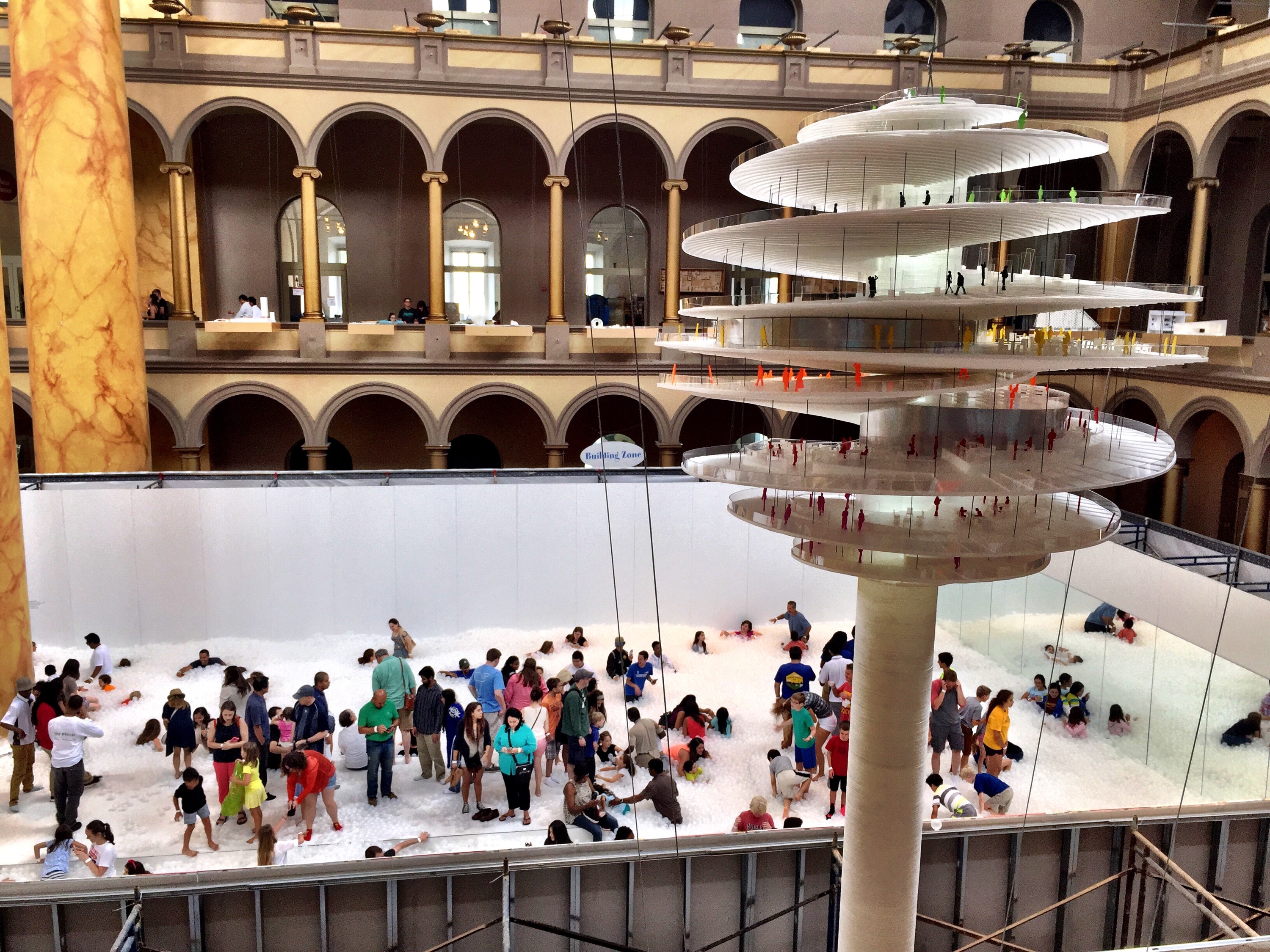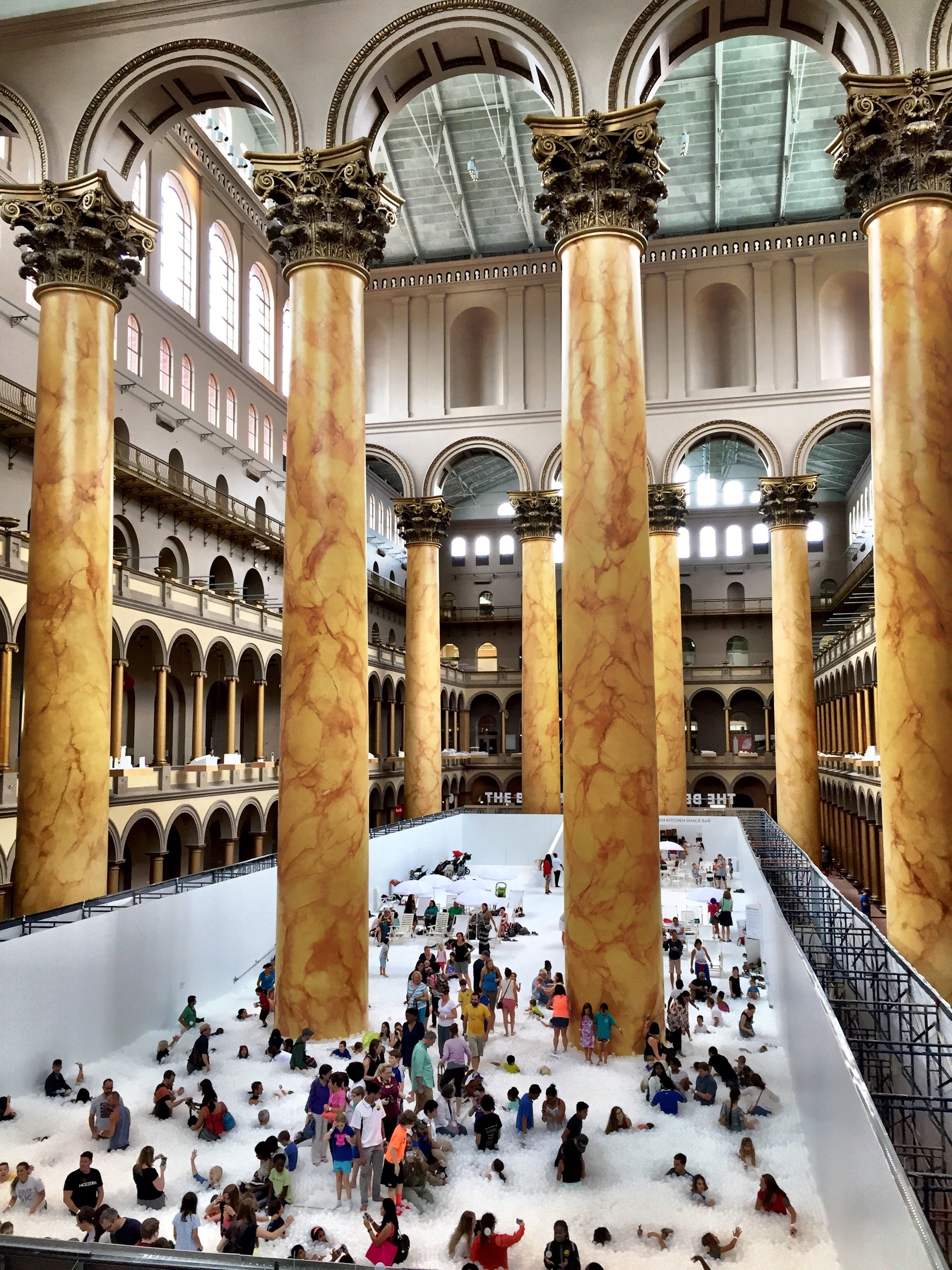 After the museum, we stopped for a late lunch at Rosa Mexicano. Despite being a chain, I really like Rosa's food and drinks. It was a little overcast, but not hot, so we dined al fresco.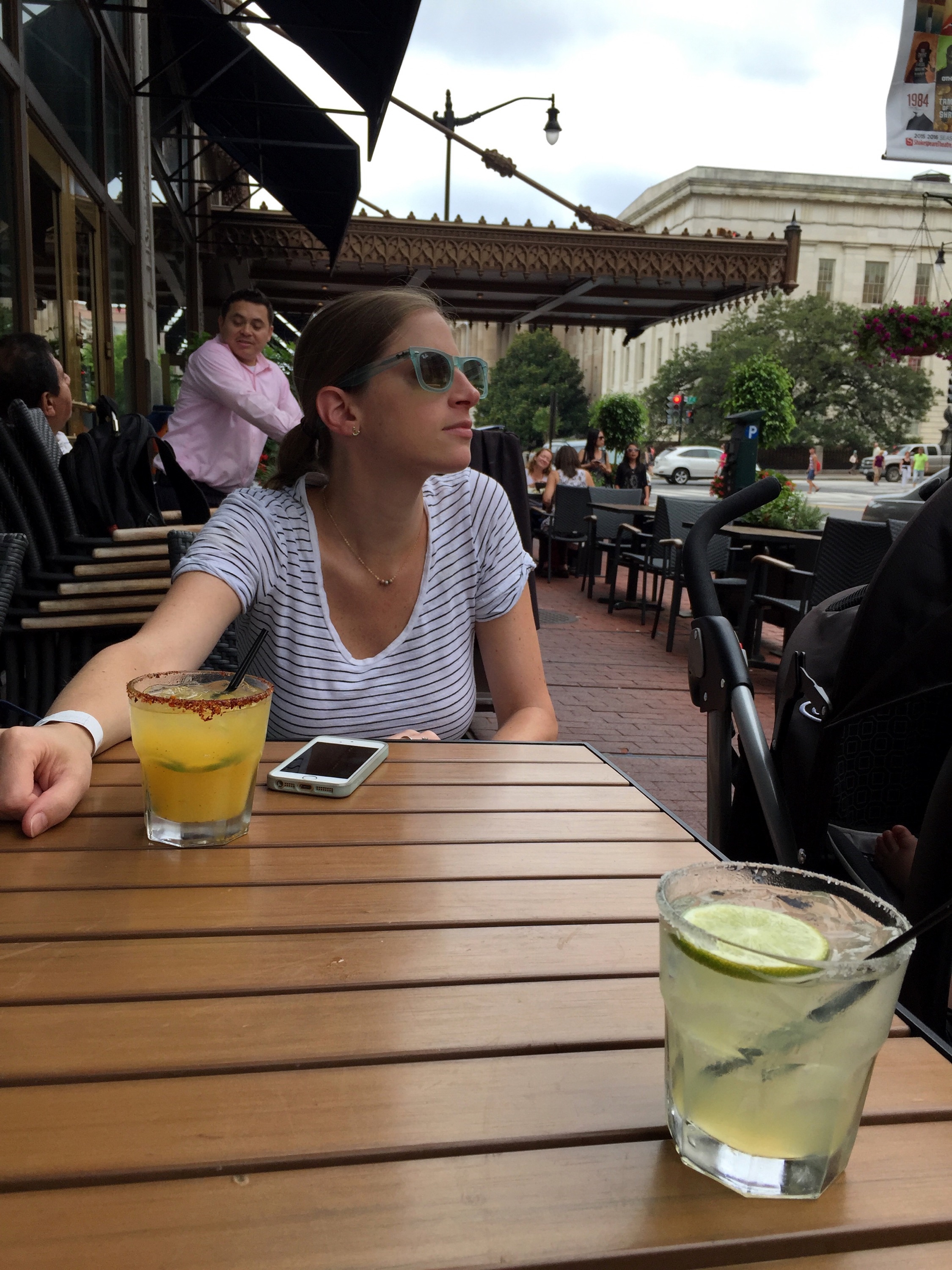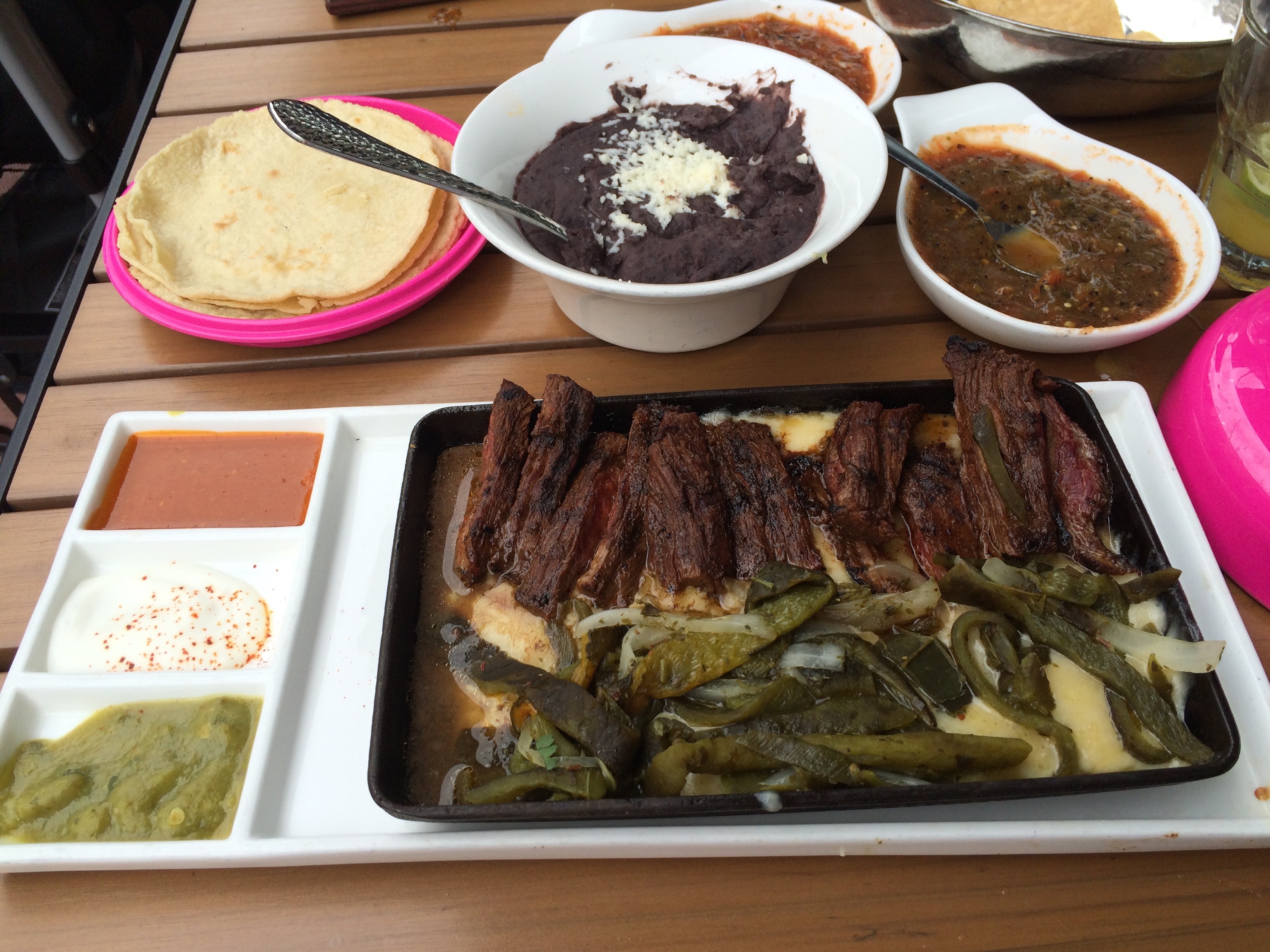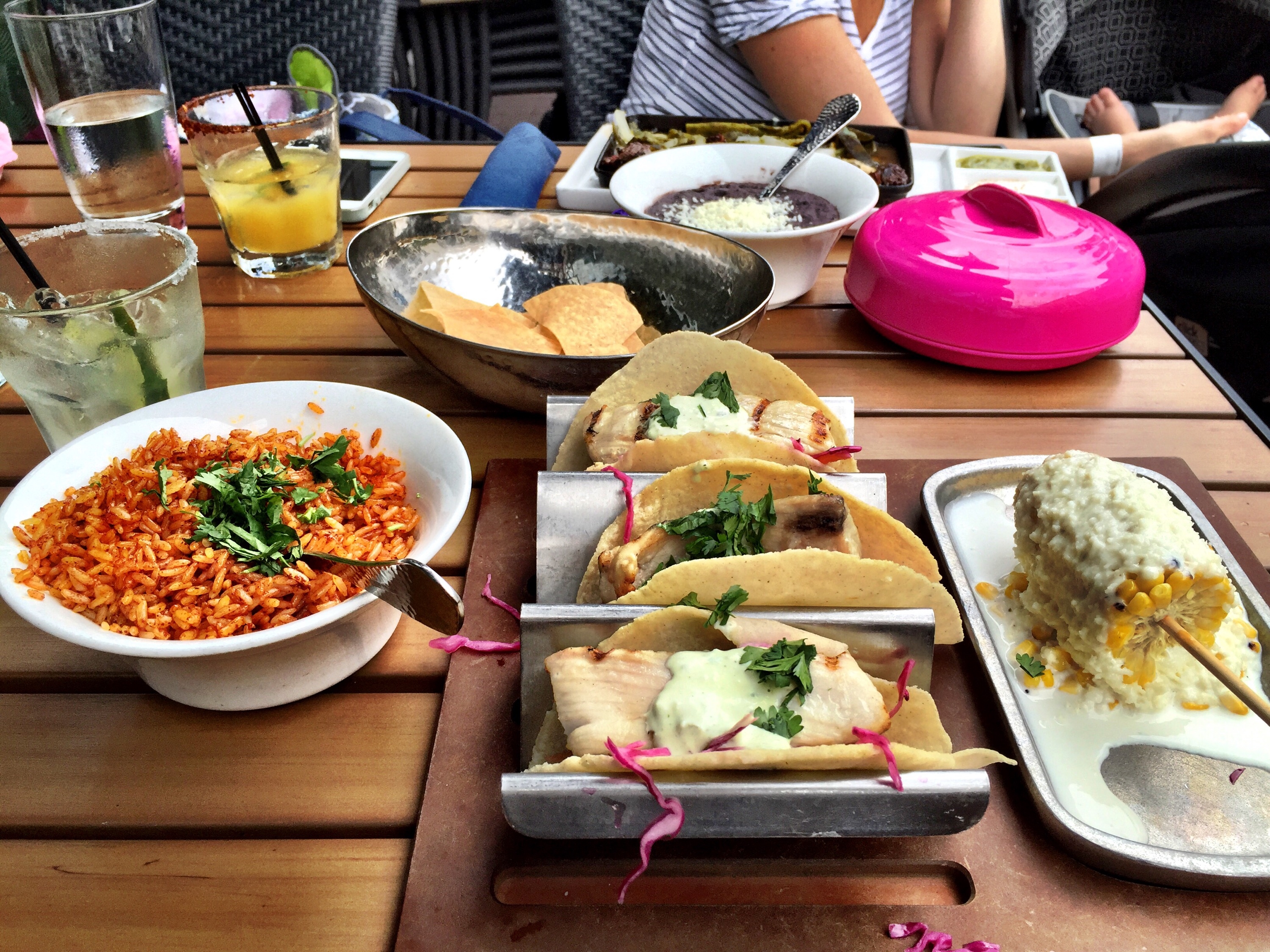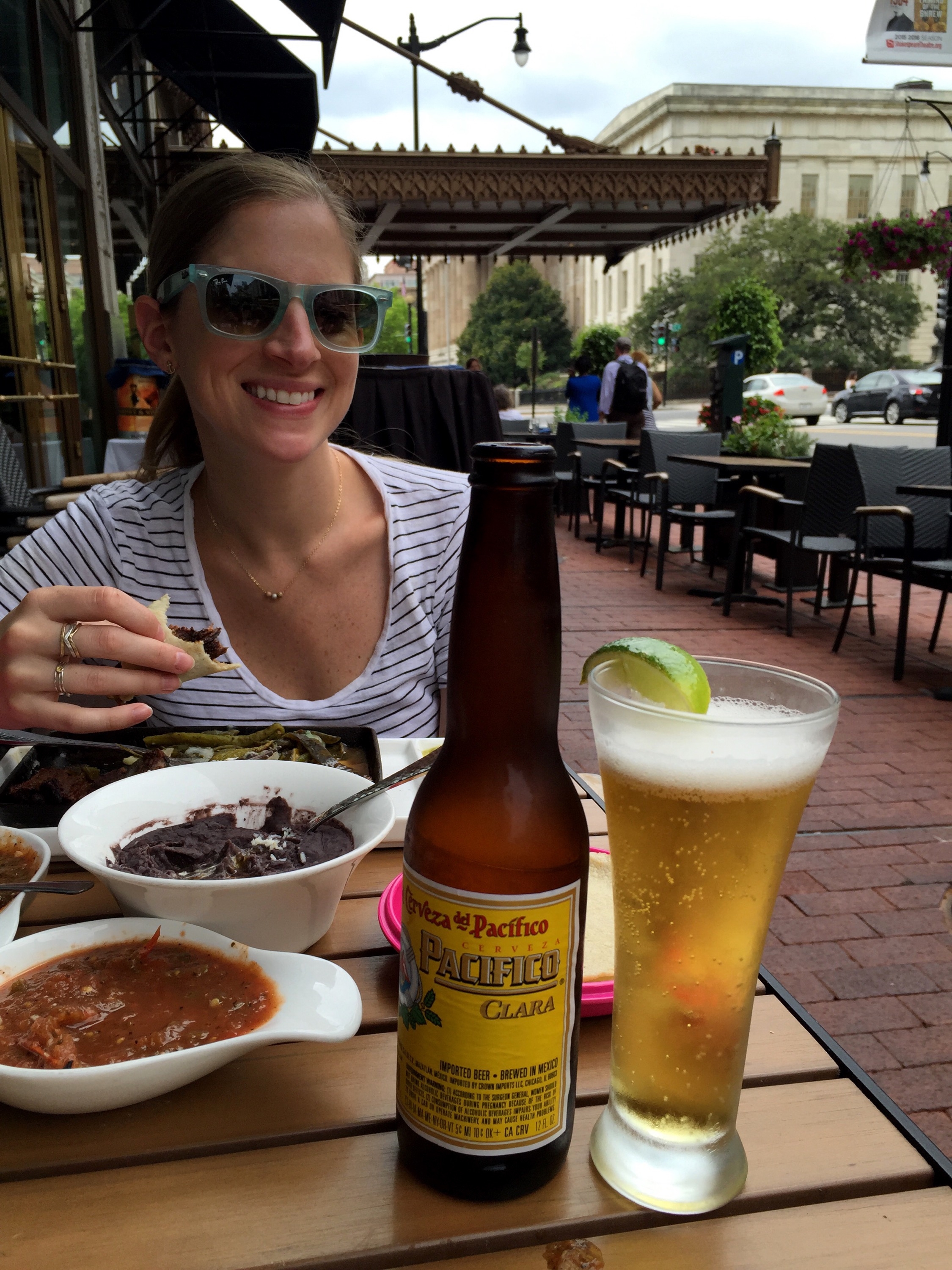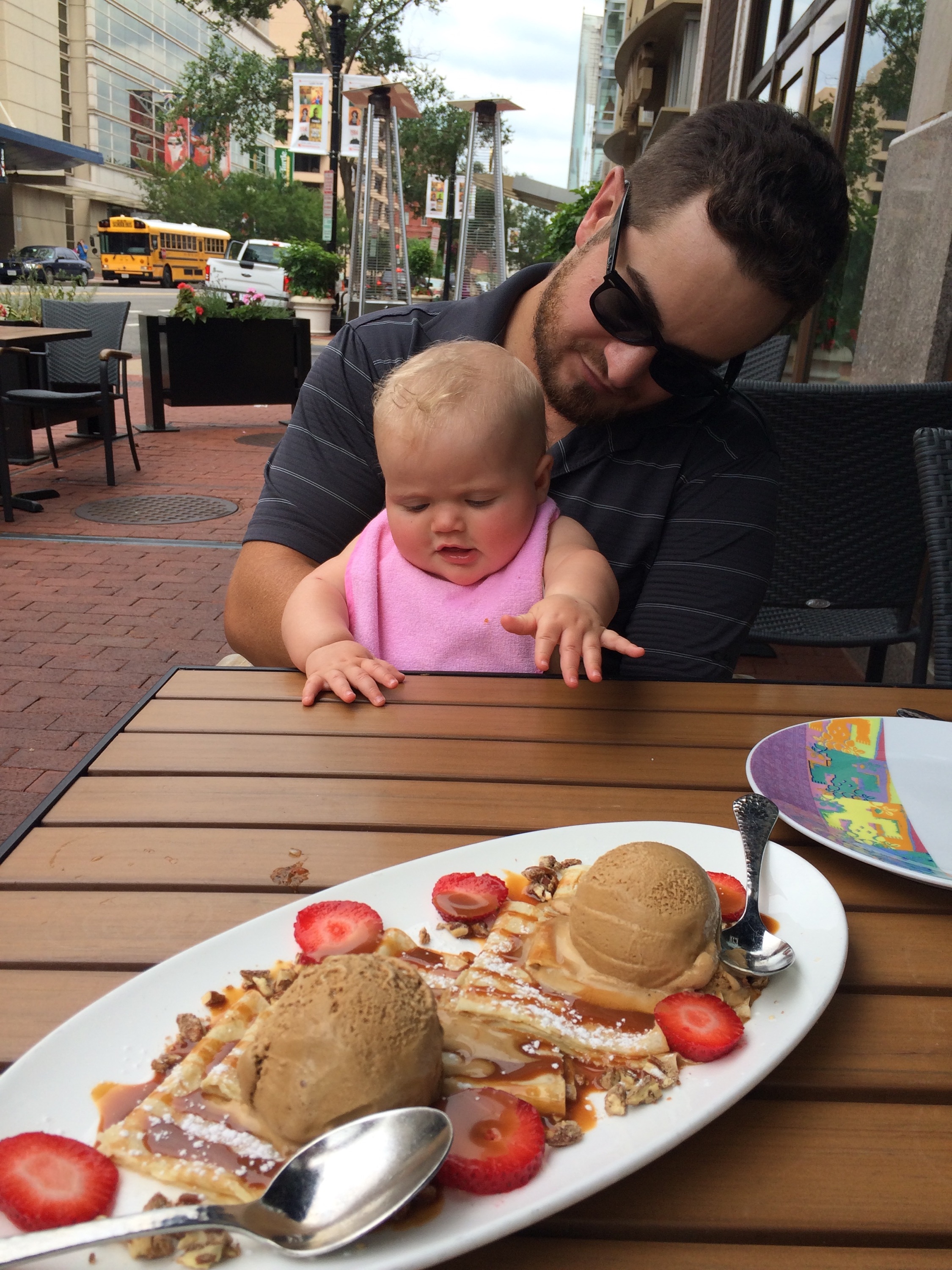 The Beach exhibit runs until September 7th, and really is worth the wait. On Wednesday nights, 5-9, its more adult focused with live music and booze.
This entry was posted in Embarrassingly effeminate, Food by rsiv with