Weekend Cooking
This weekend I got a wild hair to do some cooking.  I started with Salmon steak and a simple salad with balsamic and olive oil.  Nothing fancy, just quality ingredients and not overcooking the salmon.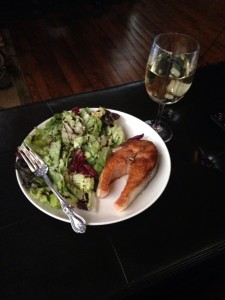 Then Sunday evening I had dinner with the family.  I got my dad a pizza stone recently we hadn't broken in, so I decided to make some fig and goat cheese pizza with prosciutto.  I had the wife make some dough beforehand, and grab the groceries.  I looked a few receipes for inspiration, but I'm not really one for directions.  I made four pizzas, each different.  For two, I marinated the figs (two kinds) in red wine, shallots, garlic, and rosemary.  For the other two, I just put the figs on.  I forgot to put prosciutto on one.  I put soft goat cheese on two, and crumbled goat cheese on the others.  I intended to put arugula on all of them, but it looks like I remembered it on two.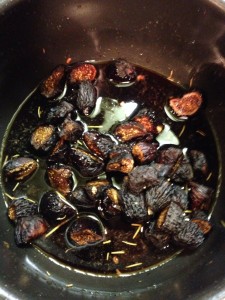 We also got to break in my mom's new pots and pans.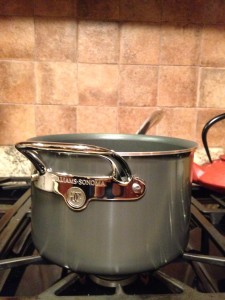 My sister's dog was up to no good, as usual.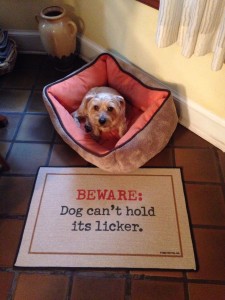 After getting the dough into shape, I'd brush with olive oil, and cook one side on the grill.  Then I'd bring it back in to load it up with toppings.  This gives it a better chance to cook the crust evenly.
I tried to stay warm with two heaters going.  The finished product:
As you can tell, I'm more from the Chicago school (pizza not econ in this instance) when it comes to toppings.  Everything was awesome.  If you have a grill, get a pizza stone and give it a try.  I don't recall what recipes I looked at, but this pizza looks pretty good.  It reminds me that I also caramelized some vidalias on the pizzas I made.
This entry was posted in Food by rsiv with