Quick Catch Up, Family time, Zeib, Mad Fox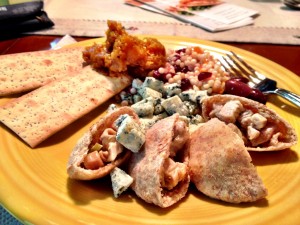 The other day I had a very odd but enjoyable lunch.  My mom mentioned some babyshower leftovers at her house, and that I should stop by if I had time.  I finished up a meeting and work and headed over.  As it turned out, my sister and dad were both over there too, so we had lunch together as a family.  It was probably the first lunch we'd all had together for years.  The food was great and the company was better.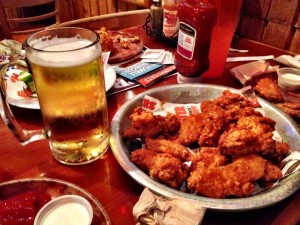 Zeiby Baby was in town, and treated us to free (per diem) Hooters.  The only thing better than Hooters wings and domestic big beers is free Hooters wings and domestic big beers.  We also hit the fox since they have some new fall beers out.  The bourbon barrel stout on cask is definitely worth your time.
On Thursday, my Mom's company got a suite at the Nats.  I watched the end of the first game at home, and then we headed over for the second game of the double header.
Last year I waited until everyone else ate, and didn't get a hot dog.  This time, we ordered bottomless hot dogs.
'Merica.
Everyone had a great time.  We won, and I got to catch up with a lot of folks.  Can't beat a night of baseball with family and friends.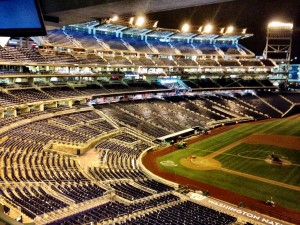 Then this weekend, I finally got around to working on the OGF shirt for this year's pig roast.  Once HW approves it, I'll put it up for sale.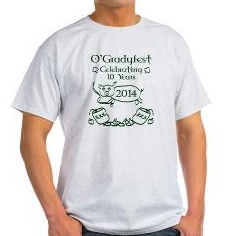 This entry was posted in FCC, Food, Sport, Uncategorized by rsiv with