Ted's Bulletin Merrifield, Grand Opening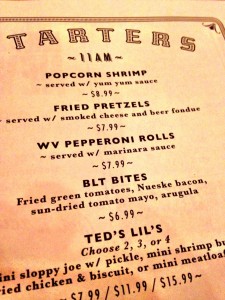 On Monday, HB and I needed to go to Home Depot, so we swung by Merrifield for dinner.  We saw a new place was open so we stopped by.  As it turned out, it was opening night for Ted's Bulletin.  The decor appears to be sort of a hybrid between a 30-40s steakhouse, and a 50-60s diner.  The menu features a who's who of comfort food, including breakfast anytime.  I had the chicken 'n biscuits.  HB had the pot pie special.  Both were exceptional.  I tried a bourbon, and a vodka based cocktail.  Both were delicious.  The wife got a malted milkshake which was as rich and decedent as one can imagine.  When she's not pregnant, shes excited to try one of the boozy milkshakes they also offer.
It was pretty cool to see that, like me, Ted's has a West by God connection.  I had trouble deciding on a entree tonight as there were so many enticing options.  I can't wait to go back and try some more.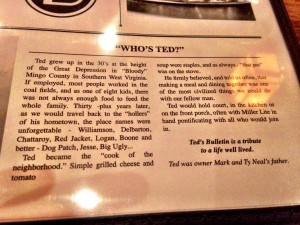 This entry was posted in FCC, Food by rsiv with