VOTE! – Maneki Neko Halloween Roll.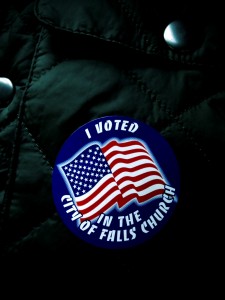 First things first, get out and vote if you haven't already!
Next, I want to share the lunch I had earlier today.  The wife and I went to Maneki Neko, and I ordered the Halloween roll.  The roll was eel and tempura pumpkin, topped with black and orange roe.  It was really some of the best sushi I've ever had.  I generally stay away from sushi that has been fried in any way, but this was definitely a delicious exception.  If you're in the area, check it out before its gone.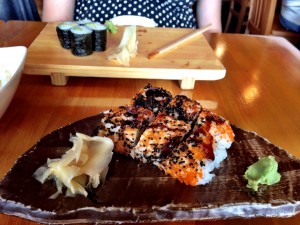 I've been pretty busy, but I'll try to catch up on the blog here before too long.
This entry was posted in FCC, Food by rsiv with
Warning: count(): Parameter must be an array or an object that implements Countable in /home/bonviv6/public_html/wp-includes/class-wp-comment-query.php on line 405