Michael's Noodles, Shanghai Arlington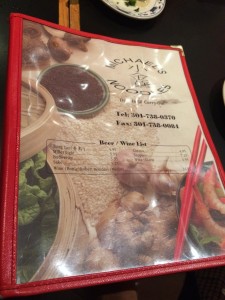 Growing up, I was a very picky eater.  There was a time when chicken nuggets and hot dogs were about all I would eat.  Pretty early on, my parents discovered that I liked Chinese food while out with my uncle Parker and aunt Candy.  We lived near Shanghai in Arlington, they went on a whim and loved it, and after that we would go at least once a week.  Wai, one of the owners, would carry me around, and when I got old enough, take me to get ice cream, show me the kitchen, etc.  She became a close family friend.  We exchanged Christmas presents each year, and she never forgot my birthday.  Shanghai suddenly closed in about 2007 as I recall, and we didn't even get to say goodbye.  Years later, a review came out in the washingtonpost about Michael's Noodles, and it included a huge picture of Wai.  My whole family went bananas, and we went out to see Wai the first chance we got.  This past week, we went to see Wai again, this time, to show her that Nicole was pregnant.
We got first class treatment, including my favorite (off menu now) soup: Shrimp Tomato and Crispy Rice Soup.
In keeping with our tradition, we also ordered fried dumplings, chicken schezwan style, and moo shu pork.  Wai also brought out some of her new favorites.  It was an amazing meal, and an awesome time.  I assume one can tell that I'm partial, but this is just about my favorite meal, and Shanghai was definitely my all-time favorite restaurant.
Effie even got her first fortune cookie.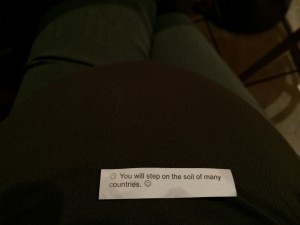 This entry was posted in Food by rsiv with
Warning: count(): Parameter must be an array or an object that implements Countable in /home/bonviv6/public_html/wp-includes/class-wp-comment-query.php on line 405