EF's first trip to Aunt Cici's, Virtue Feed and Grain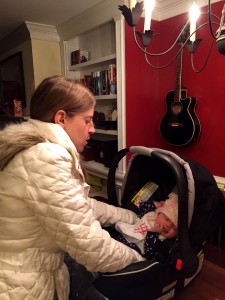 Last night CK hosted an OBX planning meeting.  It was EF's first trip to Aunt Cici's.  I wish I'd gotten a picture of EF's expression after waking up in a new place.  It would seem that she is used to her house, and her grandparents' house, but something about CK's house was very confusing to her.  EF met Teddy and Otto.
Tedford was very affectionate.
We poured some wine, and discussed some family reunion deets.
After our meeting, we headed over to Virtue Feed and Grain, which is on the water in Old Town.  Our waitress told us that the building used to be a grainery/feed house owned by George Washington.  Now it functions as a different type of feed house.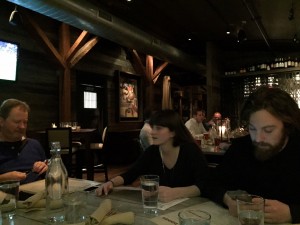 We ordered just about every cocktail on the menu.  My blood and sand made with laphroaig was excellent, but CK's drink, made with fireball and cider, was surprisingly good.
We started with the spiced nuts, mac and cheese, tuna tartar, and crab dip.  Its hard to pick a favorite, but the mac and cheese was pretty amazing.  I got the waygu burger for my entree with the fries well done (Lemmy-style).  If you like crispy fries, but don't order your fries well done, you're missing out.
HB got the chorizo mussels, which were delicious, but not quite chorizo-y enough for me.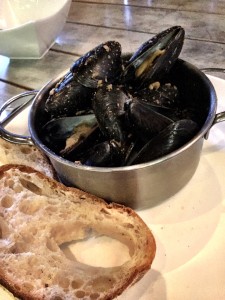 We had a great meal.  Since CK lives less than a mile away, we'll definitely be back.  Hopefully next time it won't be so cold, or so slick out.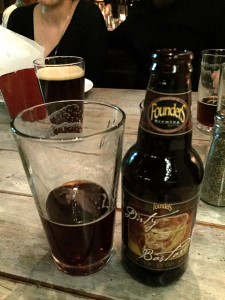 This entry was posted in Food by rsiv with