Snow Day, Saffron Indian Cuisine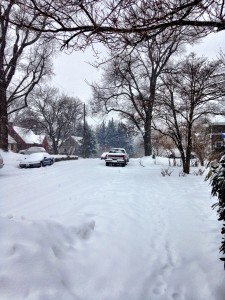 We had yet another snowday up here in Virginia.  We'd just had a chimney sweeped, so it was the perfect time for a fire.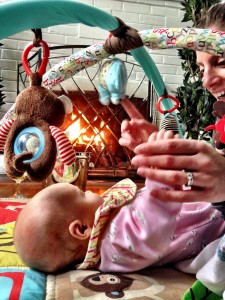 EF got in a little tummy time by the fire, but mostly just put her feet up and relaxed.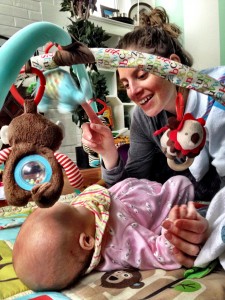 I grabbed an ice bucket (courtesy of Pam-l-a and WinnDixie), filled it with some snow, and then popped in a bottle of bubbly (courtesy of Ryry and Jojo).
I took a look at our netflix options, and found out we only had one disc (for those reading in 2016, see wikipedia), which was The Hundred-Foot Journey.  You can't watch a food movie on an empty stomach, so we braved the cold and headed out for some grub.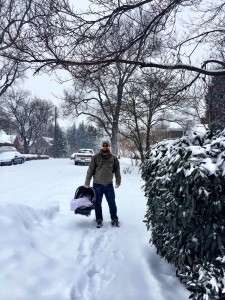 EF is getting nice and fat off that mommie milk, but we made it to Saffron Indian Cuisine.  We had been to the previous restaurant in the same location, and found Saffron to be at least as good, if not better than its predecessor.  The decor is unchanged, there seems to have been little staff turnover, and while the menu is different, the food is very good.  We had the lunch buffet, but I hear that dinner is also great.  My friends over at the NOVA Restaurant Blog had similarly superlative things to say about Saffron.
I'd definitely check out The Hundred-Foot Journey after a nice meal at your favorite Indian or French restaurant (bonus points for Indian-French fusion).  It was a great movie, and a great way to end a fun day.  As much as EF enjoys walks in the snow and watching the snow fall, I'm about ready for spring.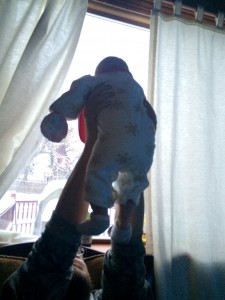 This entry was posted in FCC, Food, Uncategorized by rsiv with