Daddy Day Care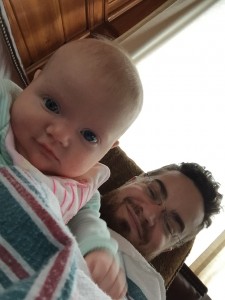 Right now I'm taking one day a week to watch EF.  This past Wednesday was my first day.  HB gave me a bunch of instructions, and then rolled out to work.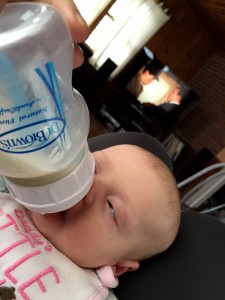 EF was exceedingly well behaved.  After a bottle, she went down for nap.  I ordered myself a burger, and it came right after she woke up.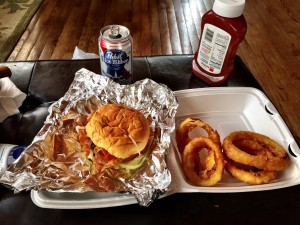 She let me eat the whole thing uninterrupted (either you already know how big a deal this is, or will).
There were lots of bottles and diaper changes, but we made some time for some books and fun.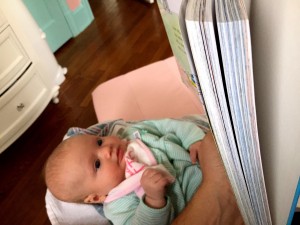 EF also enjoyed sitting up like a people.
I was a little nervous, but it was a great day.  I feel very fortunate to be able to spent so much time watching baby girl grow up.  Since I didn't break her, I rewarded myself with a hot toddy when HB got home.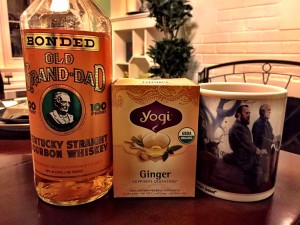 This entry was posted in Embarrassingly effeminate, The I-talian Woman by rsiv with