Manassas Shooting Center, Upland warm-up in the cold
C-Note came over this afternoon, and HB and EF went out to get us some Taco Bamba.  The tacos were amazing as always, but best of all, the good Chicharrónes are back!  Then RP headed out to prepare for our hunt next weekend.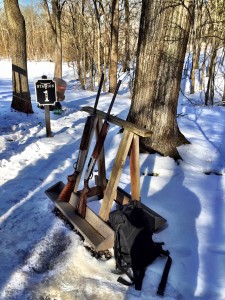 It was pretty cold, and pretty slick out, but we needed to get back in the swing of things.
After the clays, we broke the guns down for a much needed deep cleaning.  Rob and Jodi came by, and then we all went out for some El Tio.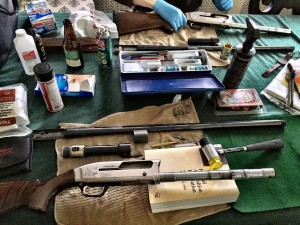 Notice the FAR we used as a support for punching out some pins.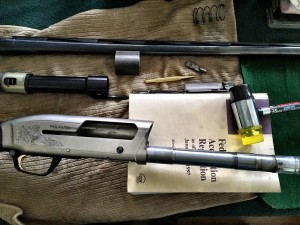 Can't wait for the hunt.
This entry was posted in Hunting by rsiv with