The Cabin, Shotgun Patterning, Quail Hollow Farms, Upland Hunt, Grilled Quail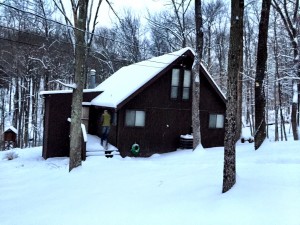 If you're tired of restaurant and baby posts, you're in luck.  We finally had a guys weekend in WV for an upland hunt.  Due to certain other responsibilities, our usual fall hunt didn't work out, so I thought a nice spring hunt would be nice.  I did not expect a March blizzard.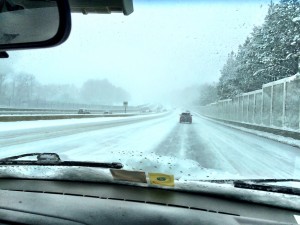 It was a little dicey getting up there.  The toll road was crazy, but my 4wd had it covered.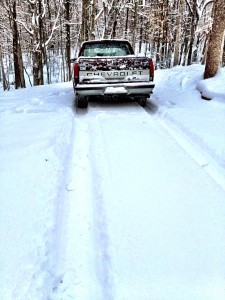 At the woods, the driveway had about 8 inches of accumulation.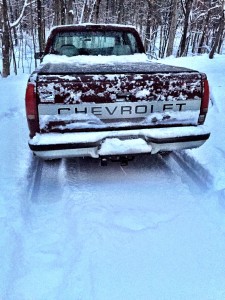 RP made us some ghetto hot dogs (bread for a bun), and we had moon pies for dessert.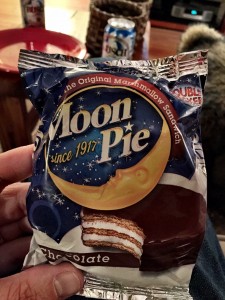 Then we settled into our sleeping bags (to avoid doing laundry), and called it.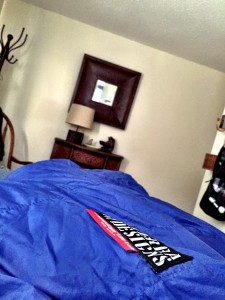 The next morning was plenty cold, so there wasn't much melt.
I grabbed a jazz cigarette, and a filling meal at the waffle house (on the left), and we headed to the shotgun range.
I put it in four wheel low, and we headed down a back road in the wildlife management area.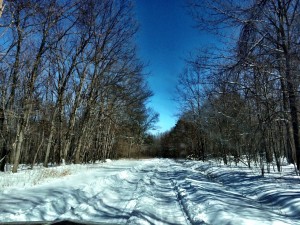 The snow came up to the bumper between the wheels, and at about the time we took this photo, we lost cell service.  There were some tire tracks, but we never saw a soul.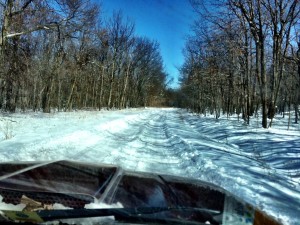 But we made it.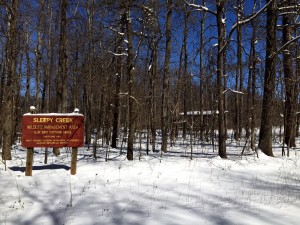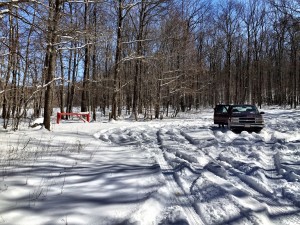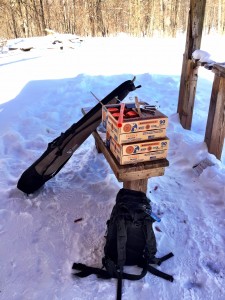 We measured out 40 yards, and set up the patterning board.
We tried some different ammo, and a couple chokes.  I'll post the results of our patterning later on.
After patterning, we had a little fun throwing our own clays.  The new thrower I got worked out great.
After about three hours, we warmed up, packed up, and headed out.
After shooting, the truck started right up and we got out of the snow no problem.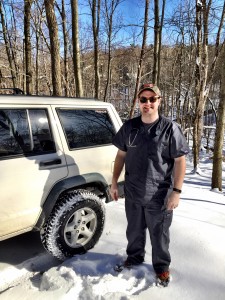 When we got back to the cabin, Dr. Bumpy was waiting for us.  The rest of the guys arrived, and we rolled out to the Long Branch Saloon for dinner.
After dinner, I had a Kirkland Light (I would not recommend it), we started a fire, and enjoyed the 8 degree temp on the screened porch.
The next morning we did a little sledding on the first hole of Stoney Lick.
Then it was time to head to Quail Hollow Farm for some upland hunting.  The weather wasn't ideal, but Steve didn't want us to go home empty handed.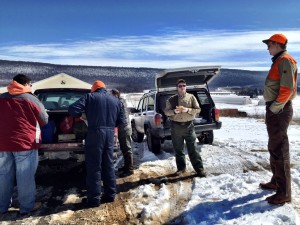 After a warming up with some clays, we geared up for the hunt.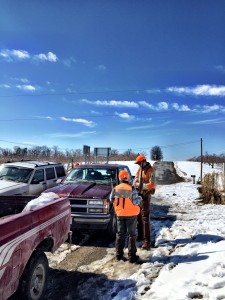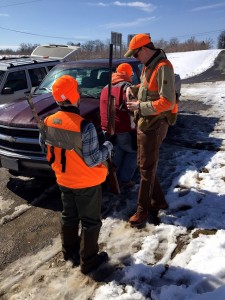 Steve turned the dogs loose, and we were off.  It was a really beautiful day.  The quail have flown better when its dry, but to their credit, there were plenty we missed.
Badger and Molly were great as always, but someone was misbehaving and got the leash…
Everyone took a bird or two, and Thom had some particularly nice shots.
After the hunt, we cracked some beers, pulled out the cigars, and put in a lip or two.
The dogs snuck a few spoils of the hunt while Thom and Steve cleaned the birds.
Steve's son came and sold us some apples, apple sauce, hot sauce, apple butter, etc.  We left prepared for a feast.
Back at the cabin, we toasted to Zeiby's and ML's first upland hunt, and dried out.
RP and Bumpy bacon wrapped the quail, and threw them on the grill.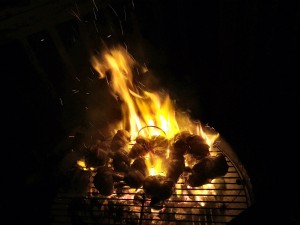 The feast was delicious.  Thanks again to the chefs.  After some midnight toddies, I had to call it.  Fortunately, I woke up to some freshly made crunk food the next morning.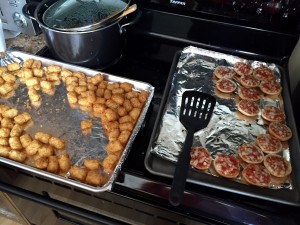 Then RP made us some biscuits and gravy.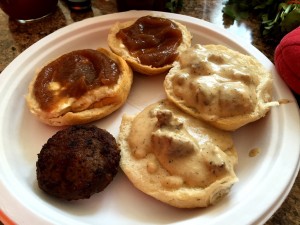 Bumpy blew an alternator, so we went into Berkeley Springs to try to replace it.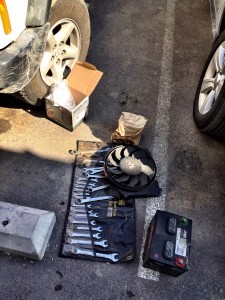 After some McD's, we stopped at sheetz for some gas.  I noticed some guys in a sedan wearing button-downs tucked into chinos.  I looked them up and down while gassing up the truck, and gave them the, "you boys ain't from around here" look.  They bought it, which is hilarious, since neither am I.  FJ is probably mortified, but the other Wayne boys would be proud.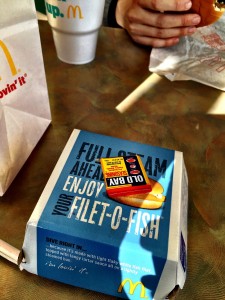 I came home exhausted, but with a cooler full of birds.  As always, I had a great time with the guys.  It had been too long.  Can't wait for next time.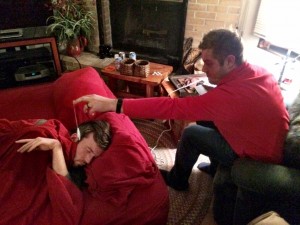 This entry was posted in Brown Sauce, Cigars, Hunting, Meat, Sport, Travel by rsiv with