Peggy Hill's Frito Chili Pie (with Wolf brand chili), and Apple Brown Betty, Recipes and Pictures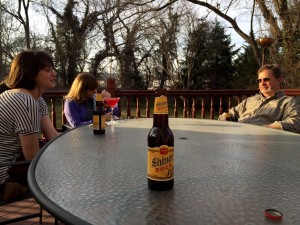 It was nice out, so we had the family over.  Despite being a HUGE King of the Hill fan, I'd never considering making any of Peggy's famous recipes (though, if you've had spaghetti and meatballs, you've had spa-peggy and meatballs).  My wife had to make a pie for work, but wanted it to stand out from all the other pies.  I suggested Peggy Hill's Frito Chili Pie (with Wolf brand chili).  You can't make Frito Chili Pie without Peggy's Apple Brown Betty for dessert, so I looked up some recipes, and got to cooking.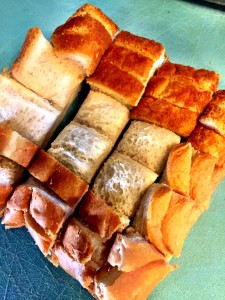 The beauty of Peggy's recipes is that they are very simple (but don't tell her I said so).  The apple brown betty is basically 8 or so chopped pieces of white bread, four cored and sliced granny smith apples, brown sugar, butter, and if you're fancy like Minh, nutmeg (and I also added cinnamon and cardamom).
Frito chili pie is even easier.  Canned chili (Hank specifically references Wolf brand), fritos, shredded cheddar, and thats it.  The can calls for onions which I didn't buy, but I did add sour cream which wasn't suggested.
Since I couldn't find any Alamo beer, I bought Shiner.
I like simple American food.  For instance, I'm all about steak-umms and hamburger helper.  Even so, I was surprised by how much I enjoyed the chili pie and apple brown betty.  I made them as a bit of a gag, but sometimes, you can't beat simple and easy.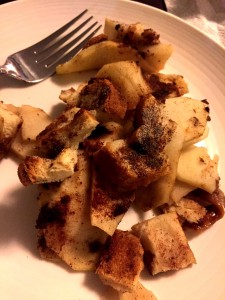 To make Bobby jealous, I have some fruit pies to enjoy with my leftovers…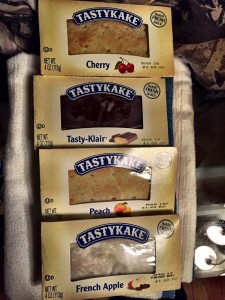 This entry was posted in Food, Uncategorized by rsiv with