Catchup, Mad Fox, FCC Chamber Gala, Taqueria El Poblano, Sfizi, COOL BREW cold brew coffee!
EF had another round of shots.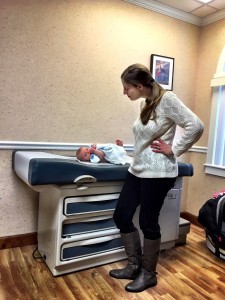 And after she calmed down, we celebrated with some really good beer at Mad Fox.  I thought I'd be healthy, so I ordered a Kale Caesar salad with shrimp, which was really really good.
On my daddy daycare day, EF and I went for a run.  It was a demoralizing .7 miles…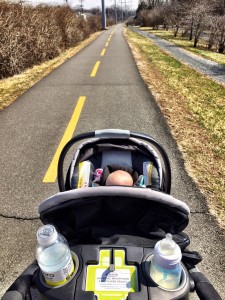 HB, FJ, LeBeef, and I went to the FCC Chamber gala.  Last year I cleaned up on the silent auction, but went home empty handed this year.  Jane fared better with an OBX house.  Somebody put big money down on the woods.  And LeBeef came home with a big award (as always, we're very proud of her)…
CK and CK Jr. were sleeping peacefully when we got home.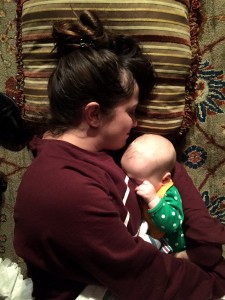 HB made EF a wig.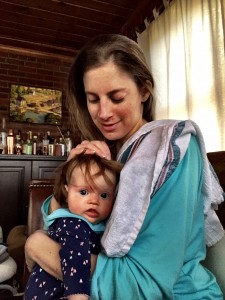 Then we went to Taqueria El Poblano for lunch.  I had a potato chorizo hash, and HB got chorizo french toast (RP would have loved it).  The margaritas were also on point, but what I always even up craving is that salsa.
EF can see about 12 feet away now, and she and FJ like to watch my little pony and Julius Jr.
For FCC restaurant week, we went to Sfizi.  HB and FJ had wild boar pasta, and we also had a nice barolo.
And finally, forget what I said about Grady cold brew.  Cool Brew is now my jam.  Pictured below is the summer 15 seasonal flavor, but I've also tried the normal/chicory one, and its on point.  The easy measure feature of the bottle is also very convenient.  Apparently, this is the original cold brew coffee.  I have a couple bottles of Grady left over, but when they're gone, I'm a Cool Brew man all the way.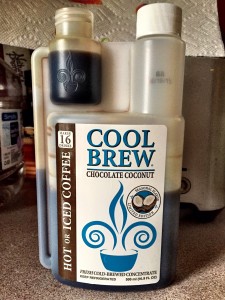 This entry was posted in FCC, Food by rsiv with