Noms, Scotch-Irish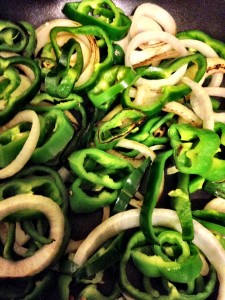 The other evening, I grilled up some poblano and anaheim peppers to serve with some wild boar sausage.  I used to grill more bell peppers, but I'm pretty hooked on the spicier ones now.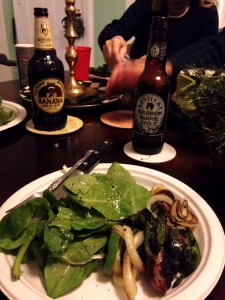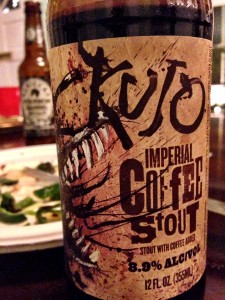 The Tracys got me a bacon jam sampler for xmas (very good with cheese, or on a BLT).  I enjoyed some fine Scottish beer that CK enjoyed in Scotland.
I picked up some lamb and brussels at the local market, pan fried both, and seasoned with a little balsamic reduction and opened a bottle of rioja.
The Tracys also got me a Balducci's taco salad.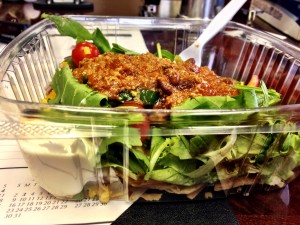 CK brought me back some Bramble Jam from Scotland.  I'm not sure how its different from blackberry jam, but it certainly had a delicious and unique taste.  It was a cold rainy night, so I put some Rob Roy on the telly, and fixed a fry up.
I enjoyed some more Scottish beer, but went with a more American brown sauce made by some of my people in Clan Russell.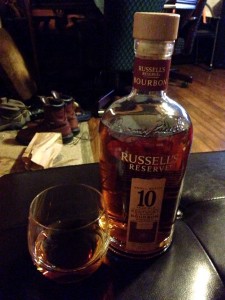 CK and RY brought me back some very interesting drams, but I haven't invented a good enough excuse to open them yet.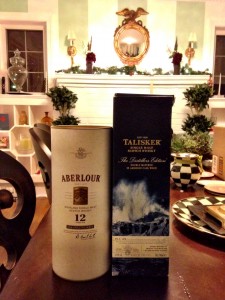 I've also been feeling this Tullamore Dew commercial.  It was clearly effective.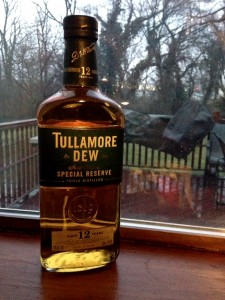 Another tune from the Emerald Isle for your drinking pleasure:
This entry was posted in Brown Sauce, FCC, Food by rsiv with