Christmas Eve '14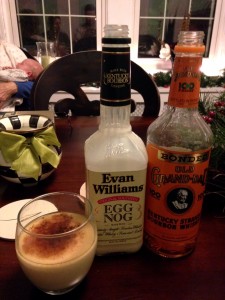 A day or so before xmas, I had my parents over for some nog.  Nog is never noggy enough for my taste, so I topped 'er off with some brown in honor of FJ.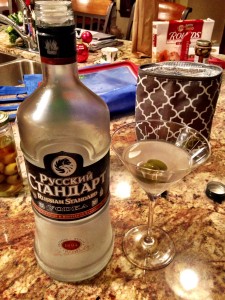 On Christmas Eve, we have several family traditions.  One of which, is vodka martinis.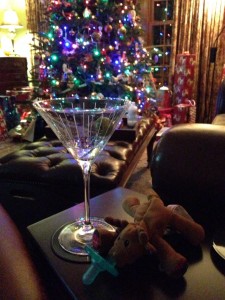 Then we go to a party in A-town, that I've been bartending at since I was 8.  I switched to gin.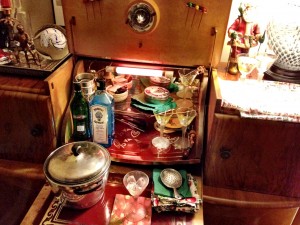 Then when we get home, its time for champs, caviar, a little more vodka, and FJ's version of The Polar Express.
We ended the evening by opening our stockings.  Ry got his own this year that LeBeef embroidered herself.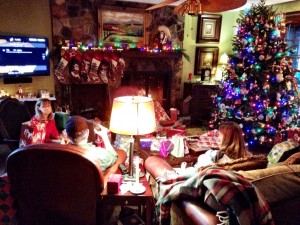 This entry was posted in Brown Sauce, FCC, Food by rsiv with