Christmas '14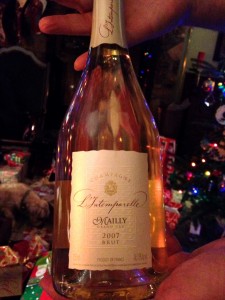 We popped a bottle and then got into the prezzies.
CK brought me something fancy back from Scotland.
FJ got some special Tequila, and some toasting glasses from HB.
For Christmas dinner, we used to do a more traditional thanksgiving-style meal, but we've switched to steak.  FJ and LeBeef picked up some bone-in ribeye from the Organic Butcher of McLean.
Dinner turned out great.  CK serenaded us with her cigar box guitar, and then I went out with the dogs, and got a feel for my new rod.
This entry was posted in FCC, Food, Meat by rsiv with