Christmas Goose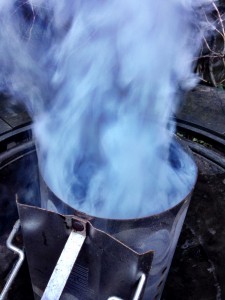 The day after Christmas, we decided to smoke a goose.  I got up early and got the smoker going.  This is about the time I realized I'd been a bit ambitious this year with a new bebe and everything.  While cleaning the smoker, we saw we had about a gallon of duck fat in the water plan.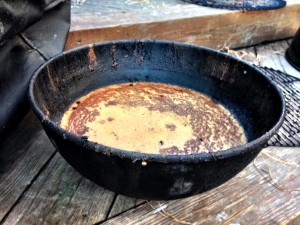 Shelier came out and cleaned it, while I was getting everything going.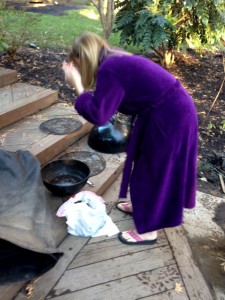 FJ enjoyed a soak, and then went to see his personal trainer.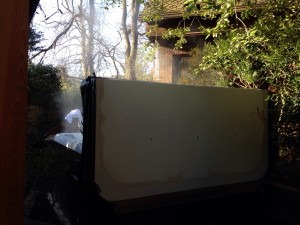 I cracked a beer.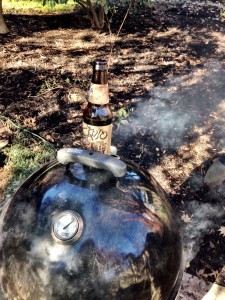 For lunch, I fried up some leftover steak, eggs, and potatoes.
I wasn't very happy with how the skin came out on the bird, but nobody complained.  We smoked some potatoes in the goose fat.  Then LeBeef and I made a spiced fig gravy.
Everything was great, but we definitely have some lessons learned/best practices for next year.  The icing on the cake, was apple pie (not pictured, but homemade), with homemade whipped cream.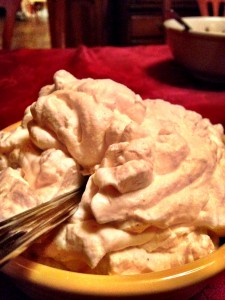 This entry was posted in FCC, Food, Meat by rsiv with