Snow Day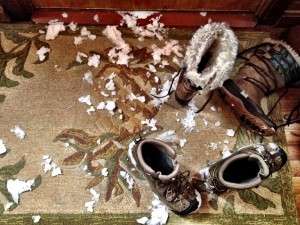 I intended to go to work today, but HB had a doctors appointment, and she didn't want to drive the baby in the snow, or walk with the carrier though an icy parking lot, so I stayed home with EF.  When HB got home, she brought our traditional snow day meal, and then we took EF out for her first snow angel.
It was so pretty out, we decided to take baby girl on a walk.  HB wanted a beer, but not just any beer: draft beer.  We headed over to Dominion Wine and Beer.  They just got taps, and you can see their current list here.  We got some growlers of Founders Big Lushious and Uinta Hop Nosh.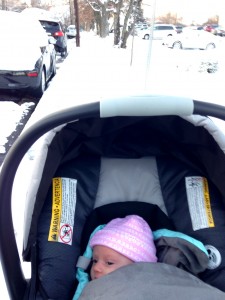 The premiership on the tube was an added bonus.
EF got to meet a lot of her neighbors on her walk.  She also facetimed CK and FJ, but LeBeef, who still doesn't have facetime, missed out.  Time for a new phone.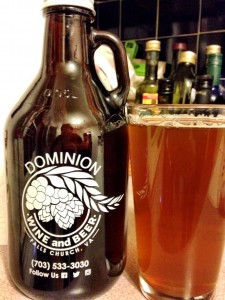 I poured myself a glass of the IPA (delicious), and HB went out to get the best burger in Falls Church (from Mike's Deli).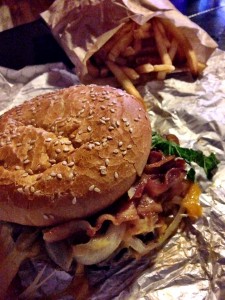 This entry was posted in Embarrassingly effeminate, FCC, Food, The I-talian Woman by rsiv with
Warning: count(): Parameter must be an array or an object that implements Countable in /home/bonviv6/public_html/wp-includes/class-wp-comment-query.php on line 405