McCormick & Schmick's private booths, EF's first restaurant, HB's first oysters in months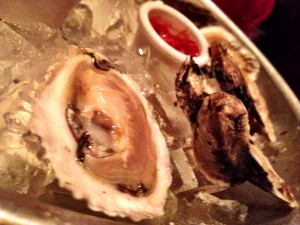 Over the weekend, Candy and Parker came to visit so Parker could get a checkup.  While there were up, we went out to McCormick & Schmick's in McLean (Parker is doing much better).  I love M&S' private booths because they're intimate and I'm not a big fan of crowds or noisy restaurants.  They're even more convenient when you have a newborn without shots during flu season, but need to entertain out of town guests.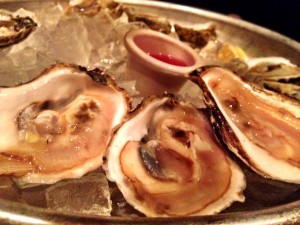 We started out with a couple dozen oysters and a bottle of prosecco.  HB got down as she hadn't indulged since getting pregnant.  Parker and I also had our fair share.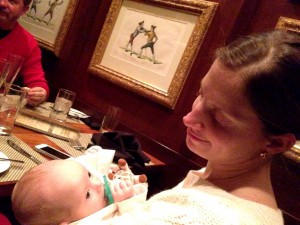 EF had the milk.  I went with the shark, which CK told me was not sustainable, but it was delicious.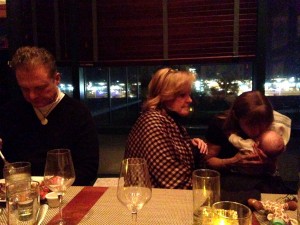 The next day, FJ whipped up a nice breakfast, and we opened some prezzies.  I got some beer from Burley Oak Brewing Company which I was very excited about.  I decided to try the barleywine.
It was quite delicious, and even better out of my new mug.  Thanks again!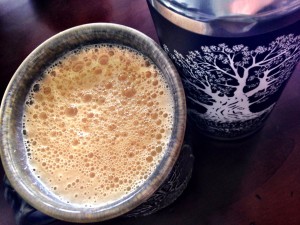 This entry was posted in Uncategorized by rsiv with
Warning: count(): Parameter must be an array or an object that implements Countable in /home/bonviv6/public_html/wp-includes/class-wp-comment-query.php on line 405