HB's Bday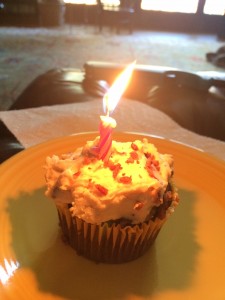 HB's Bday was this weekend.  Since FJ and Swaggy-we were going to St. Lucia, we went over to celebrate early.  FJ got some soup and pretzels and beer cheese dip from Taste by Katie.  Very delicious.  CK made some birthday cupcakes, and LeBeef had us smoke some smores, which were…interesting.
Since my parents were out of town, we had to have a party at their place.  HB and I had been craving wings, so I instacarted 30 lbs, got some sauces, 16 lbs of fries, and we were in business.  We smoked the wings to defrost them, and then grilled him.  I don't have any pictures of this because it was quite an undertaking.  Thankfully, HB and Jodi sent me a bunch of pictures so I could still do a post (thanks again!).
The spicy buffalo did a number on my tumtum.  CW loved the bbq, and HB was all about the sweet chili.
HB blew out her candles, and errbody gave EF some love.  HB opened some prezzies, my fav of which was the bourbon.
Then, in keeping in the spirit of a high school party while the parents are out of town, someone suggested a drinking game.  Things got a little wild, and we did a little singing.
It may look like drunken karaoke, but things got a little slow, a little country, and a little emotional, and HB may have not been the only one to shed a tear…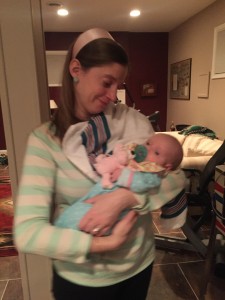 Later that weekend, HB enjoyed her first hot tubbin since getting knocked up.
Then EF gave her mommy the gift of going out, by getting some vaccines (which will be enjoyed when they kick in in two weeks).
Now, its time for one of those 80s cleaning montages before the parents get back.  Fortunately, a lot of picking and cleaning up got done at the party.  We have good friends.  I saw Ash in particular doing a lot (thanks again).  It was a really great party, and to quote CW, "We needed this."
This entry was posted in Brown Sauce, Embarrassingly effeminate, FCC, Food, The I-talian Woman by rsiv with
Warning: count(): Parameter must be an array or an object that implements Countable in /home/bonviv6/public_html/wp-includes/class-wp-comment-query.php on line 405