Mother's Day at Sea Catch
Saturday we watched Sunderland score a big three points, and then we dined al fresco at Clare & Don's.  We started Mother's Day with caviar and rose champagne.  Then we headed to Georgetown.
Pizza!
Learning from her momma.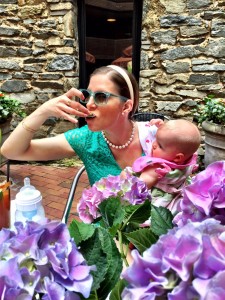 FJ sneaking his (unlimited) mimosa into the shot.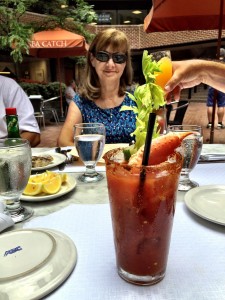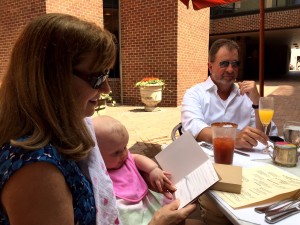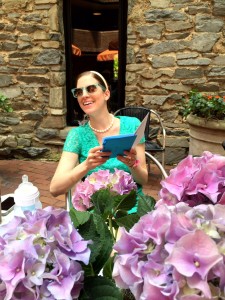 Sea Catch's crab benedict is on point.  The snow crab bloodies are delicious.
When Princess Fussybottom is giving you the stank eye…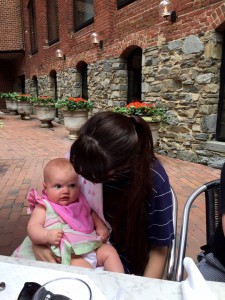 …just cover it up.
A great time was had by all.  Anyone who knows LeBeef knows that she isn't just a great mom, but a great person.  CK and I are very lucky to have her.  I can't wait for EF to learn to talk so she can tell HB that she is, "the best mom EVER!"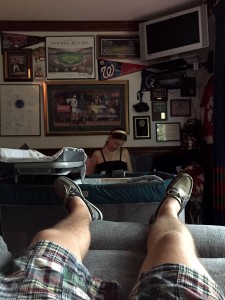 This entry was posted in Food, The I-talian Woman by rsiv with